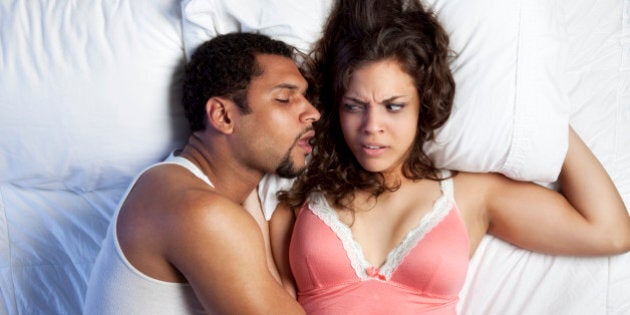 Relationships have their hurdles, but your bodily functions shouldn't be one of them.
For many heterosexual women, farting around their partner is a huge no-no, according a 2005 study entitled "Fecal Matters" in the Social Problems journal. The study, which was recently unearthed by The Society Pages (a site dedicated to academic articles about social science) concluded that straight women, as well as gay men, were worried the person who heard their farts would be disgusted with them. And yes, gender was a factor.
While women are generally less inclined to fart in public than men, the hetero women very specifically didn't want to release gas in front of a male because they worried it would make them less attractive and/or not be considered part of their gender ideal. The majority of straight men only seemed to care when women were around, while gay women were somewhere in the middle. Take a look at the stats here: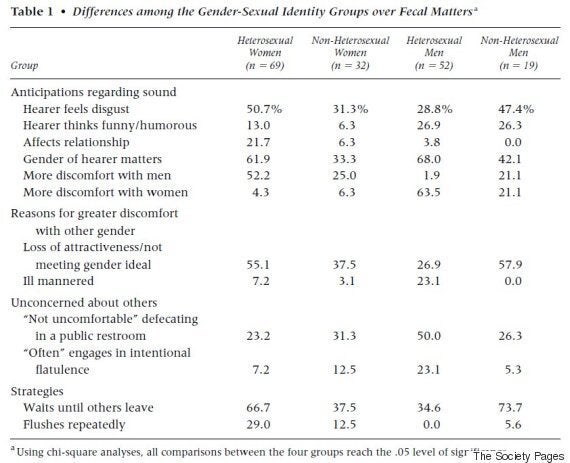 And while this kind of behaviour might make sense when couples first start dating, it certainly seem difficult to maintain once you're living together or even spending significant time in each others' personal spaces.
But as a recent survey of relationship experts in the Telegraph suggest, it's also essential to accept that your partner is not perfect, and that they, like you, will have some flaws. So in order to make sure they'll love you as unconditionally as possible, it's a good idea to accept them — farts and all.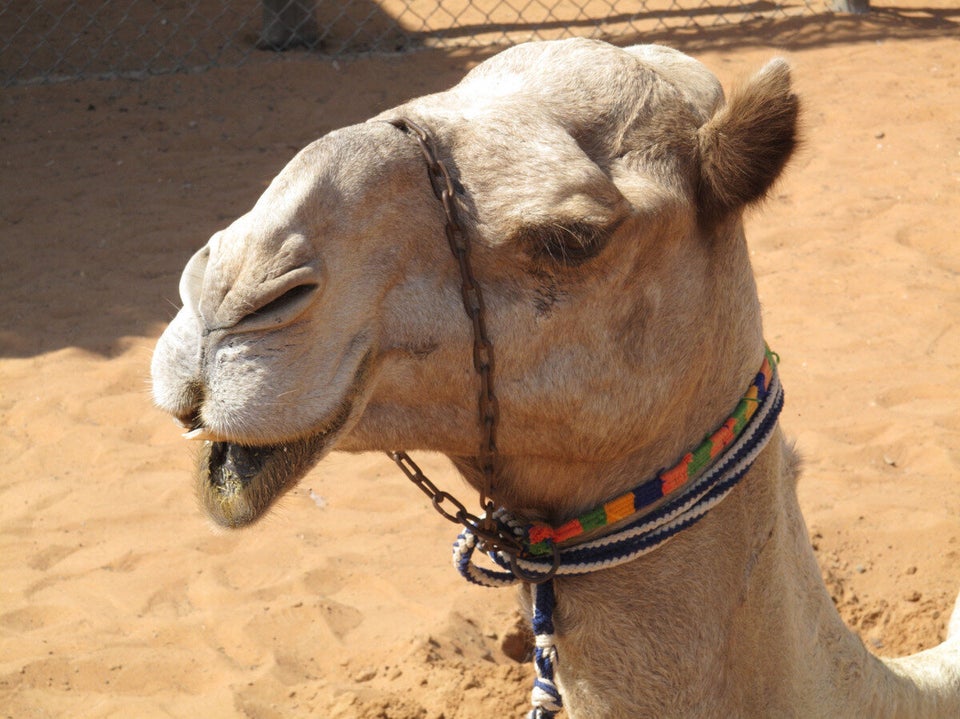 Fartiest Animals In The World