Some gassy animals caused a minor crisis on board a Singapore Airlines plane last month.
The flight from Sydney, Australia to Kuala Lumpur diverted to Bali's capital, Denpasar, on Oct. 26 after the crew received an indication of smoke in the cargo hold, according to the Aviation Herald.
After the plane landed, officials found no sign of smoke or fire. The culprit? Manure and other emissions from the 2,186 sheep on board.
We're grateful the sheep were safe, but maybe Singapore Airlines needs to have a talk with some farmers about their diets.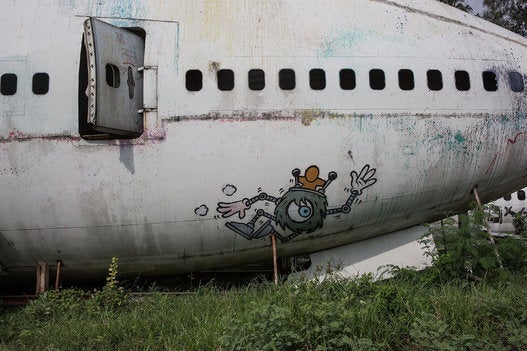 People Are Living In Disused Airplanes In Bangkok
Popular in the Community