Most of us are committed to doing our part when it comes to separating our papers and plastics from the rest of our household refuse, but when considering our fashion choices we also have the option to recycle.
Increasingly, conscientious clothing brands are making it easier for us as consumers to reduce and reuse on a sartorial level — designer heavyweights to local, indie labels are committed to saving our earthly resources, and giving us plenty of eco-friendly options to choose from when it comes time to shop.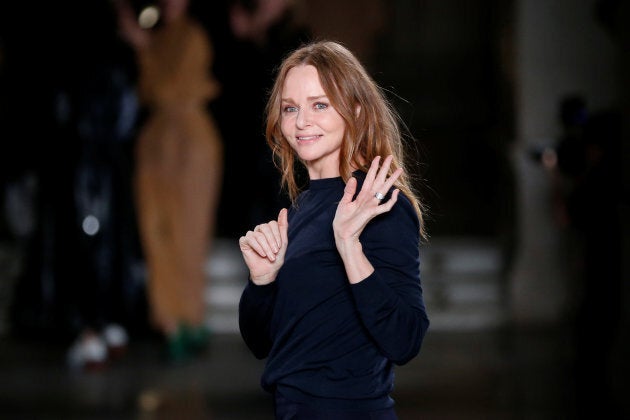 Whether it's upcycling original textiles into new items, using the end of fabric bolts, melting down metals, or dredging discarded fishing nets from our oceans, we think these seven brands deserve a round of applause, and some of our hard earned dollars.
Perhaps as recognized for her commitment to animal welfare as she is for her internationally renowned designs (and maybe somewhat famous for her rock 'n roll lineage), Stella McCartney continues to push the fashion industry to follow her exemplary lead, this time by partnering with Aquafil to revamp her signature Falabella bags.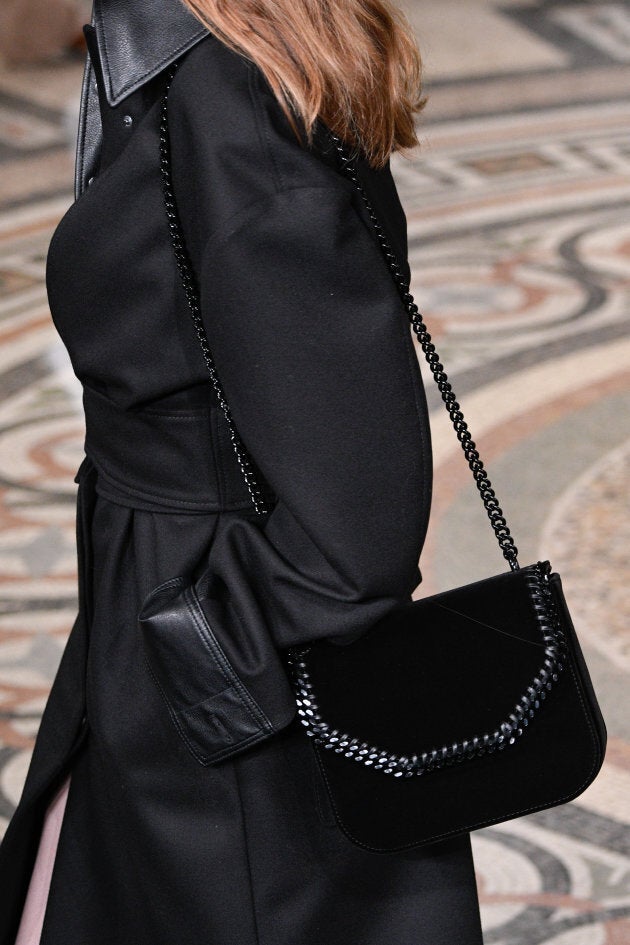 Her latest Falabella collection is made using Aquafil's ECONYL yarn, which is 100 per cent derived from regenerated waste such as abandoned fishing nets drawn from the ocean and other nylon refuse collected from around the world.
We love that even at a luxury level, Stella McCartney continues her commitment to sustainable action, demonstrating that recycling can, and should be, as revered as performance and style.
A staple go-to brand amongst Toronto stylistas and vintage lovers since 1995 (we've been fans since way back when), Julia Grieve and her dedicated team are achieving both Canadian and international success with her brand Preloved, largely due to their unwavering commitment in creating unique garments from reclaimed vintage, deadstock, and overrun fabrics.
A casually chic sweater on the Preloved site is described as being constructed from "vintage wool sweaters in grey tones' and cappella knit.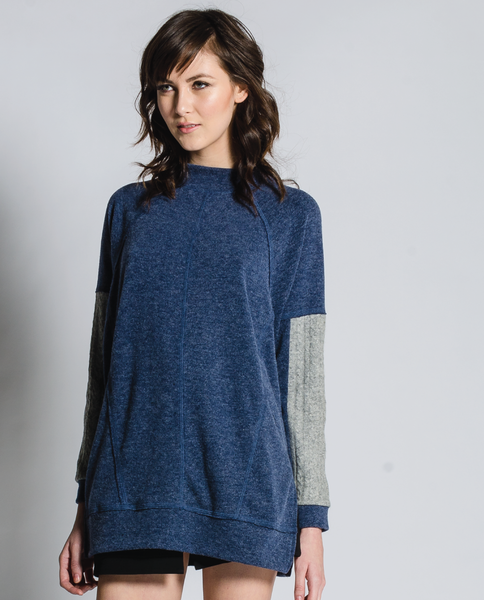 Notes about the item list it as containing deadstock material and vintage wool, and a very clear disclaimer that, "You will not receive an identical piece as shown," a unique distinction that's causing a well deserved and continued frenzy amongst celebs, supermodels, and conscientious shoppers worldwide.
Recycling is second nature to Canadian fine jewelry designer Erin Tracy, whose stackable bling and edgy cool-girl earrings (we'll take both!) are just some of the many covetable pieces she creates as part of her stunning collections.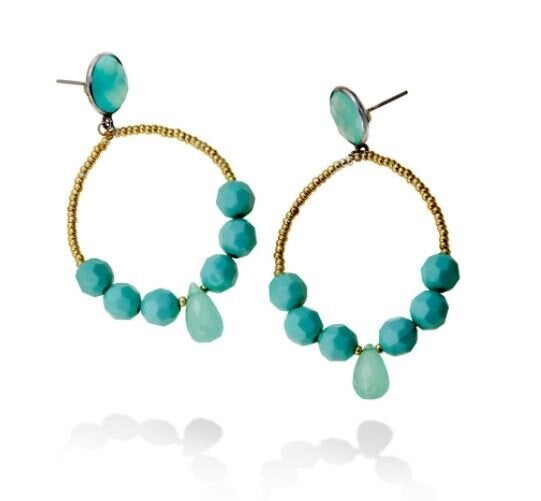 Tracy will often take original pieces from clients (family heirlooms, for example) and rework them to create a new custom piece, or simply melt the metal down (buh-bye to your ex's promise ring) against the cost of something new, as well as using acrylic cut-off cuts from industry use in her own unique designs.
Celebrated for their vegan leather bags and wallets, Matt + Nat has recently expanded into footwear and let's just say we want all of the things.
Exploring the balance between MATerial and NATure, the Canadian-built brand (founded in Montreal in 1995) is constantly looking for new ways to practice sustainability and eco-consciousness.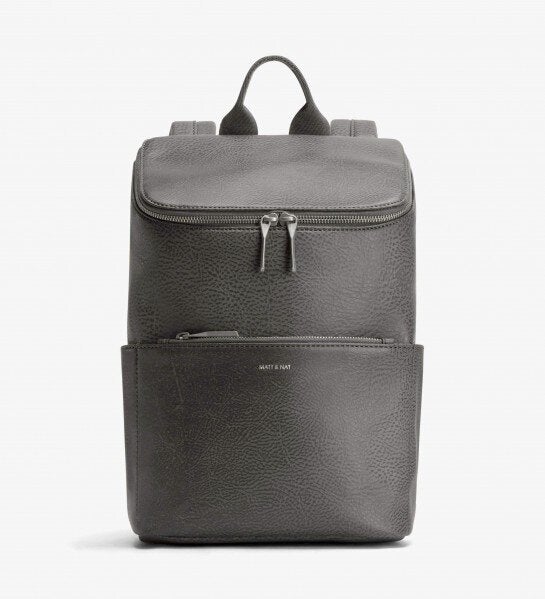 Experimenting with various recycled fibres over the years (they've worked with recycled nylons, cardboard, rubber, and cork), their linings are now made from 100 per cent recycled plastic bottles, and they currently use recycled bike tires in their collections.
Continuing to dress "it girls" everywhere, Reformation is an inspiration to millennials, trendsetters, and essentially anyone who wants to look rad and conserve the earth's resources doing it.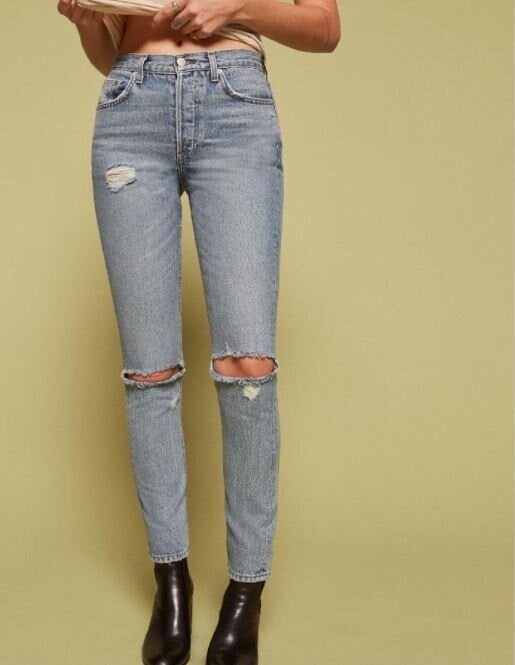 Making it their mission to "lead and inspire a sustainable way to be fashionable," Reformation tracks and shares the environmental impact of each of their garments and lists it on their product page.
For example, their high-rise skinny jeans made from denim deadstock save 1.5 lbs. in waste, 1,265 gallons of h2O, and 28 lbs. of CO2).
Their product care tips are also framed in terms we can all understand (wash in cold in a full load, and save the same amount of energy used to get two weekly blow-outs for a year).
Known for their hugely popular White Tour (thousands of white clad yogis practicing for peace in various urban centres), it comes as no surprise to us that this lifestyle and yoga-wear brand is actively doing their part to recycle.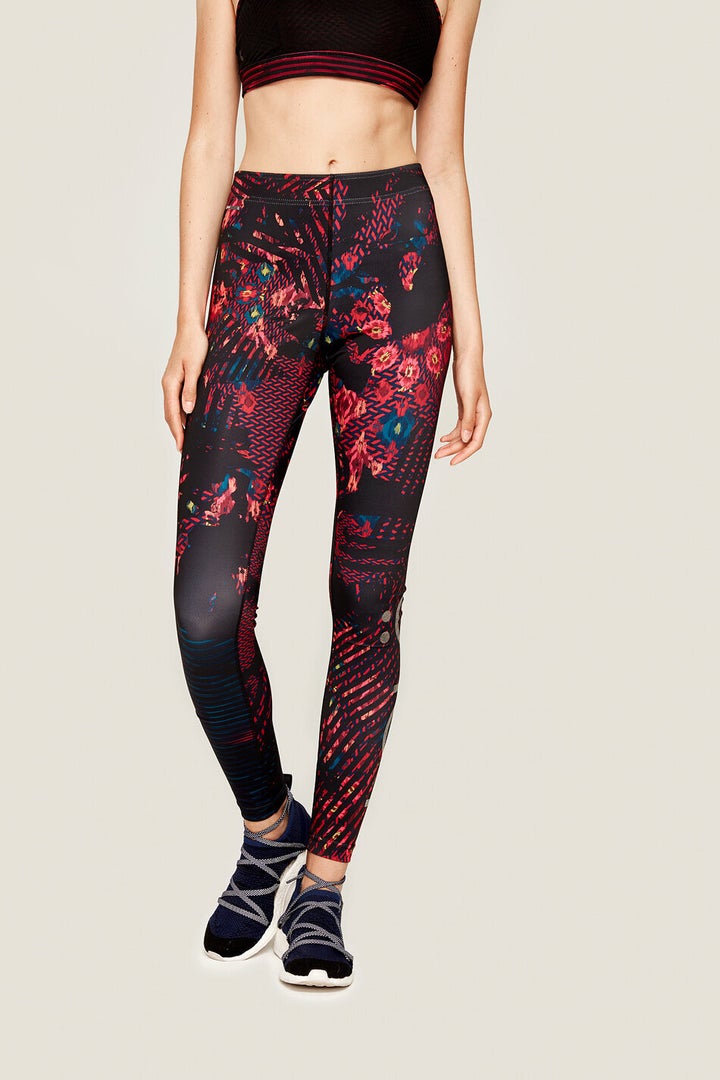 Lolë's eco-conscious line is made from post-consumer plastic bottles (86 per cent recycled polyester), and boasts comfort, durability, and quick-drying.
Their swimwear line is made from Vita fabric derived from recycled fishing nets, a nylon fabric that is chlorine resistant and provides maximum coverage while maintaining its shape.
Inspired by Patagonia's Yvon Chouinard (she designed a line of swim and beachwear for the brand), and his passion for creating technical fabrics from recycled bottles, Vitamin A founder Ahmalia Stevens implements similar sustainable practices in her own swimwear line (we're obsessed with her signature little black bikini).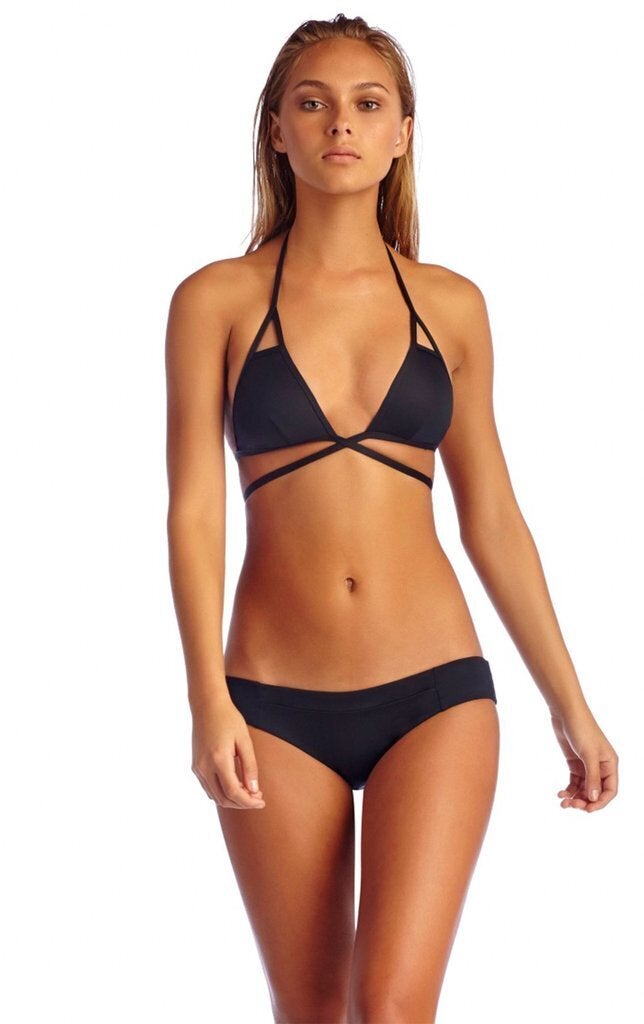 Stevens created EcoLux, a sexy, sleek fitting fabric made from recycled nylon, and uses Eco Linen, organic cotton, and polyester that's made from recycled plastic bottles.
Vitamin A produces locally, uses waterless digital printing, and is a member of 1% For The Planet, an environmental initiative that works to preserve clean water.