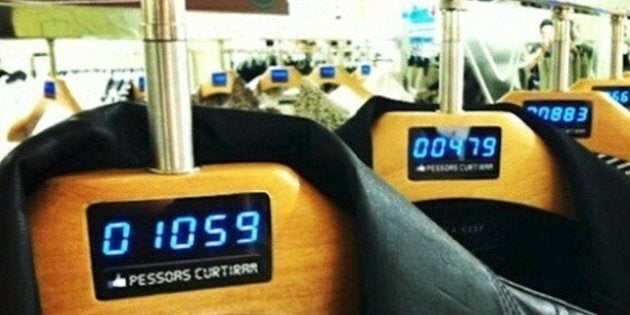 Outside of shopping with a best friend or a trusted pal, how are we really supposed to know if we're making a smart clothing purchase? One company seems to have figured out how.
C&A, a clothing retailer from Europe, has created hangers which display the "approval" (aka: "likes") a particular clothing item has received on Facebook. The concept -- which is being rolled out in Brazil and is dubbed "Fashion Like" -- is simple: the clothing items available in the store are listed on the retailer's Facebook page. Whenever an item is "liked" on Facebook a digit is added to the front side of the hanger.
Would seeing an article of clothing with a high Facebook approval rating make you purchase the item?
Check out some of the hottest looks for spring/summer as worn by bloggers from across the web.
Popular in the Community