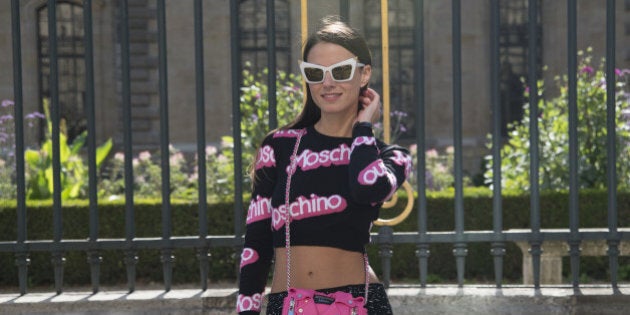 We know a lot of you are excited to ring in the New Year and say goodbye to old trends, but you're wrong. 2014 was a powerful year for personal style, and the last thing any of us need are less graphics, less sneakers, or less faux fur. (In fact: we need more. But that's a piece for another day.)
So to commemorate 2014, here are 10 of the best trends that can't go anywhere over the next 12 months. And if we have to hold down the fort and wear all of them at the same time on a regular basis, then we will. (Just try and stop us.)
Story continues below slideshow: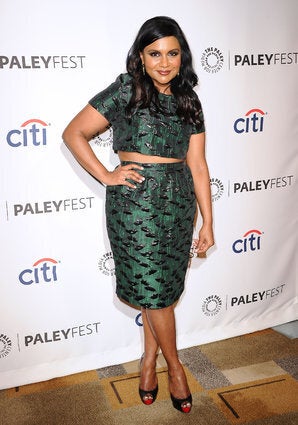 Top Fashion Trends Of 2014
Admittedly, since they've been kicking (hi-oh!) since 2011, to have high tops abolished in 2015 would be egregious. But just in case, let's remind everybody we know and hold dear that everyone from Converse to American Eagle to Saint Laurent have run with the trend, offering reprieve from years spent wearing heels and pretending we didn't want to cut off our legs. (We still blame "Sex and the City." There's no way they would've done so much walking in real life.)
We will never, ever recreate the magic of hearing Beyonce for the first time, nor will many of us come back from the emotional journey we took during the On the Run tour. That's why, as "Breakfast" sweatshirts have been bought, and t-shirts with Bey's face have been invested in, we deserve nothing but assurance that this time next year, these so-called "novelties" will be just as welcome. Or maybe we should put it this way: dare to question Beyonce-wear in 2015, and face The Beygency.
It might help if you say it in Goldmember's voice: GOLD. Thanks to collections by designers like Moschino—who we'll return to, don't you worry—gold on top of gold trickled down to mall level, where every store offered at least one oversize necklace, set of bangles, or earrings. The best part? You could wear them all with a t-shirt (maybe, like, a Beyonce one), thus celebrating two of the year's best looks.
Every store carries a nameplate necklace in some capacity, and if we let them disappear again, we will spend the next 20 years sifting through thrift stores, wondering why we ever got rid of that one that said, "Crazy, Sexy, Cool" back in 1996. Mall fashion at its best and/or brightest -- let's not let it dim.
The thing is, beanies and toques have been around since the '60s and '70s, but then in the late 2000s/early 2010s, they took off and came back in the form of a floppy hat worn by every guy we've ever liked. This year, however, re-distributed the trend to everyone, offering styles that work for men or women, courtesy of designers like Alexander Wang or Burberry. Or, more specifically, any other store that exists and sells clothes. (And hello, they keep us warm: if we give these up, nothing makes sense anymore.)
2014 was the year of practicality. Ten years earlier, we wore rail-thin scarves in the spirit of fashion, but this fall/winter, we reminded ourselves what the point of scarves is in the first place. Whether wearing "Games of Thrones"-esque fur scarves or knitted scarves so thick you could risk being engulfed by them, we got to dress winter-appropriate again. And that, friends, is a privilege we can't let next year take away from us.
"Never forget the nineties" fashion leather surged again this fall, with pants and skirts accompanying the standard bomber and/or motorcycle jacket. (Spoiler alert: the latter two will always be cool, never give those pieces away.) Not since the late '90s and early '00s did we celebrate the beauty of leather pants (also because as teens, we couldn't afford them), which was an embarrassing oversight since leather (or pleather) leggings have proven that nothing dresses up an oversize sweatshirt like shiny bottoms. Never let go.
9. Logo And/Or Graphic Sweatshirts
First, let's celebrate Moschino again. So yes: this year, tops and sweaters were fun. They weren't subtle, they weren't subdued, they weren't boring; they were really loud, bright, and, well, fun. In fact, thanks to the bevy of graphic, logo, and colourful sweaters, we got to be the teens we wanted to see in the world. That's right: instead of succumbing to old, tired "adult" clothes, we realized we didn't have to, and instead got to wear pieces that pay tribute to Barbie.
We're just kidding: we know these will never, ever go out of style, but we've put this here to serve as a reminder that the day somebody challenges you on this (or tells you to dress up), direct them to a brand like LL Bean (the waspiest chain, lest we forget), and remind them that even they sanction the most wonderful fabric of all. (Although, for the record, worn open over another shirt is the best look of all.)