This World Day Against Child Labour is a poignant one for me. It's been over three years since I started living as a more conscious consumer, by educating myself about child labour in the products I buy and use. That all started with a little blue dress I bought in England.
It was my second trip to the U.K. on my own, and I was loving it. I had been living in Tunisia, North Africa for almost a year, and though I loved my new life as a journalist, it was also hard to be away from home and friends. My short time in England allowed me to enjoy some of the comforts of home (like good strong tea!), while exploring the land of my ancestors.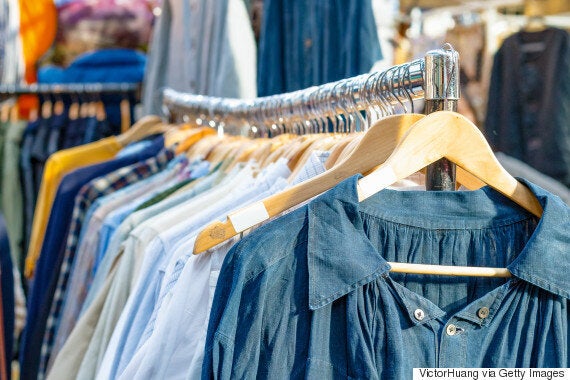 On a trip to Oxford street, I popped into one of the U.K.'s biggest fast-fashion chains: Primark. For a fashion lover on a budget, it felt like I had found the mother lode: two floors of cheap, adorable clothing. With little time left in my schedule, I settled on a cornflower-blue polka-dot shirt dress and headed to the checkout, elated.
A few months later, on April 24, 2013, the world was struck with the tragedy of the Rana Plaza collapse. A factory in Dhaka, Bangladesh, collapsed, trapping thousands of workers sewing clothing for fast-fashion brands. In total, over 1,129 people lost their lives.
One of the companies who used this building of horrors for their clothing manufacturing was Canadian brand Joe Fresh. Another was Primark.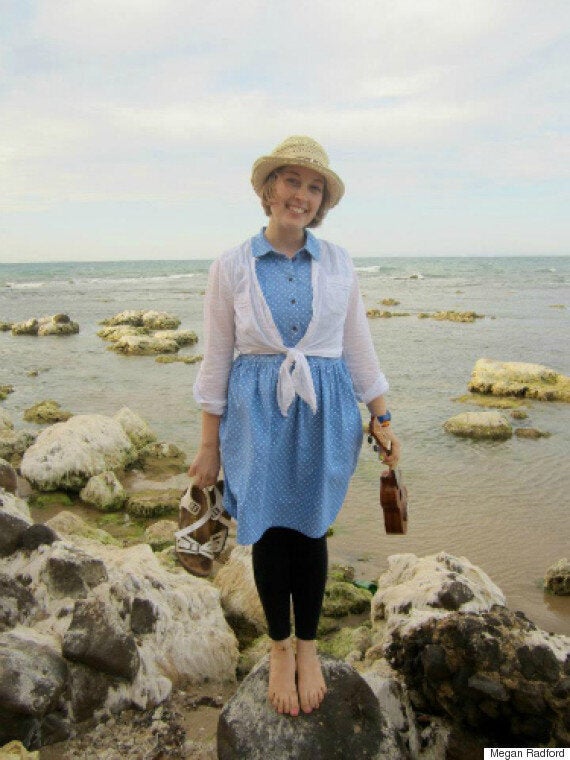 In my own little news bubble in Tunisia, I didn't hear about the tragedy. In May, I celebrated my birthday at the beach, wearing, of course, my blue polka-dot dress, oblivious to its connection to such a huge global event.
It wasn't until the first year anniversary of the Rana Plaza event that I discovered the global outcry on social media. Sitting on my computer, I clicked through an interactive feature on The Guardian that told the stories of victims and survivors, tears streaming down my face. I had been ignorant of the consequences of my purchase, but now I knew I was complicit in this suffering.
Did my money contribute to their abuse?
My cute blue dress took on a different meaning to me then. Were some of the hands who had stitched on its bows and pockets now still? When it was revealed that some of the workers and victims were children, some no older than 12, I wondered -- did my money contribute to their abuse?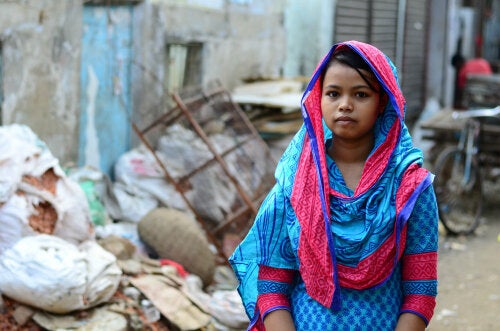 Bithi and her older sister have given up their dreams of becoming doctors, because their mother can't make enough money to support them. Both girls have dropped out of school, and their future holds little more than the same factory job for years to come.
This is the true cost of the fast fashion industry: cheap clothes mean low wages for parents. And low wages mean that children are forced to work to help their families survive.
The first anniversary of Rana Plaza was a turning point for me. After educating myself about the rampant child labour, unsafe working conditions and environmental abuse in the fashion industry, I drastically changed the way I shopped. Today, the majority of my closet is second-hand. As I sit here typing, everything from my sweater to my shoes were bought at the thrift store. I hope that by shopping second-hand, I can slow down the cycle of the fast fashion industry just a bit. If we all did the same, maybe brands would take notice.
Since it no longer fits me, I've also passed on my polka-dot dress to my younger sister. I wanted to honour those who made it by not simply putting it in the donation pile -- where many items eventually end up in landfill. It looks even cuter on her, and it makes me smile to see her wear it.
My little blue dress changed the course of my life as a consumer. I realized that with all the information of the digital age at our fingertips, ignorance is no longer an excuse to participate in child labour. That's why I love our new interactive tour of a typical Canadian household that lets you see how everyday items could be connected to child labour.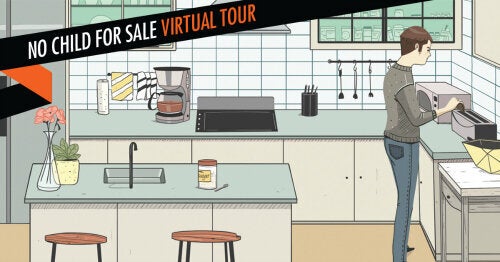 And I am still learning. I recently discovered that mica, a key ingredient in the glowy makeup I love to wear, is often mined by children in India. I've begun writing to my favourite cosmetics brands, asking them what they are doing about this. I know it's not possible to do everything, but I can do something.
And so can you. Will you sign this petition to our Canadian government, asking that companies be required to disclose their supply chains? I want to be able to be an informed consumer. But until companies are required to tell us how and where their products are made, that's just not possible. This World Day Against Child Labour, let's make it happen.
Follow HuffPost Canada Blogs on Facebook