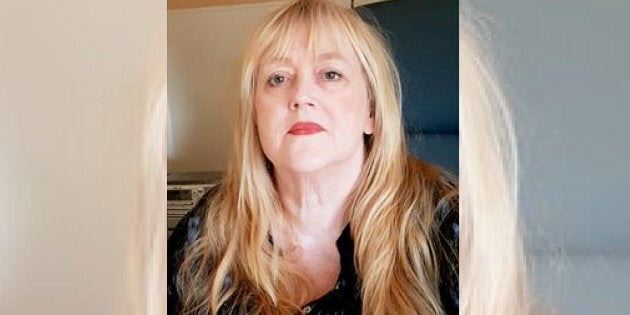 A Canadian woman's obituary has struck a nerve with its final plea: for society to start taking the health concerns of overweight women more seriously.
Ellen Maud Bennett, from Victoria, B.C., was diagnosed with terminal cancer earlier this year, which gave her "mere days to live." She died on May 11 at age 64, but not before ensuring her story would be heard.
"Over the past few years of feeling unwell she sought out medical intervention and no one offered any support or suggestions beyond weight loss. Ellen's dying wish was that women of size make her death matter by advocating strongly for their health and not accepting that fat is the only relevant health issue."
Studies prove the "fat" stigma is real
A 2017 review of research published by the American Psychological Association (APA) found that "medical fat shaming" does exist, and it can take a toll on people's mental and physical health.
"Studies show that the most common source of fat shaming is family members, and after family comes doctors," said Joan Chrisler, a psychology professor at Connecticut College, who presented the review at an APA convention last year, in Health.com. "I find that kind of upsetting, because these are the people who should have your best interests at heart, and instead they're making you feel the worst."
It can also deter patients of size from seeking medical help when "doctors repeatedly advise weight loss for [them] while recommending CAT scans, blood work, or physical therapy for other, average-weight patients" with the same symptoms, Graue explained.
Twitter conversations that arose based on Bennett's obituary demonstrated how bad the ramifications of size discrimination can be.
Fat shaming goes beyond the medical community
Being overweight has long been associated with "laziness, poor self-control, and weakness," which is why size discrimination occurs, explained New York City psychotherapist Eric Sherman in Psychology Today.
Additionally, "microaggressions against fat people are so pervasive and normalized in modern society that people, even [overweight] people, may not recognize them as stigmatizing at all," said Angela Meadows, a psychology doctoral researcher at the University of Birmingham, in Independent U.K. As a result, size discrimination continues without notice.
Thanks to celebrities championing the body positive movement, people are becoming more aware of size discrimination and starting to celebrate all body types. However, a lot more needs to happen to eliminate the stigma altogether.
On Twitter, one user noted that education is crucial to make change ...
While another noted one surefire way overweight people can advocate for their health.