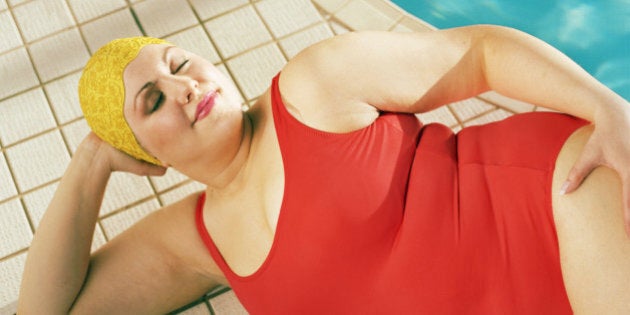 The lives of fat women are not easy. (Fat, rather than obese, is the preferred term for some in the overweight community. I use both.) The chances of getting a job and progressing in a career are significantly diminished for obese women. We need more women in corporate leadership. There are scarcely any fat females in these positions. The obese, generally, face all manner of discrimination and stigma.
But there are hopeful signs that fat people and their allies are pushing back against the prejudice that surrounds them. In the past few years there have been a spate of books dealing with these issues. Two of these are Deborah Rhode's "The Beauty Bias" (2010) and Amy Farrell's "Fat Shame" (2011). They, and several others, document such discrimination and call for constructive ways to address it.
And there are some interesting developments focused on young people, especially girls. There are now summer camps in Canada and the United States where comments on appearance are forbidden. Instead, campers are to focus on their activities and positive interaction with each other. The prohibition is not confined to remarks about a girl's body size but clearly does apply to this very sensitive issue.
And there is sea change in terms of clothes and fashion for large women. Gone are the days of black sacks meant to hide the shamed body as much as possible: a dress code for large women seemingly stipulated, as Lizzie Widdicombe terms it, by a "principal of a very strict all-girls school." New York and other cities are witnessing lots of fashion attention being paid to size 12 and upwards: "plus size," "full figured," "curvy." The Internet has a strong presence of bloggers dedicated to challenging conventional standards of body shape: Curvy Girl Chic, Curves and Chaos, Hey Fat Chick!, Curvy Canadian etc. A movement propelled by a fascinating mix of consumerism and activism.
What should we make of these developments? One way is to see them as just rationalizing the increase in women's obesity over the last several decades. The Internet is also alive with negative reactions to the changes suggesting that they are "celebrating obesity" and indulging in "obesity-glorification." Critics of the summer camps, described earlier, worry that they are encouraging girls, otherwise concerned about their bodies, to be in denial and to not seek the professional counselling they may need.
Another way is to see them as part of a campaign to have society accept bodies in all shapes and sizes. That acceptance can exist alongside efforts to have everyone eat/drink more nutritiously and to be more physically active. What many in the movement insist upon is the realization that a healthy diet and exercise most often will not result in sustainable weight loss: of obese people who can lose weight something like 95 per cent regain those pounds (and sometimes more) within five years. Whatever the causes and consequences of obesity, the idea that fat people can will themselves thin is a cruel myth.
Yet another is to think about what they teach us about social change. The turn in fashion, the summer camps, the blogging on the Internet confronting dictates about thinness are all happening in the market place of consumers and of ideas. They are pushing back at the stigma and prejudice that fat people, especially obese women, have endured these many years. There's a line of argument developing that we need to protect large people from discrimination by amending human rights codes to afford them explicit legal protection. At some point we may need to do that. In the meantime highlighting and supporting these developments is a good way to help obese people, especially women, resist the day in day out bias that plagues their lives.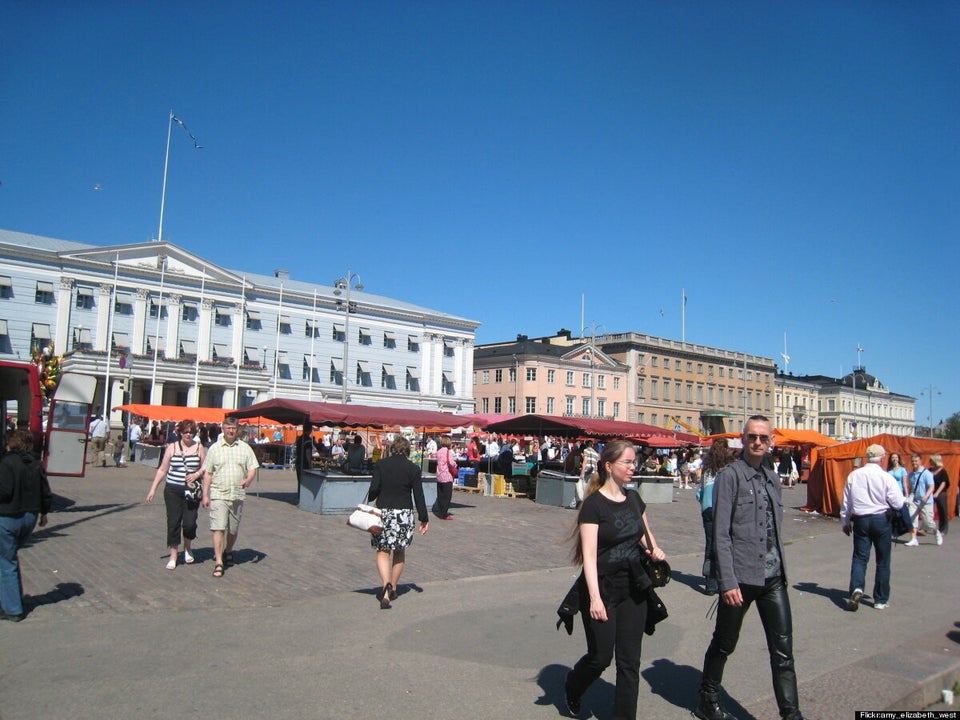 10 Most Obese Developed Countries
Popular in the Community