Father's Day is almost here! And we're excited to treat dad to a special day in honour of all he does for us. But if you're tired of the usual "Best dad in the world" cards, BBQ sets and mixologist gadgets, we have just what you need to make the day extra special! This year you can make him a meal he will remember forever!
We all know the way to dad's heart is through his stomach! So we`ve put together a delicious menu for Father's Day with everything dad loves. From tasty grilled flank steak to drool-worthy desserts, we've got you covered with all the recipes you`ll need to spoil dad on his special day. We even though about the drinks!
Keep scrolling and discover the menu all dads secretly dream about for Father's Day.
1. LEMON GINGER BEER SHANDY RECIPE
What happens when the lemonade stand and the keg collide? The perfectly refreshing and delicious beer shandy drink recipe that combines lager beer with ginger ale and lemonade. Bottoms up!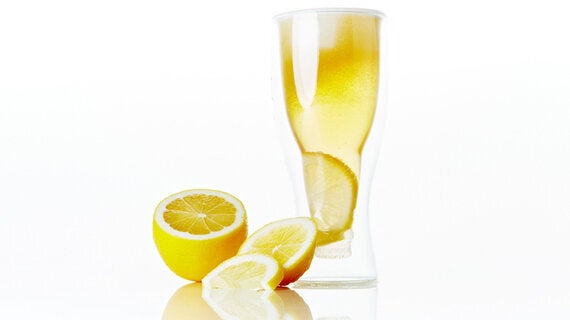 2. QUICK BEER-BRAISED BARBECUE CHICKEN SLIDERS
Holy BBQ sauced sliders! This quick and easy recipe is for all pulled chicken lovers out there, especially those who don't have hours to spare. Within a half hour, you can have shredded beer-braised chicken, tossed in zesty, flavorful barbecue sauce and stacked in soft slider buns.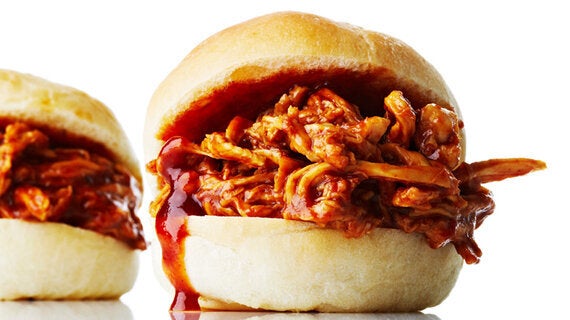 3. LIGHTENED UP CRISPY BAKED POTATO SKINS RECIPE
We love bar food, finger foods and easy appetizers. Unfortunately, those usually mean unhealthy and grease-laden. Not anymore, thanks to this recipe for Crispy Potato Skins, addictive skins baked (not fried!) to crisp perfection and mounded high with crunchy turkey bacon and melted cheese.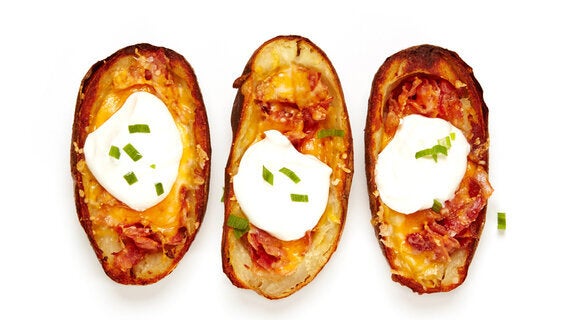 4. GRILLED FLANK STEAK WITH CHIMICHURRI SAUCE
This Grilled Flank Steak with Chimichurri Sauce is the perfect way to feed a crowd - not only is this cut lean and flavorful, but it's also inexpensive. Marinated in an oil, vinegar and mustard mixture, the flank steak is grilled to melt-in-your-mouth tenderness and then topped with a Latin chimichurri sauce, the blend of fresh herbs, lemon juice, garlic and olive oil.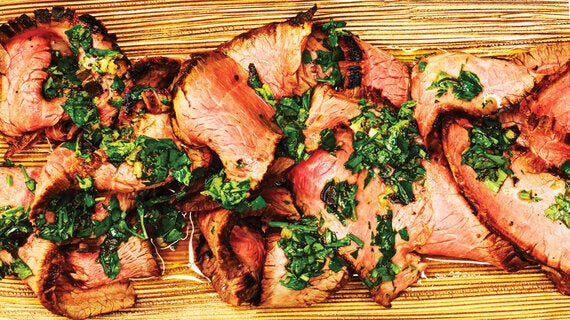 5. GRILLED PEACH PANZANELLA SALAD RECIPE
Want to be a real peach? Serve up this fresh and fantastic Grilled Peach Panzanella Salad, a tasty combination of peppery arugula, juicy tomatoes, aromatic basil and crusty bread cubes all tossed in a zesty mustard vinaigrette.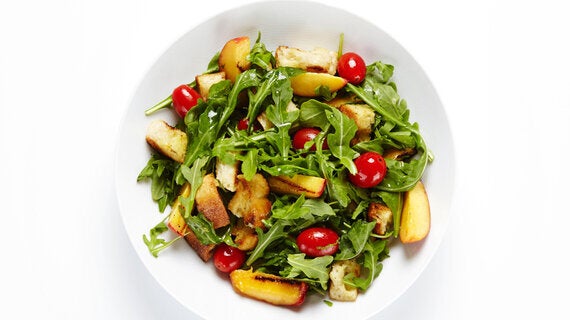 6. COWBOY BLONDIES RECIPE
Yeehaw! Chef Lisa has taken the traditional Cowboy Cookie (usually a dry and boring desperado-of-a-cookie) and turned it on its saddlebag with her easy and original Cowboy Blondie Recipe. One bite of these moist and delectable Cowboy Blondies, loaded with chocolate chunks, oatmeal and coconut, and drizzled with a candied pecan topping, will leave you thanking Lisa, the old galoot.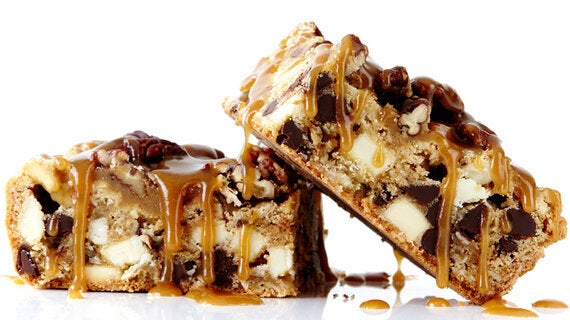 7. FROZEN CHOCOLATE, BANANA AND PEANUT BUTTER PIE
Elvis was able to swivel his hips and make women bawl, but really, he was just your average Joe, a guy who loved peanut butter and banana sandwiches. This pie is our hunka-hunka-freezing-love tribute to him - a simple, velvety smooth icebox pie that would surely have elicited a "thank you, thank you very much" from the Pelvis.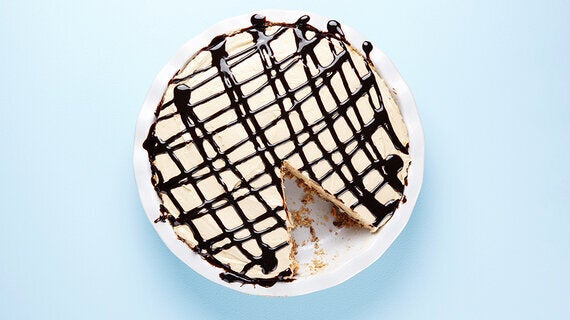 Follow HuffPost Canada Blogs on Facebook