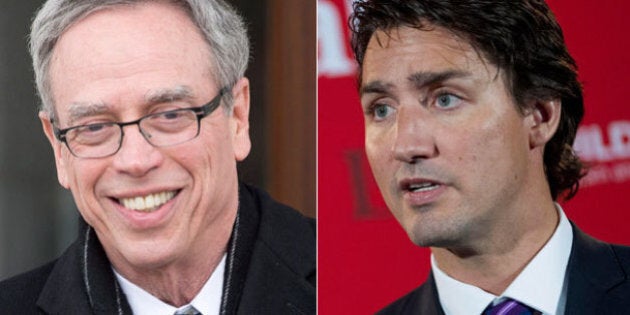 It seems he just couldn't resist.
Lest there be any doubt about the politics behind the federal budget he will table Tuesday, Finance Minister Joe Oliver kicked things off online with a jab at Liberal Leader Justin Trudeau.
Conservatives have repeatedly mocked Trudeau for his quip last year about budgets balancing themselves, arguing the quote exemplifies that the Liberal leader lacks the experience and gravitas to run the economy.
Shortly after the 2014 spending plan was tabled last February, Trudeau sat down with CPAC's Peter Van Dusen, who asked the Liberal leader how committed he would be to a balanced budget.
"Would it worry you to go into deficit in this current climate to, as you say, put more people to work?" Van Dusen asked.
"The commitment needs to be a commitment to grow the economy and the budget will balance itself," the Liberal leader responded.
The tail-end of that quote has since been featured in a Tory attack ad.
"How can someone who thinks budgets balance themselves be trusted with jobs and the economy?" a woman is heard asking in the ad. "Justin Trudeau. He's in way over his head."
The quote also appeared in a video Conservatives posted to Facebook last week "celebrating" Trudeau's second anniversary as Liberal leader.
The budget Oliver will table will balance the books for the first time in seven years. The finance minister will tweet behind-the-scenes updates all day.
Tories have also announced plans for balanced budget legislation that would see the salary of cabinet ministers cut if the government can't avoid a deficit, except for during a recession or the "extraordinary" circumstances of a natural disaster or war.
Not to be outdone, Trudeau jumped online Tuesday morning to remind Canadians that Tories delayed the budget beyond the start of the new fiscal year because of plunging oil prices.
Industry Minister James Moore took a much different approach on Twitter, however, by paying tribute to late finance minister Jim Flaherty. Oliver's budget will be the first since 2006 that wasn't prepared by Flaherty, who died last April.
Moore took to Twitter to say he'll be sporting a green tie Tuesday for his Irish friend.
Meanwhile, Green party Leader Elizabeth May also started things off with a little shot at the prime minister.
The budget is expected to set the tone for a federal election that is just six months away.
"It's a budget geared at winning the hearts and minds of enough Canadians so that Stephen Harper can remain prime minister," he said.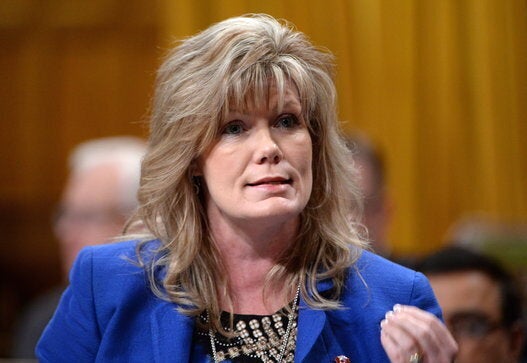 Notable MPs Who Aren't Running Again