OTTAWA — Finance Minister Joe Oliver opted Monday for New Balance sneakers as his budget day shoes. The black Ballistic 501 runners have a bright Conservative blue sole, laces and "N" logo that make them look custom-designed — a popular albeit expensive gimmick that makes New Balance shoes not just a runners' favourite but also a hip accessory for fashionistas.
Like the Conservatives' past budgets, which were filled with boutique tax cuts for transit users, volunteer firefighters and parents who can afford to send their kids to art camp, New Balance also caters to select clientele: grandpas with wide feet wear them, as does rapper Kanye West, supermodel Heidi Klum and basketball star Matt Bonner. Now, so does Canada's finance minister.
So what was Oliver trying to say with his new sneakers? That this budget, like the shoes he'll sport today, is newly balanced? That budget trinkets will come in every colour? That this, the Tories' tenth budget and his first, will have the Conservatives sprinting toward the finish line on election day, Oct. 19?
Tuesday's pre-election budget will lay out the major planks of the Tories' fall campaign, Conservative strategist Tim Powers told The Huffington Post Canada.
"It's a budget geared at winning the hearts and minds of enough Canadians so that Stephen Harper can remain prime minister."
Part of what the government will do is check off promises made during the 2011 election that they haven't delivered in the mandate, Powers said, referring to the adult fitness tax credit and the doubling of the Tax Free Saving Account (TFSA) limit. The government will also introduce initiatives it thinks will have short- term — read electoral — benefits, he said.
There will be items directed toward suburban voters as well as voters in geographically valuable areas. Powers expects to see measures to boost manufacturing that could help targeted seats in southwestern Ontario along with the already announced accelerated capital cost allowance for liquefied natural gas, aimed at helping the Tories win and keep seats in British Columbia.
All budgets are political, said Janice MacKinnon, a professor at the University of Saskatchewan, a former provincial finance minister and the chair of Oliver's economic advisory council. People look to see what's in it for them.
"That's a very common response, not by policy people but I think that's what average Canadians think. It's about the money, how it's being spent and how it affects them."
MacKinnon said income splitting, which has been broadened and capped at $2,000, appeals to suburban families who are not necessarily part of the Conservatives base but whom the Tories are hoping to court.
"The money isn't huge, but if you have significant amount of debt and you are getting $60 more a month than you did before, it's going to be tricky for the opposition parties to say they are going to be taking it away," she said.
Income splitting and boosts to the Universal Child Care Benefit were passed by Parliament last fall, and by early July every family with children under 18 should be feeling the benefit of the government's generosity.
MacKinnon believes the soon-to-be announced infrastructure money is also targeted at suburban voters, especially around Vancouver and the Greater Toronto Area.
Not that the Conservatives are doing anything different than the Liberals and the NDP, she said.
"When you look at the key ridings, they are suburban really, the new ridings in Ontario, B.C. and Alberta … so I think they are all targeting suburban voters," she said. "They will also target seniors, because they tend to vote."
"Every party," she said, "is going to try to do that."
CARP, a group which advocates on behalf of seniors and those over 50, is well aware it represents an important constituency not only to the government but to the opposition parties.
"They are a growing group," CARP spokeswoman Susan Eng said, "and they become important simply because they are a big group."
Seniors also tend to vote in higher proportions. According to Elections Canada, 75.1 per cent of seniors aged 65 to 74 voted in 2011, while 71.5 per cent of those 55 to 64 did. The numbers drop to 60.3 per cent with the 75 and older crowd.
Seniors are not afraid to be politically active and to vote for their issues at the ballot box, she said. When there is a viable opposition, it forces all parties to the table, she told HuffPost. She also suggested that the government "could still be a little more accessible."
Last week, the Tories leaked plans not only to double the TFSA, which is important to many better-off seniors, but also to change rules regarding mandatory withdrawals from Registered Retirement Income Funds (RRIF), something CARP has advocated.
"If providing these changes in the budget is their answer, I'll take it," she said.
Interest groups such as CARP and the Federation of Canadian Municipalities (FCM) shaped their requests to the federal government last fall with the election in mind, and they expect a certain slice of the pie.
Vancouver city councillor and acting mayor Raymond Louie said the government would be judged somewhat on what it delivers Tuesday for municipalities and provinces, which have lobbied for more infrastructure funds.
"If they don't satisfy the needs of our membership, certainly our membership will speak loudly and clearly and ask for further support moving through to the election," he said.
Louie, the first vice-president of the FCM, knows, however, that the devil is often in the details. The Conservatives' Building Canada Fund — part of what the Tories branded as the "the largest and longest federal infrastructure plan in Canadian history" — is deeply unpopular with municipalities and provinces have complained that the rollout of the program makes it nearly impossible to obtain federal money.
"It's one thing to make the statements [and] create the funding envelope but actual delivery and access to these funds is the key to us actually creating the jobs and improving the quality of life across our country," he said.
The head of the Canadian Taxpayers Federation says that election budgets are nothing new, that governments do use them to go after the electorate.
"From where we sit, we are just hoping the government resists the temptation … to entice people by spending a lot of money on them," federal director Aaron Wudrick said. "We are hoping the government is going to be able to resist the temptation to say, 'Hey, we can sprinkle some money over here and sprinkle some over here.'"
Some analysts believe the Conservative budget will be about more than just winning or buying votes — it will be about changing Canada in a certain direction.
Scott Clark, a former deputy minister at Finance under Jean Chrétien's Liberal government who was also involved in the preparation of budgets under Progressive Conservative prime minister Brian Mulroney, said all budgets are a mix of policy and politics. But he believes Prime Minister Stephen Harper's budgets are more focused on politics than on good public policy.
He predicted that a lot of what the Tories will do Tuesday won't cost much money. It will be mostly future spending that won't appear on the government's books immediately, he said.
"What there won't be in the budget is really any new concrete vision about or attempt to put together a plan for the economy to make it grow stronger, to create more jobs," Clark said. He expects it to be a budget that instead lists everything the Conservatives have done since 2006.
"[The budget will be] very much targeted at what the Conservatives see as their social objective, which is the family and particular aspects of the family," he said.
"There is nothing in there that is based towards the broad base of taxpayers. There is nothing in there that is aimed at improving economic growth, or fairness in the tax system or efficiency in the tax system. It's very much a boutique approach to tax cuts."
Clark is particularly incensed by the soon-to-be announced adult fitness tax credit, which he deems "the height of ridiculous."
"How could you imagine using a scarce amount of money to give people — adults, of all people — money to join a club?" he said of the Tory plan to spend $250 million to give gym members a $75 tax cut.
"If you are a jogger, a biker or a walker, you don't get anything, but if you are a member of a club you get to buy smoothies for another two weeks," he said.
Nevertheless, Clark believes the Conservatives will live up to all their 2011 election commitments.
"And that is what they are going to say: We fulfilled our promises. Its family base, Canadian families, like it — at least those who got something — we are a low-tax government and we eliminated the deficit. ... That's what they'll run on, and that's what will be in the budget."
Armine Yalnizyan, a senior economist with the Canadian Centre for Policy Alternatives, believes the untold story of the past Conservative budgets is the way they have continuously shrunk the size of the government.
"If you were going to look at the pre-election budget document as a resumé that says this is what I'm going to do for the next four years, what they are saying is: 'I'll do less.' In a faltering economy, it's an odd way to apply for the job of economic management," she said.
The Conservatives don't talk about reducing the size of government, Yalnizyan said, they talk only about tax cuts. When you look at what's happening in the economy, she said, you see slowing growth coupled with an aging population, and the government's unwillingness to address the issue is making it worse.
"They don't like government," she said. "These particular tax cuts [income splitting, tax credits] reduce the growth of future public revenue in line with this government's belief that government should be as small as possible."
The NDP and Liberals suggest that Oliver is ignoring the future well-being of the economy by being solely consumed with balancing the budget and trying to win votes.
"My worry is that their strategy towards job growth has been failing, yet in all the leaks and in all the targeted messaging, there is nothing to address the elephant in the room: the economy," NDP finance critic Nathan Cullen said. "If their plan was working, we wouldn't have lost 400,000 manufacturing jobs, we wouldn't have atrocious job growth.
"We have a significant problem, and my worry is that the Conservatives are just going to do more of the same expecting different results," he said. "You can't feed your kids with spin."
Liberal deputy leader Ralph Goodale said he expects the Conservative budget will be "blatantly partisan" and will include narrowly focused and temporary changes. He said he'll be looking to see how durable the "proclaimed" surplus is in the absence of meaningful economic growth.
"They will try to suck out all the oxygen out the room so that there is nothing left, that is the modus operandi," Goodale said, suggesting the Tories won't leave the opposition parties any room to suggest new spending without plunging the country back into debt.
"But in order to do that," he said, "they have made certain choices, and are those choices the best ones for Canada. Are their choices fair? And are they aimed at economic growth? Or have they just concocted something to satisfy their friends?"
Delaying the budget until April was done, Goodale said, to be most advantageous to the Conservatives from a political campaigning point of view. It allows the federal government to spend millions of taxpayers' money on ads promoting the budget during the Stanley Cup playoffs.
"Either that or it was done to camouflage the Duffy trial," he said, referring to Harper-appointed senator Mike Duffy, who is in court a few blocks away from Parliament facing 30 charges of fraud and breach of trust, and one count of bribery.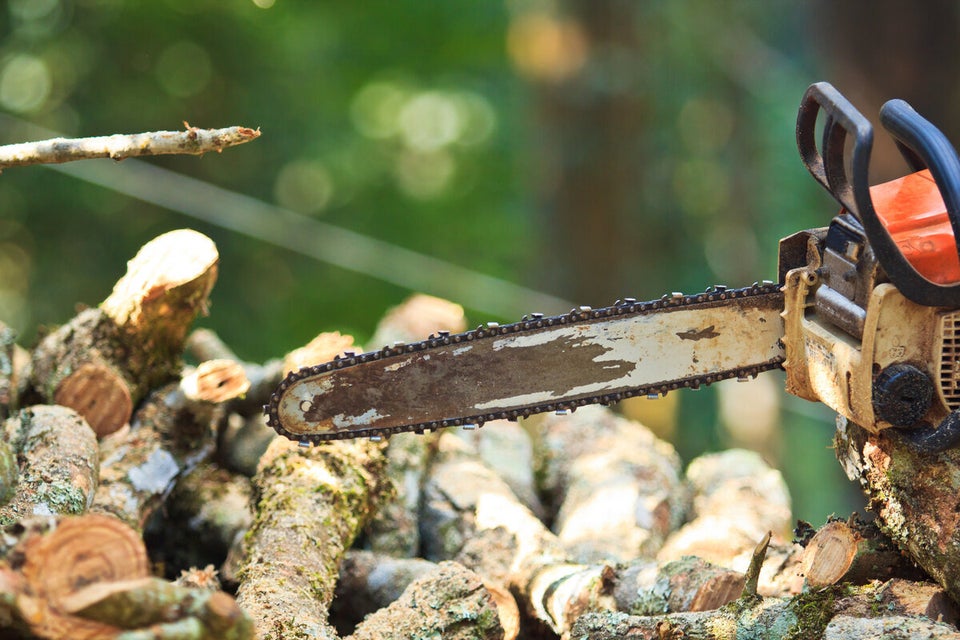 Best, Worst Industries For Jobs In Canada