Budget 2017 makes housing a priority, proposing to spend more than $11 billion over 11 years in a variety of initiatives, but so far fails to address key market-related issues -- again.
"The housing-related allocations in this budget are principally for affordable and social housing, so the key challenge of affordability for market-rate housing, and especially for first-time home buyers, remains an issue," Kevin Lee, CEO of the Canadian Home Builders' Association (CHBA), told YPNextHome.
To help address immediate housing needs, Budget 2016 committed to invest $2.2 billion over two years, to give more Canadians access to more affordable housing. To supplement these investments, Budget 2016 also provided funding for low-cost loans and new financing tools to encourage municipalities, housing developers and non-profit housing providers to develop more affordable rental housing units.
To build on these efforts, Budget 2017 proposes to invest more than $11.2 billion over 11 years in a variety of initiatives designed to build, renew and repair Canada's stock of affordable housing, and help ensure that Canadians have affordable housing that meets their needs.
These investments will be made as part of a new National Housing Strategy. To be released later this year, the strategy was developed following extensive consultation with and input from provinces, territories, municipalities, indigenous peoples, industry experts, stakeholders and Canadians who are living with the challenge of finding adequate and affordable housing in many of Canada's big cities and rural and remote communities.
Key elements of the strategy will include:
A renewed partnership between the government and provinces and territories to better support key housing priorities.
A new $5-billion National Housing Fund to address critical housing issues and better support vulnerable citizens.
Targeted support for northern housing.
Targeted housing support for indigenous peoples not living on-reserve.
Renewed and expanded federal investments to combat and prevent homelessness.
Making more federal lands available for the development of affordable housing.
Expanded funding to strengthen Canada Mortgage and Housing Corp.'s housing research activities.
A renewed federal-provincial-territorial partnership in housing
Budget 2017 proposes to provide approximately $3.2 billion over the next 11 years to provinces and territories to support key priorities for affordable housing. These priorities may include the construction of new affordable housing units; the renovation and repair of existing housing; rent subsidies and other measures to make housing more affordable; and other initiatives to support safe, independent living for Canada's seniors, persons with disabilities and other individuals requiring accessibility modifications.
This investment will be provided through a new, expanded, multilateral investment framework that will replace the existing Investment in Affordable Housing initiative, which is set to expire at the end of 2018-19.
Housing statistics framework
As part of the National Housing Strategy, Budget 2017 proposes to provide $241 million over the next 11 years to CMHC to improve data collection and analytics.
To address data gaps in nationwide housing data, Budget 2017 also proposes to provide $39.9 million over five years, and $6.6 million per year thereafter, to Statistics Canada to develop and implement a new Housing Statistics Framework. This investment is over and above investments under the National Housing Strategy.
Statistics Canada will begin publishing Housing Statistics Framework data in the fall of 2017.
New National Housing Fund
Budget 2017 proposes to establish a National Housing Fund to address critical housing issues and prioritize support for vulnerable citizens, including: seniors; indigenous peoples; survivors fleeing situations of domestic violence; persons with disabilities; those dealing with mental health and addiction issues; and veterans.
More mechanisms to support well-qualified buyers are still needed to ensure young families are not locked out of homeownership.
Administered through CMHC, the fund will receive an investment of $5 billion over the next 11 years.
The National Housing Fund is intended to:
Encourage greater collaboration and investment in housing: To pool resources among many housing partners, including governments, the private sector and community organizations, to prioritize large-scale community renewal projects.
Expand direct lending for new rental housing supply and renewal: Provide municipalities and other housing partners with sustained and improved access to low-cost loans for the repair and renewal of housing units, as well as for the construction of new affordable housing, through the Affordable Rental Housing Financing Initiative. This will leverage billions of dollars available for investment in affordable housing, and help improve the quality and condition of affordable housing across Canada.
Support for innovations in affordable housing: CMHC will make up-front capital contributions available to affordable housing providers. This will encourage innovative approaches to housing development, such as energy efficiency retrofits to lower utility costs, and accessibility modifications to expand the range of housing options available to Canadians living with disabilities.
Preserve the affordability of social housing: CMHC will provide temporary funding to social housing providers as they transition to more sustainable operating models.
Support a strong and sustainable social housing sector: CMHC will also establish a Sector Transformation Fund and Technical Resource Centre to provide technical assistance, tools and resources to help social housing providers transition to more efficient and financially sustainable operating models.
Further details about the National Housing Fund will be announced as part of the launch of the National Housing Strategy later this year.
"As expected, this budget allocates social infrastructure money to priorities that the government has identified to help those in housing need, but it also wisely holds some back for the complete National Housing Strategy later this year," says Lee. "This will allow for more innovative solutions, which are needed to make public dollars go the furthest, for the most people, in the most effective ways."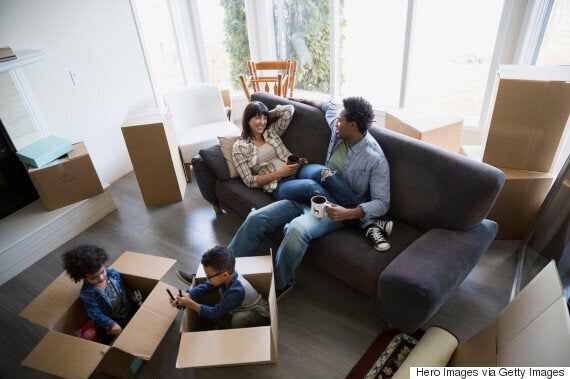 Given the challenges facing first-time home buyers, more mechanisms to support well-qualified buyers are still needed to ensure young families are not locked out of homeownership. "CHBA will continue to make recommendations through the National Housing Strategy process, and other initiatives, that can get to the root problems of housing affordability and fix them," says Lee. Examples would include addressing housing supply issues, and curbing the excessive regulation and red tape that keep family oriented housing from being developed at sufficient pace, in sufficient numbers, at a price people can afford.
Despite that affordability for market-rate housing wasn't addressed in Budget 2017, there has been a gross lack of data in Canada on key aspects of the housing market, Lee says. "More data gathering and analysis that can support sound policy decision-making to best address affordability challenges are welcomed by CHBA, and were a specific recommendation from our association."
"We would have liked to have seen a strategy around how the government will give relief to first-time home buyers, especially in areas in and around our major cities where the greatest percentage of Canadians live," says Christopher Alexander, regional director at ReMax Integra, Ontario-Atlantic. "While the data collected through the Housing Statistics Framework will help guide future decisions, there is not much in the plan as to what action could be taken in the immediate future to help first-time buyers access the market, especially in regards to the serious supply issue in Toronto right now."
Follow HuffPost Canada Blogs on Facebook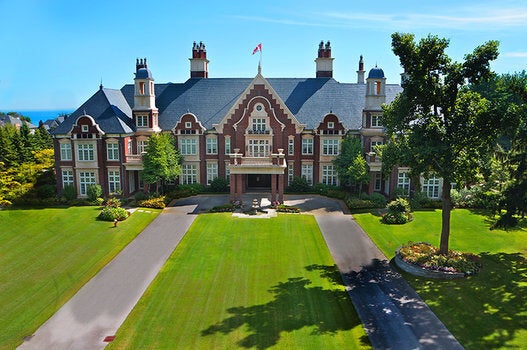 House For Sale May Be Canada's Most Expensive, March 2017