Thanks to the federal budget presented by Finance Minister Bill Morneau, we saw not the self-described feminist, environmentalist, progressive Justin T, but the reigning prime minister of austerity and broken promises. Clearly, "sunny ways" for the "middle class" are no longer part of his weather forecast.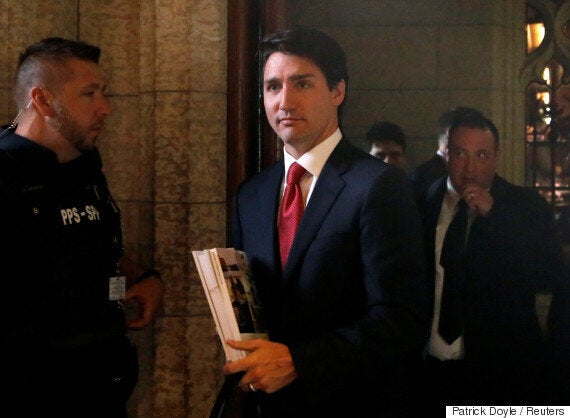 Instead, we were treated to the slippery, cynical Liberal Party of old. The party described by a Globe and Mail columnist just prior to the election in 2000 as "Traditionally left leaning, they shifted their policies to the right to follow the public mood... to abandon this stance right before an election... will make them appear both cynical and untrustworthy."
Fast forward to the October 2015 federal election. Once again, the shape-shifting Liberals reverted to the left of centre to reflect the public mood. They made promises galore -- for electoral reform, childcare, pipelines only-with-consent, indigenous rights and investment in public infrastructure, just to mention a few.
The Liberal government's second budget, delivered on March 22, is another cynical exercise -- a report card on just how untrustworthy Liberal election promises are. The 2017 budget outlines new investments of only $1.2 billion, a fraction of one per cent of total federal spending. Hardly any of it is for new childcare spaces, affordable housing or job training (through Employment Insurance) in the next two years.
The much vaunted infrastructure bank is a mirage. High-speed Internet access for all is relegated to "a discussion with the CRTC." Of course, military spending is intact, poised to expand into Africa and Eastern Europe, where Ottawa has no business being. The possible privatization of airports is still on the table, though never mentioned during the 2015 election.
Abandoned is Trudeau's pledge to close federal tax loopholes. According to the Toronto Star, ending tax expenditures "that don't actually lead to anything worthwhile" could save $3 billion a year. Gonzo. Just like the prospect of electoral reform.
On the way out is the public transit tax credit. That will cost commuters up to about $250 a year, which many low-wage workers and the poor can ill afford. Coming up are higher excise taxes on alcohol and smokes.
Plenty of weasel words to be sure, but no concrete action - except to preserve the privileges of the one per cent.
What about dental care, pharmacare, basic income -- on top of properly funded social programmes, and lower (or no) college tuition? Those long-mooted amenities are nowhere in sight.
Plenty of weasel words to be sure, but no concrete action -- except to preserve the privileges of the one per cent and foster greater inequality -- with a smile.
When my daughters were toddlers, the Liberals cynically promised a universal childcare program. They now have children of their own, and still no universal childcare.
When will Canadians tell Justin to go stand in the corner while we install a government that will act in the interests of working people?
Follow HuffPost Canada Blogs on Facebook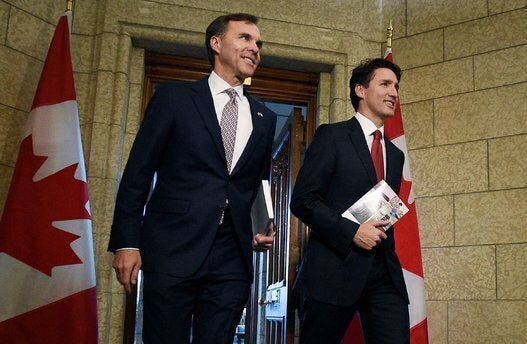 Canada Budget 2017 Highlights
Popular in the Community