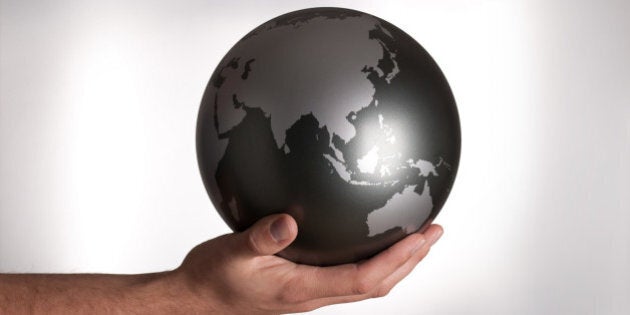 By Fraser Reilly-King and Gavin Charles
The core takeaway for the international development and humanitarian sector from the federal budget, unveiled on March 22, is that Canada is not yet back.
After five years of significant decline in Canada's investments in addressing global development challenges and commitments made by the Liberal Party of Canada during the last election campaign response to a survey conducted by L'Association québécoise des organismes de coopération internationale (AQOCI), expectations were high to see the government substantially reverse that decline.
Coming on the heels of the adoption of the Sustainable Development Goals (SDGs) in 2015 and the Paris Agreement on Climate Change, members of the international development and humanitarian community in Canada were looking for the Liberal government's first budget to make a significant increase in the amount allocated to the International Assistance Envelope (IAE), or Canadian aid budget.
We were also looking for a commitment to a 10-year timetable for meeting the long-established, internationally agreed-upon target of allocating 0.7 per cent of Gross National Income (GNI) to official development assistance (ODA) -- core to ensuring predictable spending in coming years.
Instead, what we saw is a positive, but far too modest, increase in aid investments, and only for the next two years.
The amounts committed for 2016-17 and 2017-18 of $128 million per year, do strengthen Canada's position on the global stage in the "short term" -- the government's own language in the budget. But these limited and modest increases are not enough to position Canada as a leader on the global stage in the long term.
What's more, instead of providing clarity on future directions, Budget 2016 left a range of important questions outstanding and raised new ones.
We still do not know the base level for the International Assistance Envelope, which has not been disclosed since Budget 2012. We assume that the IAE remains frozen at the $4.62 billion level set following cuts to the base budget announced in Budget 2012, though our research suggests that further cuts may have taken place in the interim.
We also do not know if the government's welcome pledges of $2.65 billion over five years to climate finance, made in November, and $1.1 billion in humanitarian and development assistance to Iraq and Syria, made in early February, are new and additional. In other words, will these new initiatives be in addition to other development priorities, or be in addition to them? Are we robbing Peter to pay Paul?
The budget does not clarify if the climate financing will comprise grants and/or loans, and in what proportion, nor the balance between adaptation versus mitigation. Developing countries are in greatest need of grants and adaptation funding, but Canadian climate funding to date has prioritized just the opposite.
And while the only new money announced in Budget 2016 is $256 million over two years, a chart that accompanied these announcements suggests much more substantial increases to the IAE beyond this amount and timeframe. There is no reference to what these amounts are nor their intended target. This ambiguity makes it difficult to accurately assess the extent and immediacy of the government's commitment to international assistance.
The budget did not make any mention of the Sustainable Development Goals (SDGs), the new universal development framework adopted at the United Nations in September 2015. Fulfilling the SDGs will require a whole-of-government approach and a commitment of significant new resources at home and abroad. Implementation of the SDGs began in 2016, yet Canada's budget has failed to offer any clear indications on how it plans to help achieve this global development agenda.
Perhaps most disappointingly, there was no specific funding for women's rights organizations or other commitments to advance gender equality in Canada's international programming and policy either, despite the prime minister's expressed prioritization of this file.
On a positive note, Budget 2016 did highlight two key upcoming opportunities for engagement with stakeholders, including civil society organizations.
First, the budget affirmed that, over the next year, the government will conduct a review of the international assistance policy framework. We will be looking for the review to lead to a budget in 2017/18 that invests significant new money in creating development opportunities for people living in poverty, including and beyond responding to headline emergencies.
Second, Budget 2016 committed to a joint consultation by the Canada Revenue Agency and Finance Canada to clarify the rules governing the political activities of charities. This will be a key opportunity to ensure that new, unambiguous rules are established to guide charities in their activities and prevent burdensome, unreasonable and unnecessary audits of registered Canadian charities operating both at home and overseas.
Budget 2016 is a step in the right direction, and a welcome course correction from the repeated cuts of the past five years. But it's a very small step. Much more will be needed to match the ambitions of the new government to the needs of the planet and its people.
Fraser Reilly-King is the Senior Policy Analyst at the Canadian Council for International Co-operation (CCIC) where Gavin Charles is Policy Officer.
The views expressed in this blog are those of the authors, and do not necessarily reflect the positions of CCIC or its members.
Follow HuffPost Canada Blogs on Facebook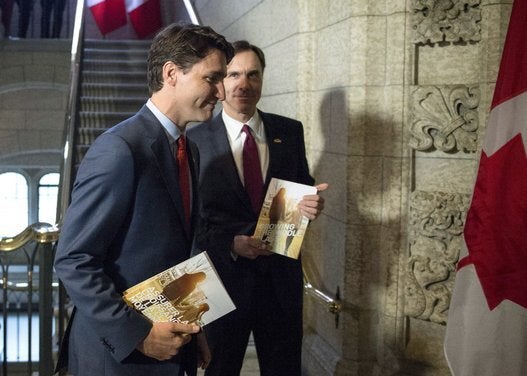 Federal Budget 2016 Highlights