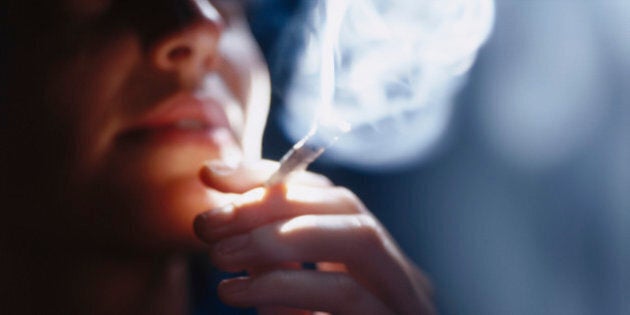 The promise of a billion dollar Canadian medical marijuana industry may have gone up in smoke before the market even gets off the ground.
A coalition of medical marijuana patients is expected to get the chance to argue their case – that they will not be able to afford their medicine under a new system requiring patients to buy all products from government-approved suppliers – within the next year.
While a majority of Canada's some 40,000 current users grow their own, Health Canada estimates that the market could grow tenfold in a decade under its new system that requires purchase from commercial suppliers.
However, if a federal judge decides permanently to allow all users to grow their own supply, it will fundamentally alter the projected market.
Privatization is Health Canada's desired path to the medical marijuana future. The government agency had been scrambling for more than a year to overhaul the Medical Marihuana Access Regulations (MMAR) into a system that would be more rigorously controlled and more akin to other "narcotic" pharmaceuticals. The new regime is called the Marihuana for Medical Purposes Regulations (MMPR).
The agency has not said much since Friday's verdict, but it has previously expressed concern that home growers could jeopardize the larger commercial market.
"Health Canada is concerned that continued personal production will undermine the establishment and viability of the fledgling licensed producer industry," an agency official told the court.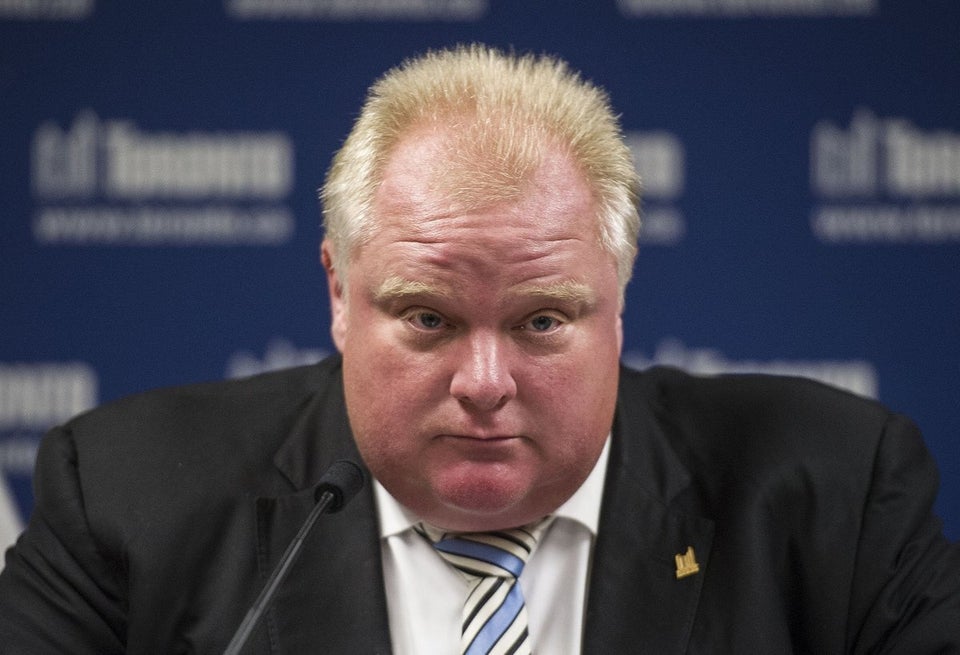 Canadian Politicians Who Tried Pot
Existing producers, only three of which are currently shipping products, had previously anticipated an influx of demand that would outstrip their supply while they waited for their plants to grow. Canada has nearly 30,000 patients who grow their own marijuana and were legally required to destroy their supply by April 1.
But licensed producers now face the opposite problem, at least in the near-term — a lack of demand.
The country's 13 approved commercial-scale producers, along with the hundreds of companies waiting in the wings, have at least temporarily lost a huge built-in customer base, potentially slowing a "green rush" of companies into the market.
"The uncertainty coming from this injunction may deter some people from getting into the market, or people already in the market may scale back on their plans," said Paul Grootendorst, a pharmacy and economics professor at the University of Toronto.
The success of the emerging industry depends on how this injunction plays out — how many people will be allowed to continue to grow and for how much longer, he said.
Home growers undeniably shrink the market size, which could have a few potential effects, he said: Prices could decline more slowly; if the number of users who get their pot from licensed producers is very low, there may be no licensed producers in the long run.
While average production costs are expected to fall over time — with prices following — a smaller market means smoothing out the costs of a new industry could take longer.
"You need a large consumer base to support a large number of entrants, and you need a large number of entrants to make sure there's sufficient price competition."
Less revenue means less money to spend on technological innovation, research and development or "learning by doing," so it is likely to take longer to achieve economies of scale, in which production costs are spread out over a large production volume, he said.
"A lot of good things happen with a large market. That's why if you look at prices in the States compared to Canada for a lot of consumer goods, they're higher here."
Producers acknowledge that the ruling might dampen demand in the short-term and that it has left them with unanswered questions about the market they have just entered.
"The immediate effect of the … court decision will likely mean lower initial numbers of existing MMAR patient registrations in the short-term as many may choose to continue growing their own medicine until the issue is settled by the pending trial," Chuck Rifici, CEO of Tweed Inc., wrote on the company's blog.
The verdict means producers will not see a flood of customers on April 1, resulting in a "slower ramp-up period" for some licensed producers, said Marc Wayne, CEO of Bedrocan Canada, which is importing its product from a sister company in the Netherlands while its own plants grow.
"That could be a benefit right now, just allowing some of these companies to get up to speed," he said.
Patient advocates see the ruling as providing a check on an overinflated and speculative market that will put more competitive pressure on the big players to keep prices low.
"It puts the brakes on the bus. It slows things down a little and allows people to examine a situation that was skidding along too quickly," said Dr. Gwyllyn Goddard, who has overseen authorization for more than 3,000 medical marijuana licences.
The ruling could also deter some applicants from entering the market. Before the verdict, Health Canada said, some 400 applications were in various stages of completion, with new applications coming in at a rate of 25 a week.
"This court injunction on Friday is, of course, huge news for that, because it takes the wind out of the sails," Goddard said. "Sure there were some people who were really looking forward to that pressure because they were really going to profit from it, certainly LPs (licensed producers) and stock speculators were really enjoying that."
He believes the ruling will lower the prices that licensed producers charge as long as medical users are able to keep growing and providing an alternative.
Goddard argues that the price of black market cannabis has dropped by two-thirds since the MMAR came into effect in 2001, to just over $2 a gram from about $5.50 a gram. Continuation of the program will do the same for licensed producers, which will one day eliminate the impetus to turn to illegal sources, he believes.
"This injunction has been beneficial to the patients because if they had switched over as quickly as hoped to the MMPR program there would have been a shortage of supply and price would have gone up, thus stimulating the black market," he said.
"If the LPs are able to turn around and survive in this next little time period of high supply, then it could actually work out well for (those who survive)."
Industry players agree that there is a problem with the new system that makes marijuana unaffordable for patients, but they say continuing homegrown operations is not a long-term solution.
Neither is expecting a substantial drop in prices from licensed producers, said Marc Wayne, CEO of Bedrocan Canada.
He says licensed producers are charging what they must to turn a profit because they are trying to cover the cost of capital outlay, more rigid quality assurance requirements, debt servicing, distribution and shipping, taxation and the cost of research and development.
"We have a lot overhead that a normal personal production operation does not have, and it's just simply impossible to try to compete on that level, so the only way to deal with that is to develop a cost coverage policy for people who can't afford the of the medication," he said.
One solution on which both industry players and patients agree is subsidization of cannabis, either through government healthcare plans (Veterans Affairs is the only government department that does) or by including coverage in health insurance plans.
"It really boils down to affordability and that problem has not been dealt with head on," said Bedrocan's Wayne.
The Canadian Medicinal Cannabis Association, a newly formed industry group which has four licensed producers on board and has hired an Ottawa lobby firm, is to meet with Health Canada this week to discuss issues such as taxation, education programs for doctors and the ban on advertising.
But affordability is the biggest issue.
"We need to have government and industry come together and find a long term solution," whether it's drug coverage for cannabis or private insurance coverage, Wayne said.
"If they're allowed to have their opiate medication and have the government pay for it, why can't they have their cannabis be paid for in some way, and why is [it] the responsibility of companies to deal with that?"
Still, Wayne is optimistic about future growth even if some patients continue to use homegrown product. That, he says, will come from both new patients and the "fringe" of patients who are currently operating outside of the Health Canada system by getting their supplies from compassion clubs. About 70 per cent of Bedrocan's customers are new patients who are not authorized to grow their own product.
"At the end of the day," he said, "the market for medicinal cannabis is a market that will continue to grow because its an effective and useful medication for a lot of patients."
Popular in the Community