Canada's federal election is less than five months away, but the political advertisement season seems to have already started.
The federal NDP and Liberal parties have released new election advertisements with very different tones.
"You work hard every day to give your family the best," says narrator Tom Mulcair, the party's federal leader. "Your government should be there to help your family make ends meet."
The ad features seemingly middle-class people doing regular middle-class things, like kneading dough, running a business, or smiling at servers for an extended period of time after receiving coffee.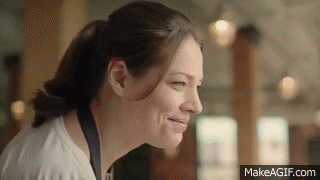 The short clip ends with Mulcair sitting in a quaint coffee shop next to a very hot cuppa.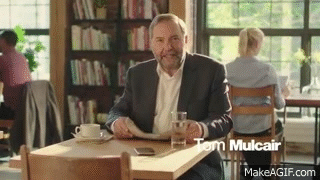 "I was raised on middle-class values and I'll work to strengthen the middle class," he says. "Together we can bring change in Ottawa. I invite you to be part of it." The Toronto Star reports that the ads will start running on television Monday.
The Liberals, meanwhile, don't feature leader Justin Trudeau in their online-only ad, which was uploaded to Facebook on Sunday. HuffPost has learned that Trudeau will appear in a TV spot expanding on the Liberals' "Fairness" plan.
The Facebook video is captioned "Secrecy, unfairness, lack of transparency, disdain for the Charter – all in a day's work for the Harper government. It's time for #fairness."
It's based "in part" on a May 8 column by the National Post's Andrew Coyne, titled "A telling 24 hours in Stephen Harper's world." In the piece, Coyne summarizes the Conservative government's "busy day" on May 7, which included — among many other things — more Mike Duffy drama and a fundraising email from Pierre Poilievre that "scaled new heights of dishonesty," as Coyne described it.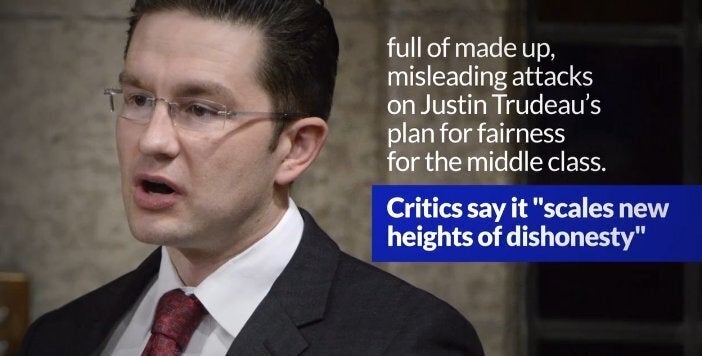 The Liberals break down that day — with a delightful tune in the background — in their text-heavy ad, which you can watch below.
The federal election is scheduled to take place on Oct. 19, and you can probably expect more of these spots until then.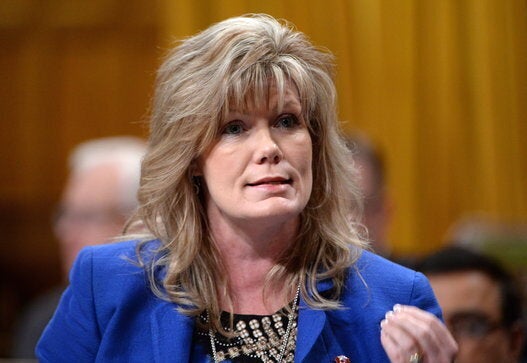 Notable MPs Who Aren't Running Again
Popular in the Community