Conservative Leader Stephen Harper says a desire to save taxpayers' money motivated his decision to call an 11-week campaign that will actually cost taxpayers millions of dollars more.
Outside Rideau Hall on Sunday, Harper said it was "essential" to start the campaign in the first week of August ahead of a vote on Oct. 19. The 78-day campaign will be the longest in more than a century and, almost certainly, the costliest in Canadian history.
"As it my intention to begin campaign-related activities and it is also the case for the other party leaders, it's important that these campaigns be funded by the parties themselves, rather than taxpayers," the Conservative leader said.
Harper told reporters that with a fixed election date in place, his rivals were already campaigning. He suggested it would not be right of him, as prime minister, to use government resources to compete.
"I feel very strongly that if we're going to begin our campaigns, if we're going to run our campaigns, those campaigns need to be conducted under the rules of the law, that the money come from the parties themselves not government resources, parliamentary resources or taxpayer resources," he said.
The call, he added, was about making sure all parties are "operating within the rules and not using taxpayers' money directly."
The explanation may seem a bit odd for a governing party that has been fanning out across the country for weeks making expensive announcements at campaign-style events. In just two days last week, Harper's MPs used government resources to make 111 announcements worth more than $1.5 billion in federal spending.
Liberals, Greens, and NDP insiders speculate that the Conservative Party's fundraising advantage is behind a strategy that hopes other parties will struggle to keep up financially as the weeks of the campaign drag on.
Elections Canada data show the Conservatives have raised more than $76 million since 2012, while the Liberals have raised about $46 million and the NDP almost $33 million.
Despite Harper's assertions of cost savings, a longer campaign means that political parties are able to spend more money at taxpayers' expense. Canadians reimburse political parties 50 per cent of their election costs. If there is an attack ad on TV, taxpayers are paying for half the cost of that ad.
Candidates are also reimbursed for 60 per cent of their expenses as soon as the writ drops. That's a lot of money that comes out of the taxpayers' purse rather than the political parties'.
Harper shot back at a question from the CBC's Terry Milewski about why voters shouldn't conclude that he's just giving himself a financial edge.
"In terms of the advantages this party has, in terms of the fact that we are a better financed political party, a better organized political party and better supported by Canadians, those advantages exist whether we call this campaign or not," he said.
In last year's Fair Elections Act, the Conservatives changed the rules to allow more money to be spent on longer campaigns — approximately $685,000 for each day beyond the basic 37-day campaign. In this 78-day campaign, for example, it means political parties — whether or not they have the money — can potentially spend about $53 million rather than the $28 million originally planned.
Candidates will also be able to spend double their original spending limits, about $200,000 rather than $100,000 in each local contest. That works well for Conservative candidates, because they have more than twice as much money in their war-chests as their closest rivals..
An analysis by The Canadian Press of riding associations across the country shows Conservatives' electoral district associations with more than $19 million in their coffers by the end of 2014, while the Liberals had about $8 million in net assets and the NDP associations more than $4.4 million.
CTV's Laurie Graham asked Harper how he could "square" a 78-day campaign that costs "at least 50 per cent more than a 37-day campaign."
Harper said he disagreed with the premise of the question and reiterated that he does not think it "appropriate at all" that campaigns be done outside the rules.
"If I started my campaign without declaring it, I think everybody here would be the first to criticize us for doing that," he said. "We are taking what is the appropriate and the right thing to do."
In calling the election early, Harper is also blunting opposition from unions and other third-party groups such as Engage Canada, which were planning expensive advertising campaigns to encourage Canadians not to vote for the Conservative Party. The Public Service Alliance of Canada, for example, is running an aggressive campaign accusing the Tories of attacking veterans, jeopardizing food safety and making the Canadian border less secure by its cuts to public services.
Third-party groups can spend unlimited amounts of money before an election call but are limited after the writ drops to about $434,000 nationally, and no more than roughly $8,677 in any one riding.
Green Party Leader Elizabeth May chided Harper's justification for the early election call. He changed the rules to allow parties to spend more money in longer writ periods, she told Green party supporters at her campaign launch in Sidney, B.C. "It's true the rules are absolutely fair," she said, mockingly. "The Green Party is equally allowed to spend $50 million in the next 11 weeks."
"What isn't right is to claim that the taxpayers' aren't subsidizing this election," May said. "It's going to cost Canadians tens of millions of dollars more because for all of those horrible attack ads that we are about to hear — we will be bludgeoned in our own homes by attack ads — and every single one of those attack ads, we are paying for half."
Harper hoped the financing rules would handicap the other parties, May said. It was a "cynical motivation," she described. "And I say to Stephen Harper, shame on you for doing that."
NDP Leader Thomas Mulcair, who launched his campaign in Gatineau, Que., spoke about the need for change and said the campaign is about priorities. "Mr. Harper's priority is spend millions of dollars on self-serving government advertising and an early election call," he said. "My priority is to invest in affordable, quality child care to help families and the economy."
Liberal Leader Justin Trudeau was on a plane to Vancouver to attend that city's pride parade.
His spokesman, Olivier Duchesneau, said taxpayers would be on the hook with a longer election call.
"It's complete nonsense that Harper is saying otherwise. A longer election will mean increased costs for Canadian taxpayers, who will be forced to shell out $2.8 million each day for every day Harper extends the election," he wrote in an email to HuffPost. "Conservatives will be eligible for a larger rebate from Elections Canada — and taxpayers. With an early election call, the Harper Conservatives stand to benefit by as much as $337,837 every day."
In an interview with the CBC, former Elections Canada boss Jean-Pierre Kingsley accused the Tories of "gaming the system" by changing the electoral financing rules to their own advantage.
In 2007, Harper passed a fixed-election law, saying it would stop future prime ministers from calling an election when it most favoured his or her party. But Kingsley said calling the writ earlier, when it favours Harper and is a net advantage to his party, betrays the spirit of that legislation.
A longer election also means Elections Canada, the body that administers federal election, will spend a lot more money running the contest.
A 37-day election costs the agency approximately $375 million. A longer writ period will mean longer leases for offices around the country, more expensive bills for telephones, equipment and furniture rentals in offices, and more money spent paying staff to answer calls from candidates and the public.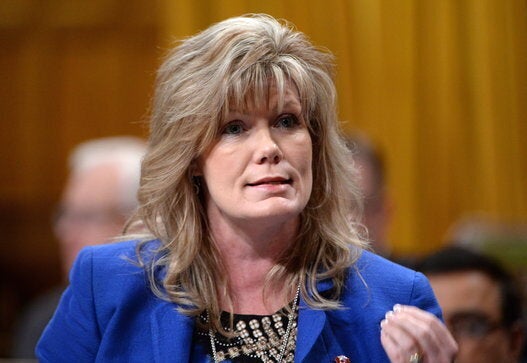 Notable MPs Who Aren't Running Again
Popular in the Community