That's the message non-profit organization The Canadian-Muslim Vote is sending Muslims across the country. They just want Muslims to get politically engaged "whether you're a Conservative or if you're a Liberal," says board member Muneeza Sheikh.
Historically, Muslim Canadian voter turnout has been significantly lower than the national average and lower than other faith-based communities, explains Sheikh.
The group approached people at mosques and at Muslim community events in the Greater Toronto Area to learn more about why Muslim Canadians vote or don't vote. They found that many who didn't vote said they don't know enough about both the voting process and Canada's political parties.
"It's not that Muslims are not aligned with Canadian values. It's not that they don't have an opinion or don't care," Sheikh said. "They didn't know how the democratic process works, and that can be a daunting task."
The non-profit is also conducting a survey about the voting habits of Muslim Canadians, which has so far been taken by about 700 people.
According to the survey, most Muslim Canadians who didn't vote in the last election said they didn't know enough about the candidates and parties running.
Muslim Canadians who did cast a vote in the previous election listed their top rationale as "civic duty", while others said it was "belief in the democratic process."
Liberals took 46 per cent of Muslim Canadians' votes, while the New Democrats gathered 38 per cent. The Conservative party trailed behind with 12 per cent support.
Canadian-Muslim Vote's survey, conducted in the past couple months, shows Liberals remain in top spot.
Liberal candidate and former MP Omar Alghabra says the Liberal party has a two-prong approach to attracting Muslim Canadian voters.
The first is outreach to the communities by leader Justin Trudeau and other candidates. The second involves the party's policies.
"It's making sure that we have policies that resonate with communities that feel that their voice is not part of the political discourse," Alghabra told The Huffington Post Canada.
He cites the niqab ban in citizenship ceremonies as an example, saying there has been "fear-mongering towards the Muslim community" from the Tories and Prime Minister Stephen Harper.
"Trudeau has been in the last few years very vocal about singling that out and condemning it, and pointing that we as Canadians need to come together instead of creating these wedge issues."
The Liberals are not the only party courting Muslim voters ahead of the Oct. 19 federal election.
While the Harper government has received backlash from the Muslim Canadian community in recent years over issues such as the niqab ban, C-51 and its unwavering support of the Israeli government, the prime minister hosted 24 Sussex's first-ever Iftar earlier this month.
"Like so many others, the followers of Islam have, overwhelmingly, come to Canada, seeking freedom, opportunity and tolerance," said Harper at the event. "This house belongs ultimately to all Canadians."
The NDP, which has been making gains in recent polls leading up to the election, isn't far behind.
Leader Thomas Mulcair has been vocally opposed to the niqab ban, and has said Muslims are being vilified in federal politics.
"I have been doing federal politics for years, and for years I have seen that Muslims are often the scapegoats in political debates. And that, I find it heartbreaking," said Mulcair earlier this year.
Alghabra says he's noticed a disenchantment of sorts in the political process, not just in the Muslim population, but in many immigrant communities.
"It has a lot to do with the fact that people have not figured out the system, people have not come with traditions of democratic participation," says Alghabra.
While there is no overnight solution, Alghabra suggests education is key.
"It takes time, it takes education, it takes awareness, and it takes example."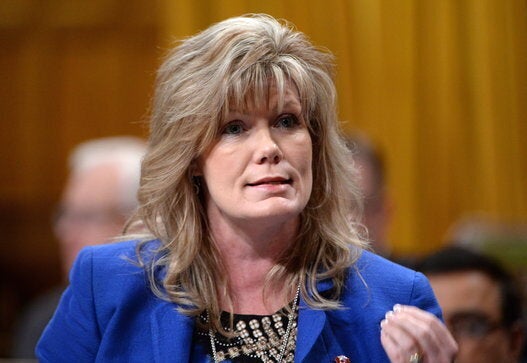 Notable MPs Who Aren't Running Again