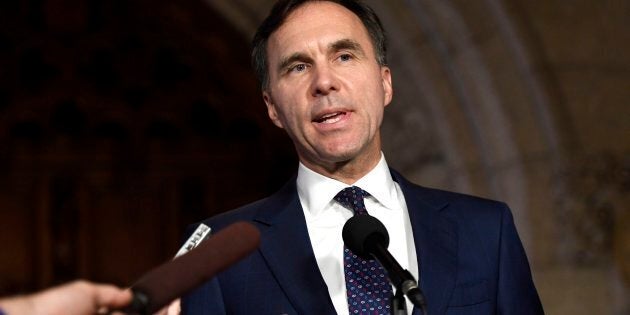 OTTAWA — The federal ethics watchdog has never proactively checked whether public office holders with potential conflicts of interests are actually recusing themselves from decisions that could place them in an actual conflict, HuffPost Canada has learned.
In her 10 years in office, Mary Dawson, the House of Commons' conflict of interest and ethics commissioner, has only once investigated whether an MP failed to do so because of a conflict — and that was after a complaint was lodged by another MP, her spokesperson told HuffPost.
"You asked whether the Commissioner has investigated a member for not recusing himself or herself formally (by filling a recusal) or informally (by not showing up to votes or debates) because of a conflict," Margot Booth, the communications and outreach manager for Dawson's office wrote in an email to HuffPost. "The Commissioner has undertaken one inquiry in relation to a failure to recuse, the Thibault Inquiry in 2008."
Dawson has never investigated a cabinet minister.
Watch: New Democrats bash Morneau:
On Thursday, she announced she will "follow up" with Finance Minister Bill Morneau over his apparent conflict of interest regarding Bill C-27, a pension bill that appears to benefit his family's company, Morneau Shepell — whose stock Morneau still holds. The finance minister pledged last week to place his approximately one million shares in a blind trust in preparation for divesting them through an arm's-length process.
He suggested there was "substantial evidence" that Morneau was profiting from decisions he was making in cabinet, such as sponsoring Bill C-27, a bill that permits the establishment of target benefit plans.
'
The appearance of conflict of interest is worrisome. It's shocking'
Cullen noted that prior to entering politics, when Morneau headed Morneau Shepell, the company lobbied for the use of the plans. In 2014 briefing note, the company claims credit for a target benefit pension plan framework that the federal finance department — under the previous Conservative government — proposed, noting that it closely resembled the shared risk plans Morneau Shepell had designed for the New Brunswick government.
"The appearance of conflict of interest is worrisome. It's shocking," Cullen said.
Morneau confirmed last week, during an interview on CBC Radio's The House, that he never recused himself from decisions regarding Bill C-27.
He told reporters that he twice recused himself from meetings but doesn't know what was discussed at the meetings or why he was asked to step out. (He also failed to register those recusals, as the law stipulates.)
Morneau has a conflict of interest screen that prevents him from engaging in very specific discussions that deal with Morneau Shepell, but not the pension administration sector writ large.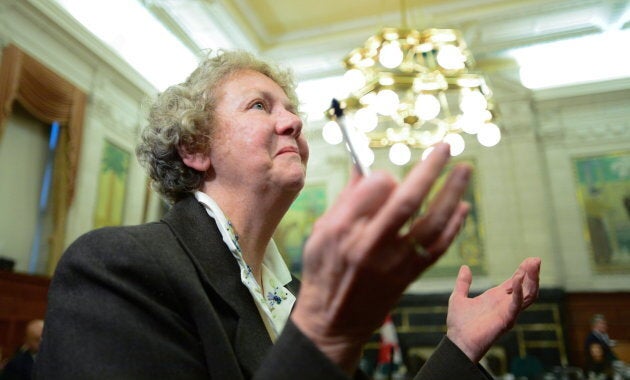 Dawson didn't clearly say Thursday that she would launch an examination, as the Conflict of Interest Act stipulates. She wrote to Cullen saying that his letter left her "with concerns in relation to Mr. Morneau's involvement with Bill C-27.
"Consequently, I will follow up with Mr. Morneau and will inform you of the outcome in due course."
The only time Dawson has ever investigated a member of Parliament over a failure to withdraw from consideration of an issue because of a conflict was in 2008.
Back then, Conservative MP David Tilson had complained to Dawson's office that his colleague, Liberal MP Robert Thibault, should have recused himself from a committee review of the former prime minister Brian Mulroney's Airbus settlement because Mulroney was suing him for libel.
Dawson concluded that Thibault did have a private interest that he had failed to disclose and that he had contravened the Conflict of Interest Code for members of the House of Commons.
Conflict of Interest Act has plenty of loopholes
MPs later amended the code so that there could be an exception for someone in Thibault's position — that members who are party to a legal action are not considered to be furthering their own private interests when they take part in a debate on the same matter.
The Conflict of Interest Act, which governs cabinet ministers, states that members shall recuse themselves from any discussion, decision, debate or vote on any matter in respect of which they may be in a conflict of interest.
The code stipulates that MPs must disclose orally or in writing their private interest and register it with the clerk of the House. And MPs shouldn't vote or participate in matters on which they have a private interest.
The definition of a conflict, however, is quite broad, allowing any general discussion on a topic matter — pensions, for example — to be considered "general application" and therefore not a conflict.
The House of Commons has not amended the Conflict of Interest Act to close many key loopholes. Liberal MPs rejected an effort to do so — and to also condemn Morneau's actions — when they defeated an NDP motion Tuesday.
Popular in the Community