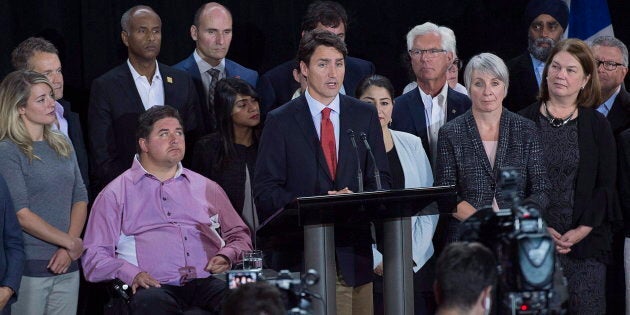 OTTAWA — Opposition critics say a new federal website designed to track 364 government commitments is a "propaganda tool" that risks misleading Canadians about the Liberals' actual accomplishments.
Tuesday, the Privy Council Office — the department that supports Prime Minister Justin Trudeau's office — announced the launch of canada.ca/results, a portal designed to showcase the status of tasks Trudeau gave cabinet ministers in their mandate letters.
The goal is to be "open and transparent," a senior bureaucrat said.
But NDP and Conservative critics suggest people should take its findings with a grain of salt.
The new tool allows the public, journalists, and stakeholders to track whether specific pledges have been met, are on the way to being met, are underway but experiencing some challenges, or have been completely abandoned.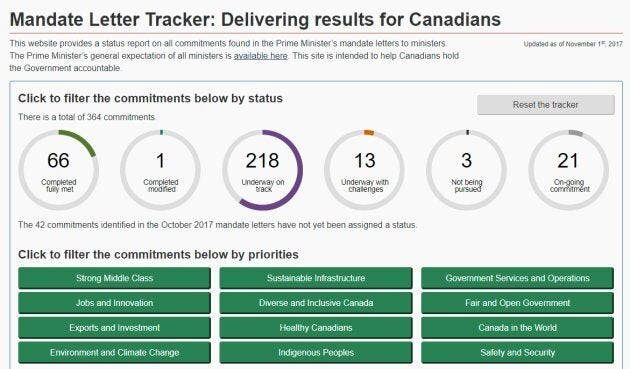 "There is some stuff in here that already raises some red flags," said NDP Treasury Board critic Daniel Blaikie.
The Liberals' pledge to balance the budget by 2019-2020, for example, is listed on the government website as "underway - with challenges." None of the Finance department's projects show a balanced budget for the next several years. Spending commitments the Liberals made suggest the budget won't be balanced for several decades, and Finance Minister Bill Morneau refused last week to give a date for returning the books back to black.
Watch: Conservative MP asks Trudeau if he'll balance budget 'when hell freezes over'
The government justifies the website's categorization for the balanced budget pledge by saying it plans to "balance the budget over the long-term and continue to reduce the debt-to-GDP ratio."
The decision of how to categorize a specific promise ultimately rests with the Prime Minister's Office, not the public servants, the senior bureaucrat, speaking during a background briefing, confirmed.
The Liberals, for example, list as "completed — fully met" a commitment to "work with Parliamentarians to reform question period so that all ministers, including the Prime Minister, are held to greater account."
While Trudeau took it upon himself to answer all MPs' questions on Wednesdays, it may be difficult to conclude when watching the daily exchanges that the prime minister and his cabinet are being held to greater account than former prime minister Stephen Harper and his cabinet.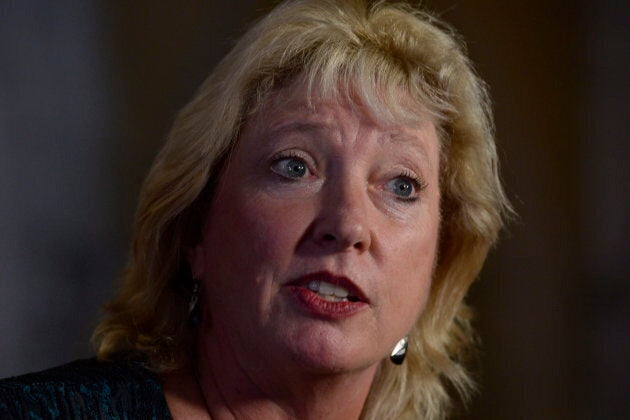 "There are no answers being given," said Conservative health critic Marilyn Gladu. "We've seen blatant lies, especially with respect to the ethics commissioner... Based on what they have been doing, I think this [website] will be spin-doctoring."
The Liberal government's efforts to ram through question period reforms — including eliminating the Friday session — was met with vehement opposition this spring, leading to nearly round-the-clock filibusters in committee until the Grits decided to abandon their plan.
On Tuesday, the government stood firm on its characterization of its efforts as increasing accountability. Government House Leader Bardish Chagger's spokeswoman Sabrina Atwal noted that Trudeau "adopted the practice of taking all questions during Wednesday sittings, as his schedule permits" and that, when invited, cabinet ministers also participated in the Senate's version of question period.
There are no answers being given.Marilyn Gladu
"These changed (sic) improve the direct level of accountability for all Ministers, including the Prime Minister to Parliamentarians," Atwal wrote in an email.
Another Liberal pledge to increase transparency by bringing all ministers' offices and the PMO under the Access to Information regime is listed on the website as "underway - on track."
The Grits actually failed to include this change when they tabled a legislation to reform the Access to Information system. The bill is so bad, Information Commissioner Suzanne Legault suggested, it is a step backwards and makes government operations more opaque.
"That was a pretty clear promise from Justin Trudeau to have the act apply to ministers' offices and the PMO and that is not happening but where is that represented on the site?" asked Blaikie.
The Manitoba NDP MP suggested the government is already equivocating between mandate letter promises and election pledges though they "are not the same thing." A campaign pledge to return door-to-door mail delivery, for example, is listed in the Public Services minister's mandate letter as a commitment to undertake a review of Canada Post and ensure high quality service at a reasonable price. The mandate letter tracker lists that commitment as "underway - on track."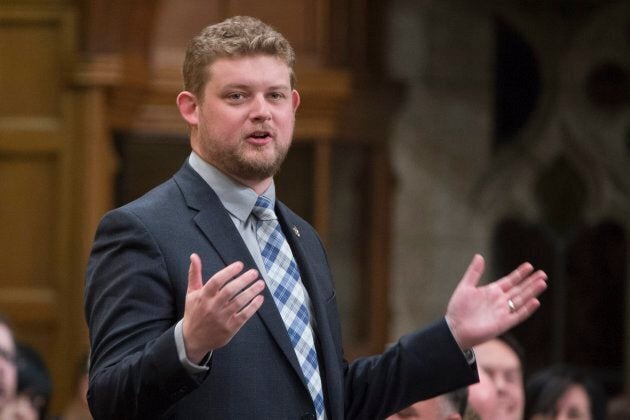 "People are going to largely, and should, judge the governing party based on its election promises not what the prime minister put in the mandate letter after the election," said Blaikie.
While it's useful for businesses to track results in order to improve on their outcomes, Gladu said, if it's used as a propaganda tool it will only be a waste of money.
"There are risks that Canadians who are not paying close attention may be fooled, and that's not right."
The mandate letter tracker suggests that of the 364 commitments identified, 66 have been fully met, one — the pledge to bring 25,000 Syrian refugees by the end of 2015 — was completed but modified (it took a few months longer), 218 are underway and 13 are experiencing some challenges.
The promise to reform the electoral system;
A pledge to provide a 12-month break on employment insurance premiums for firms that hire young workers into permanent jobs;
And one to remove all GST on new capital investments in affordable rental housing.
Sixty-three other commitments are either listed as ongoing or have not yet been assigned a status.
An official said the website will "evolve over time" and will be updated about every two to three weeks.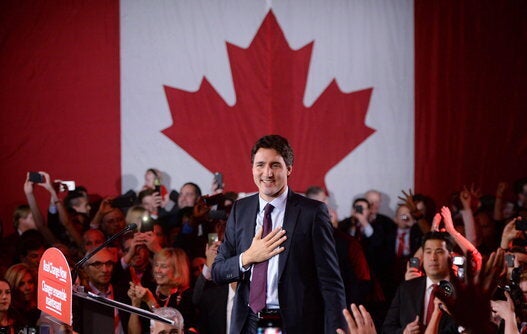 Trudeau Government's Broken Promises (So Far)
Popular in the Community