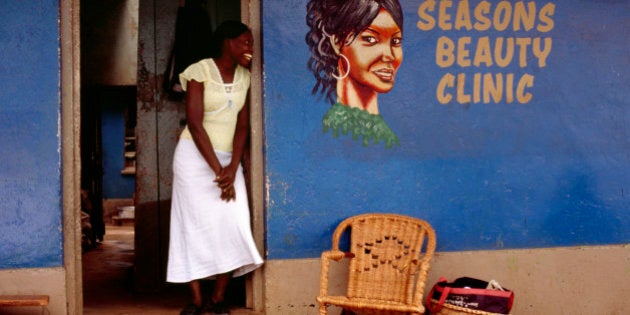 Over the next decade, more than one-billion women will join the work force. This is great news for GDP, which will increase significantly as a result; according to research, France will grow by seven per cent, India by 45 per cent and Egypt by 56 per cent merely as a result of increased gender-inclusivity. But given the challenges facing labour markets around the world, where will these jobs come from?
The International Labor Organization estimates that 201.8-million people were unemployed last year; the only jobs that many people had, were the ones they created for themselves. Entrepreneurship has moved from something for a few 'risk-takers', to a legitimate path for women and men. The Global Entrepreneurship Monitor reported that total early-stage entrepreneurial activity rose 25 per cent among 16 developing countries, and 22 per cent in mature economies, between 2010 and 2011 alone.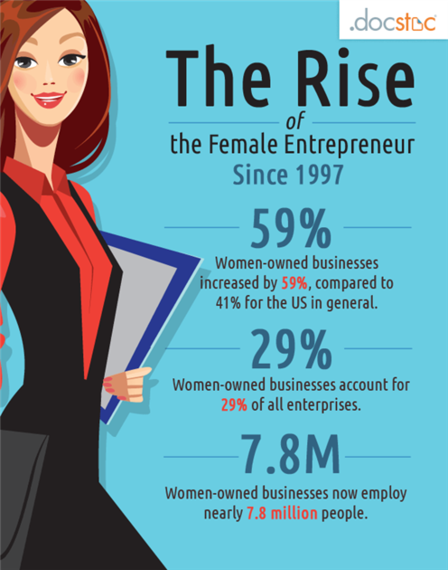 So why is entrepreneurship well suited to women and therefore key to global development?
First, research suggests that generally, while men create businesses with the aim of making money, female entrepreneurs create businesses to meet community or societal needs. "Women typically will talk about how and why the business got started; men about how big the business will grow," observes executive coach, Cathy Kaprino, in Forbes.
Second, entrepreneurs are able to adapt their schedules more easily than those who are engaged in more traditional work arrangements. In practical terms, this mean accommodating family life, allowing women to serve not only as providers, nurturers, educators, and decision-makers, but also as role-models for future generations. Growing up in an entrepreneurial environment, with an entrepreneurial role-model, influences the creativity, confidence, and ambitions of the next generation, and research shows that increased parental presence in a child's upbringing results in better performance at school.
According to the Centre of Women's Business Research, "If U.S.-based women-owned businesses were their own country, they would have the fifth largest GDP in the world," with an economic impact just under $3 trillion. Research by the non-profit organization Catalyst, shows that companies, and indeed whole industries with the greatest number of women in executive positions, perform better financially.
So this year in Australia, the G(irls)20 delegates called upon our G20 leaders to close the gender-gap in entrepreneurship by demanding increased access to finance for women, and reduced bureaucracy for opening and developing businesses. Most importantly, closing the gap necessitates education systems that nurture an entrepreneurial spirit in young girls, building them up to have confidence, think innovatively, and take risks!
Female entrepreneurship has a unique contribution to make towards both economic and social development. We also know that women spend 90 per cent of their earnings on the health and education of their families and communities. By contributing to household finances and community development, women earn more than a living; they earn authority and respect from their communities and most significantly within their own homes, on issues such as family planning and preventing child marriages for their daughters. The stakes are high indeed, and we all have a part to play in encouraging, mentoring, and collaborating with the next generation of female entrepreneurs.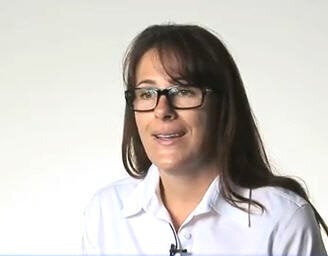 Top 30 Female Entrepreneurs In Canada