International Women's Day may have come and gone, but that doesn't mean you have to stop recognizing your fellow ladies and fighting for your rights. To keep the girl power going, we've rounded up five feminist podcasts you should listen to right now. These will definitely leave you feeling empowered.
Phoebe Robinson ("Broad City") and Jessica Williams ("The Daily Show") aren't just comedians — they're feminist queens. In their weekly podcast, the besties tackle everything from sex, romance and living in New York to race, culture and current events. Not only are their rants inspiring, but they're freaking hilarious!
Additionally, "2 Dope Queens" often features kickass guests, including Danielle Brooks from "Orange is the New Black" and the girl group Pussy Riot.
Last year, Robinson told WNYC that the podcast was important because of their female voices and perspectives. "I just think society conditions people to ignore anything that's not the straight white male experience," she said. "It's not that hard to put a microphone in front of a gay man and ask his opinion on something. It's not that hard to talk to a trans person. It's not that hard to talk to a lady comedian."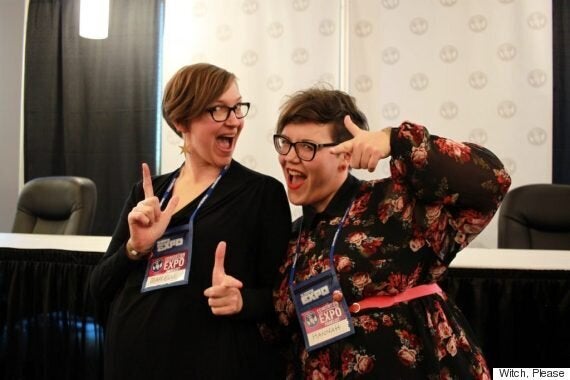 If you're a "Harry Potter" fan, then "Witch, Please" is required listening. Hosts Marcelle and Hannah are "lady-scholars" from Edmonton and Vancouver, respectively, who love to discuss all things HP – the books and the movies. The only thing that makes this podcast even better is that in each episode, the two friends give their own feminist take on the wizarding world.
"Guys We Fucked" is exactly what it sounds like. Hosts Corinne Fisher and Krystyna Hutchinson regularly interview the men they've slept with and tackle all topics of sex, including taboos, in a positive, no judgement kind of way.
The comedy duo also proudly describes their podcast as "anti slut-shaming." In a 2014 interview with The Huffington Post, Hutchinson explained, "I've noticed that a lot of my girlfriends feel ashamed about what they do sexually. We wanted to make women feel more comfortable, and for men to feel more comfortable and to hear what we talk about."
Besides having conversations with guys they've slept with, the duo also interviews celebrities and people in the sex industry. One standout interviewee is slut-shaming activist, Amber Rose.
In this day and age, raising a daughter can be tough, but raising a transgender daughter is even tougher. "How To Be A Girl" is a podcast hosted by a single mom – who goes by the pseudonym Marlo Mack – and her eight-year-old trans daughter, who is sometimes featured on the show. The podcast is an "attempt to sort out just what it means to be a girl," her website reads.
"Popaganda" is Bitch Media's self-proclaimed feminist podcast. In the hour-long episodes, the show "digs deep on movies, books, TV, and media." The best part about this podcast is that it's relevant and insightful, touching on all sorts of hot topics such as workplace patriarchy, raising feminist kids and body positivity.
Bitch Media also has a companion podcast called "Backtalk," which is described as a "snappy conversation between two Bitch editors about the week's pop culture." Previous topics include sexism at Uber and the controversy over Vogue's use of yellowface.
If you want to be an informed feminist, this podcast is for you.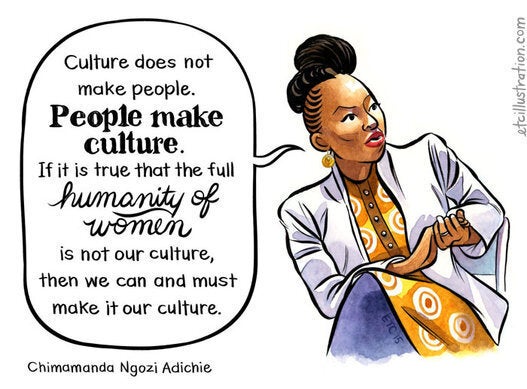 10 women on why feminism still matters
Popular in the Community