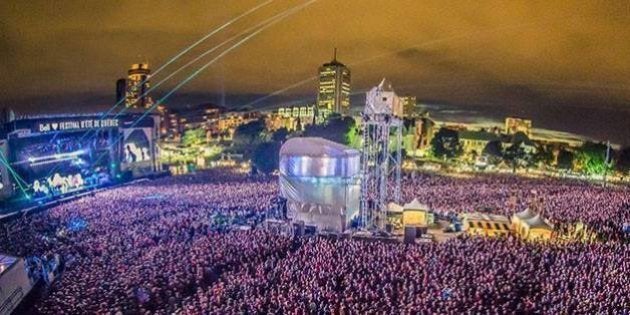 Canada's music festival landscape has been recently highlighted by Montreal's Osheaga, the up-and-coming Tronto Urban Roots Festival and, barring any more snags, British Columbia's Pemberton Music Festival. The trio complements cornerstones such as Toronto's North By Northeast, Canadian Music Week, the handful of summer folk festivals the Prairies offer, Ottawa's Bluesfest, Halifax Pop Explosion and Festival International de Jazz de Montreal.
Yet for nearly half a century one festival has appeased its clientele by maintaining a high level of A-list acts from home and abroad. This year alone saw Billy Joel, The Killers, Lady Gaga and Bryan Adams. And with 130,000 festival passes priced between $68 and $78 for 2014's edition, Festival d'ete de Quebec often has fans looking at the top and bottom of advertising posters in disbelief. The same $78 would still leave you needing $25 to get a single lower bowl ticket at Lady Gaga's Aug. 9 show in Vancouver.
In short it remains the hidden jewel in Canada's concert festival crown despite being one of the oldest. A festival where the financial expectations, though certainly not ignored, appear secondary to the one's experience entering the gates or clubs.
Article continues after slideshow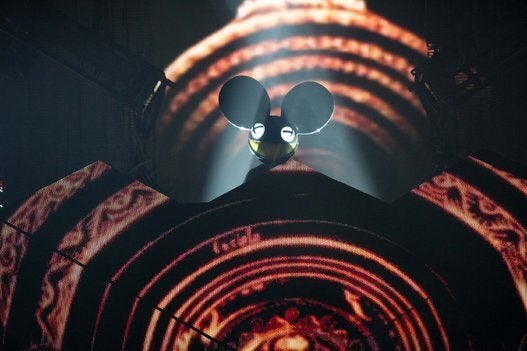 Toutes nos photos du FEQ 2014
"We have to make a little bit of profit to put the money (into the organization) year after year, but we at least want to balance the budget," Daniel Gelinas, the festival's general manager, told Billboard earlier this month. "That's why we can offer for the public a lower price for the best quality. It's kind of a hallmark slogan."
It has far more going for it than just the price for those running the non-profit organization. The massive, majestic Plains of Abraham enable anywhere from 50,000 up to an estimated 100,000 (as Gelinas told Billboard) to enjoy main stage acts.
As well this reporter's ears hadn't heard such idyllic sound quality on an outdoor stage as during the trio of main stage shows (Deadmau5, Queens Of The Stone Age and Billy Joel) witnessed last week. This is thanks to its state-of-the-art stage. As reported last year the "HI-Roof" stage constructed by the province's Unisson Structures was in response to recent stage disasters and fiascoes in Ottawa and at Toronto's Downsview Park in 2012, the latter killing Radiohead's drum technician Scott Johnson. On top of the impressive stats (224 feet wide, 86 feet high, 109 feet deep) is the fact it can withstand 120 km/hr winds.
Aside from the indoor and outdoor venues, the "laissez-faire" ideology of the local residents clearly leaves it mark on the festival. Whereas some festivals see concessions as integral money makers, Festival d'ete de Quebec enables people to bring in their own food or grub often purchased from one of the Grande Allee eateries minutes away. Meanwhile, the daily schedules often leave fans far from exhaustion. Most gigs start in the early evening, thus avoiding a 10-hour or 12-hour stretch in sweltering heat many festival goers elsewhere have grown accustomed to.
That's not to say everything is perfect. One need appears to be a venue capable of holding about 15,000 to 20,000 as the second biggest stage holds between 5,000 to 6,000. This obviously is problematic for organizers and some acts who fall through the cracks: too popular for a smaller stage yet without any stadium-sized clout.
A solution might be coming soon with a new hockey arena near the grounds of the old Pepsi Colisee, former home to the NHL's Quebec Nordiques until they left for Colorado in 1995. The new arena is being built to lure another NHL team and is slated to be ready in 2015. It's seems like a logical answer to organizers and arena owners needing to put bums in seats in the summer months.
Festival d'ete de Quebec could conceivably expand beyond this year's 300 concerts and jam more artists into its 11 days and nights. It would probably come at a cost to its reputation and its core audience, losing that je ne sais quoi which is best experienced than described.
If the festival leaves a strong impression on returning fans and newcomers to it, it also leaves a mark on some artists. Daniel Lanois told Huffington Post this year's edition deeply touched him.
"I'm on the 21st floor of the hotel this time and I got to see a part of Quebec from a whole other point of view," Lanois said. "I can see the mountains and I'm really touched by the geography of this beautiful locale. I'm feeling some kind of ancestral pull that I haven't felt in Toronto or even Ottawa or even Montreal, but here especially. My family goes back many, many generations in Canada so I have a reason to believe some of them grew up around these parts."
"It's resonating with me more this time than it was before. This morning I woke up early to exercise and as I looked out I thought, 'Maybe I should live here. Give it a few months so I'm not just a visitor. Dig in a little bit and see what comes out musically, a bit of composition.'"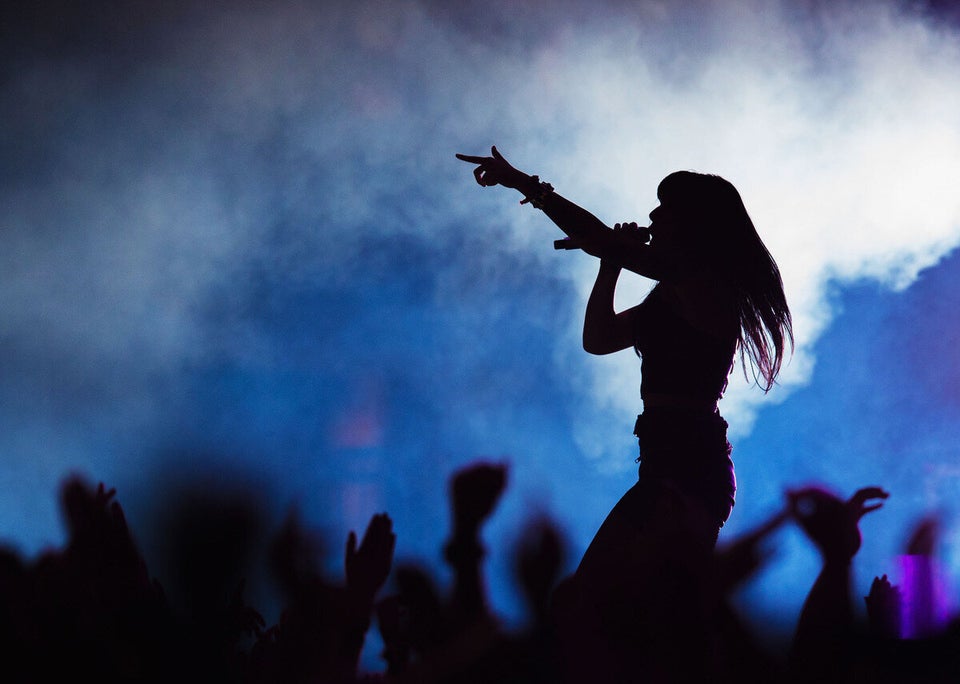 Summer Music Festival Guide 2014
Popular in the Community