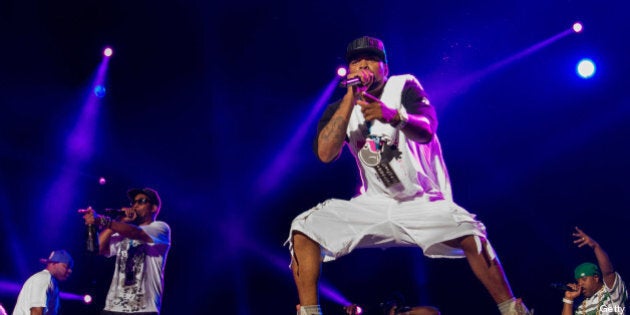 File this under "things you won't see at most music festivals": a white rapper from the East Coast performing a song called "Oh…Canada," in the heart of La Francophonie, on the site of the military battle where the country fell to the British in 1759, and near the same spot that Canada's actual national anthem was first sung back in 1880.
Welcome to Festival d'Éte, Quebec City's annual multi-lingual, multi-genremusic extravaganza.
Unbeknownst to most everyone outside of the province of Quebec, the summer festival has been going for more than 40 years, and boasts, on the historic Plains of Abraham, the biggest outdoor stage in the country. The 46th edition kicked off July 4 and by the time Stevie Wonder closes the festival this Friday night it will have presented more than 1,000 acts – English and French, local and international, playing practically everything: hip-hop, metal, reggae, pop, jazz, EDM, indie rock, and beyond. At just $76, the festival pass must be the best deal in the land, even if you can only make it there for a few of its 11 nights.
Here then, some highlights from the opening weekend after the slideshow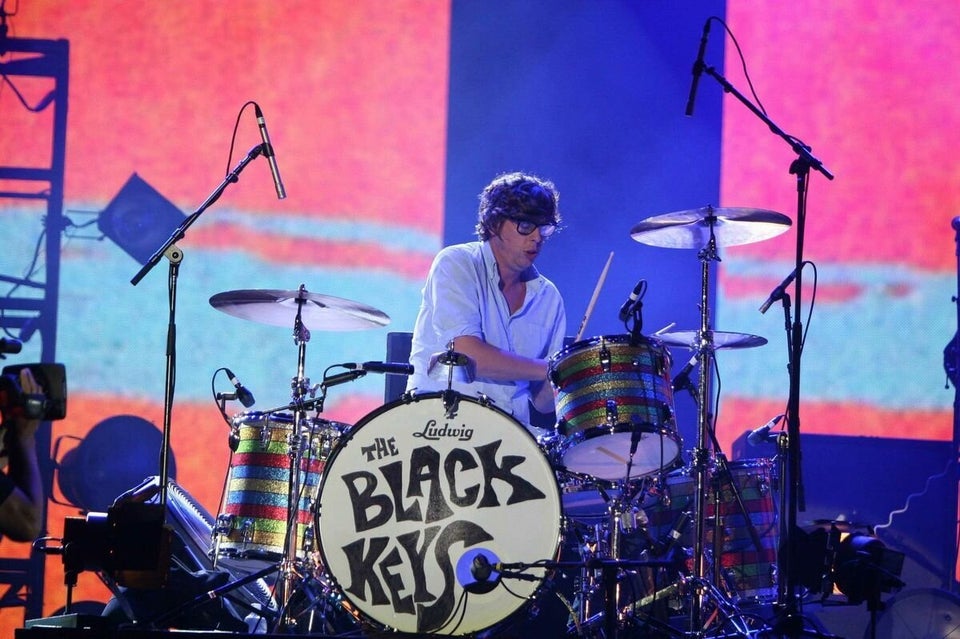 <HH--236SLIDEEXPAND--306885--HH>
Classified opened the main stage Friday night, holding his own in front of 40,000 pumped-up hip-hop fans awaiting Wiz Khalifa and Wu-Tang Clan. The rapper from Nova Scotia showed why he has risen to become one of Canada's most popular artists in any genre, with crowd-pleasers like his radio hit "Inner Ninja" and a medley of songs about getting high.
Wu-Tang Clan brought the ruckus. Celebrating their 20th anniversary, the hip-hop pioneers already had the crowd onside before entering the stage with a series of "Je m'appelle" introductions in passable French. (Thought that certainly didn't hurt.) The NYC MCs may or may not all get along behind-the-scenes but onstage they were all synchronicity and skill, spitting with precision and the occasional pause for showering the crowd with champagne.
Backstage after the set, when asked by the press about rumours the crew's upcoming album, "A Better Tomorrow," may be its last, U-God shot back "There is no last Wu-Tang album. Wu-Tang is forever." Indeed.
Shooter girls plied the festival grounds, Jack Daniels held aloft, while roaming boys hustled cans of Molson Dry out of cardboard beer cases customized with duct tape, glow sticks, bike horns and assorted oddities. It's enough to make grown visitors from Ontario – where liquor laws pen drinkers into overcrowded licensed areas at festivals – cry.
Coeur de Pirate, aka Quebecois chanteuse Beatrice Martin, attracted so many to the second stage on Saturday night it reached capacity an hour before her set. (A giant video screen is thoughtfully set up nearby for overflow viewing.) Performing with a full band, the singer-pianist was nevertheless the centre of attention for the hour-long love-in, a delightful, confident, theatrical performer with cute-as-a-button songs to match. In a word: parfait.
The Black Keys had to work hard to get the mainstage masses moving on Saturday night. And guitarist Dan Auerbach and drummer Patrick Carney (packing a glamtastic, rainbow-striped kit) don't exactly do much talking or showboating or clichéd interactions.
But the duo had the hit songs, well-oiled from touring, to win over the crowd. By the time they popped out "Lonely Boy" everyone not crowd surfing up front was gleefully singing along. As one young woman said to her friend on the way out: "You love rock! This was your night!"