Festival season is just around the corner, and we're gearing up for the musical extravaganzas taking place around the world this summer.
And while we love hearing our favourite bands and artists performs, it's the festival fashion that gets us really excited. After all, where else can we channel our inner boho princess or flower child?
But rather than go for the typical flower crown, heart sunglasses and maxi dress this season, we're looking to switch up our festival style. After all, denim cutoffs and layered necklaces can only take us so far, and we really don't want to be wearing the same things we did last year.
"It's all about a single statement piece this year," Jed Paulson, Free People's Global Director of Marketing and eCommerce, told HuffPost Canada Style. "It's not about the basic maxi with the flower crowns...it's more about an eye-popping piece that will get you noticed."
So which festival fashion trends should we be ditching, and which ones should we be adopting? Check them out below: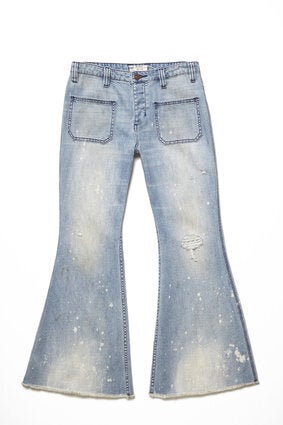 Music Festival Style