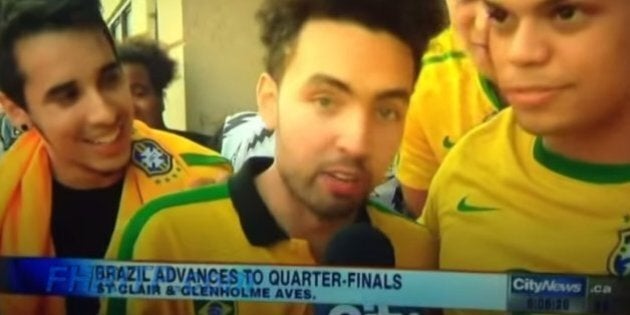 Female CBC reporters are outraged by recent incidents of men yelling an obscene phrase at them on camera.
Three journalists at the broadcaster have gone public with their anger after men reportedly yelled "Fuck her right in the pussy" during the women's on-air spots.
CBC Montreal reporter Morgan Dunlop was yelled at while she was covering a protest in downtown Montreal. She writes on CBC.ca that she had initially found videos of the prank funny, until "it started happening to reporters I know – talented, bright, hard-working women who deal with pervasive sexism every day, and that's without a stranger yelling obscenities at them while they work."
"The phrase is abusive. Maybe it has been shouted at men as well, but the wording clearly targets and objectifies women," Dunlop says.
Tanya Birkbeck, who was a victim of the prank three times in one day, writes that it made her feel "totally exposed" and "violated."
One CP24 viewer filmed an example last week while a female reporter was covering a Toronto Maple Leafs game. The journalist was interviewing a group of teenage boys about the game when one of them yelled the lewd quote into her microphone.
The recent incidents come at time of increased awareness and coverage in Canadian media of sexual assault and violence against women. Former radio host Jian Ghomeshi was charged Wednesday with four counts of sexual assault and one count of overcoming resistance by choking. This week also marked the International Day for the Elimination Of Violence Against Women and the start of the White Ribbon (men against violence against women) campaign in Canada.
"More than half a century after the first International Day for the Elimination of Violence Against Women, the last thing we should be talking about is the 'Fuck her right in the Pussy' trend, but here we are," O'Neill-Yates says in her blog.
"I can't help but ask, what kind of man behaves this way? Would this guy have found this kind of abuse so hilarious if it were HIS sister, mother, daughter, niece, girlfriend?"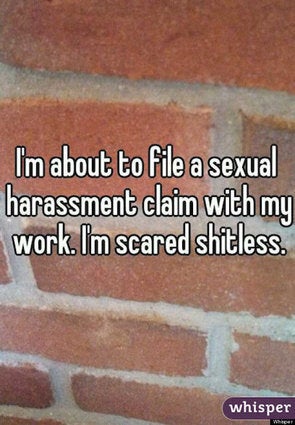 Women Who Reported Sexual Harassment