 Last year, as the craze surrounding Fifty Shades of Grey grew, with more and more stories about it appearing in media and as its cover became ubiquitous in book store displays, I tried reading it. Not because I had any high hopes that Twilight fan-fiction dressed up in kinky trappings was going to be the next great literary novel, or necessarily even good erotica, but because all of the attention it was bringing to kink — to BDSM.
BDSM is a multi-purpose acronym: Bondage and Discipline, Domination and Submission, and (consensual) Sadomasochism or S&M.
One of the kink community's more unfortunate fetishes seems to be for initialisms and acronyms: SS&C stands for Safe, Sane and Consensual; RACK is for Risk Aware Consensual Kink. CBT is, well, really you'll probably want to go out to a party or two before you hear about that one.
But back to Fifty Shades of Cliché. I tried to set aside any preconceptions and dove in. I made it less than halfway through. OK, actually a little more than halfway towards being halfway through. Don't get me wrong, I've got a masochistic streak myself — hell, I've been known to hang from flesh hooks for fun! But this... some things are just too painful to do to yourself.
And that might have been the last attention I paid to the subject were it not for the Taboo Sex Show happening this weekend at the Vancouver Trade and Convention Centre.
Many from the local kink community, including me, will be there to spread the word about responsible BDSM and the various events happening here in Vancouver which promote it. We'll be there teaching seminars, handing out flyers and other information, and answering the countless questions we'll be asked over the course of the four days of a show that will see tens of thousands pass through its doors.
Normally you can never anticipate the questions you'll be asked in the dungeon, other than the obvious "does it hurt?" ("Yes," would be the smart ass answer, "that's the point.")
This year the show management has let us know that at their events in other cities they've already heard the questions that will be asked this year. Questions asked by more people than ever, as those who used to mill about at the doorway to the dungeon but wouldn't come in, and those who passed it by entirely with a bemused or scoffing look, will now make a beeline to the folks they previously deemed untouchable
And those questions, those many, many new questions, will mostly be variations on just one: "Is it just like in Fifty Shades of Grey?"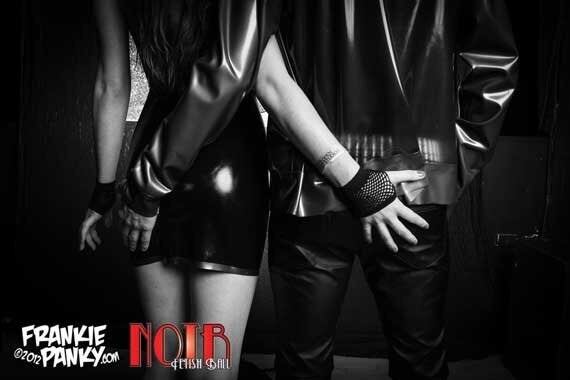 He's also a man with a masochistic streak sufficient to read not just Fifty Shades itself but the whole trilogy.
So does Fifty Shades get better the further in you read? Did I give up on it too soon because further in it does actually paint an accurate picture of BDSM? Not according to Tupper.
"EL James makes vague gestures towards consent and negotiation and safewords and safety, but when she describes the negotiation process, Christian shamelessly manipulates it, when he isn't ignoring it entirely," he said. "It's an example of knowing just enough to sound like you know what you're talking about."
Knowing just enough to sound like you know what you're talking about. Well, we've all met people like that. If it's someone over-representing his knowledge of flying and he's never actually piloted a plane it's only going to be dangerous if you decide to fly in a Cessna with him.
In the same way, if he's intimating an intricate knowledge of the risky practices of breath control play and you end up in the bedroom with him things might not turn out so well if he actually doesn't have a clue what he's doing.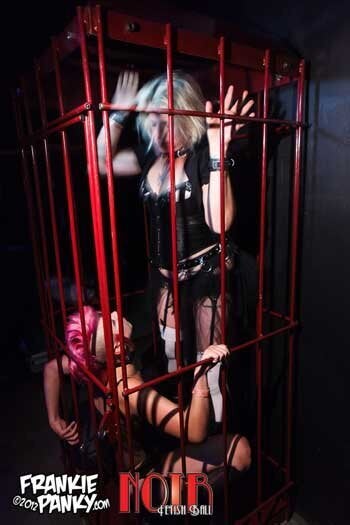 Tupper worries that those reading Fifty Shades might actually have an idea of what BDSM looks like, and how they might set about exploring it, when they actually don't.
"I think any person entering the BDSM community, or even just adding kink to an existing vanilla ("normal") relationship, with these books as their only guide, will be woefully unprepared and possibly in danger. Even more so than if their only exposure were Story of O or The Claiming of Sleeping Beauty; at least those books make no pretense of having any connection to real world BDSM."
Indeed, that's the worry of those who promote and teach about kink: those reading Fifty Shades will then dive into recreating the relationships within it. Relationships that if they were taking place in real life wouldn't be viewed as kinky, fun and romantic, but as abusive, emotionally if not physically.
Fortunately there are those more than willing to correct the inaccuracies in the book for those looking to discover the real world of BDSM.
At the Taboo Sex Show you'll find many of the players in Vancouver's alt-sex scene represented, and in particular its BDSM community will be there in the dungeon to help bring kink out of the shade and into the light.
Metro Vancouver Kink, which has spearheaded this year's dungeon, and which presents Vancouver's largest kink conference, Westcoast Bound, in just a few weeks' time will be there. Sin City Fetish Night and NOIR Fetish Ball will also be there, promoting not just our events but our lifestyle. We'll be there with countless volunteers to answer your questions, the ones borne of your desires or from what others have told you, and even, yes, those borne of Fifty Shades of Grey.
"My hope is that the Fifty Shades fan who wants to explore kink will not stop there, and will learn more," says Tupper.
If they do, this weekend will certainly be a good place to start.
Reive Doig is a partner in the NOIR Fetish Ball, one of the events mentioned in this story.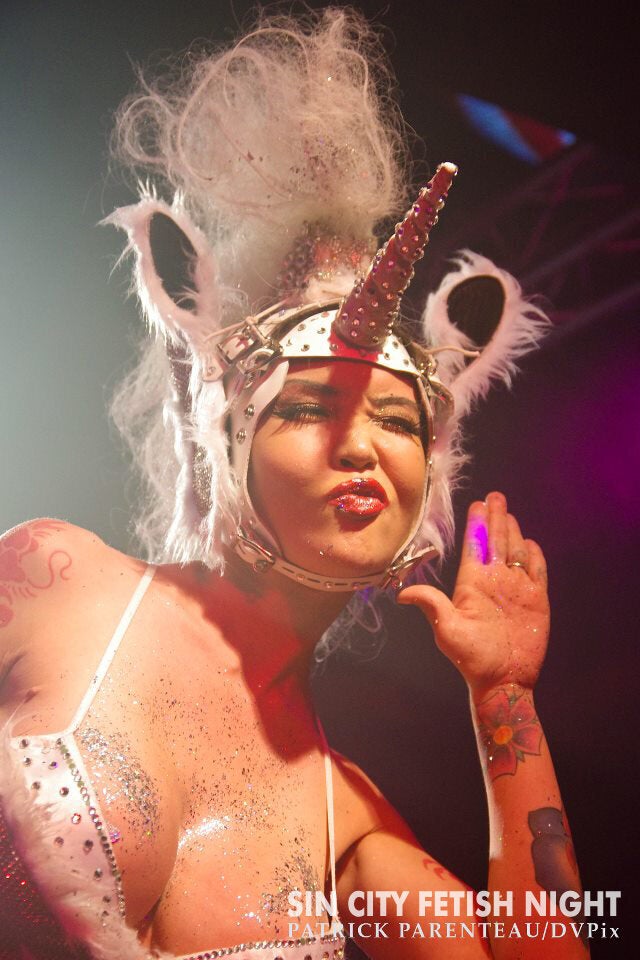 Vancouver Alt Sex Events 2013