Oscar-winner Marcia Gay Harden shared several Twitter photos of her fellow cast members celebrating actor Luke Grimes' 30th birthday on Monday night at a Yaletown restaurant.
Harden suggests in a Tweet that the cast toasted Grimes, who plays Christian Grey's adopted brother Elliot, with plenty of peach schnapps during dinner — which may have added to the difficulty of spelling Cioppino's.
Harden, who plays Christian Grey's mother in the film, cozied up with actors Rita Ora and Max Martini, as well as author E.L. James. But the two leads, Jamie Dornan and Dakota Johnson, appear to have missed the cast dinner.
If Harden can blame Twitter fingers for her own typos, she was quick to call out a big oops from the set, when somebody didn't check their own spelling.
Vancouver appears to be a comfortable home away from home for the 'Fifty Shades' cast. Rita Ora's Instagram feed shows her enjoying Stanley Park and the Vancouver Aquarium in her off-time.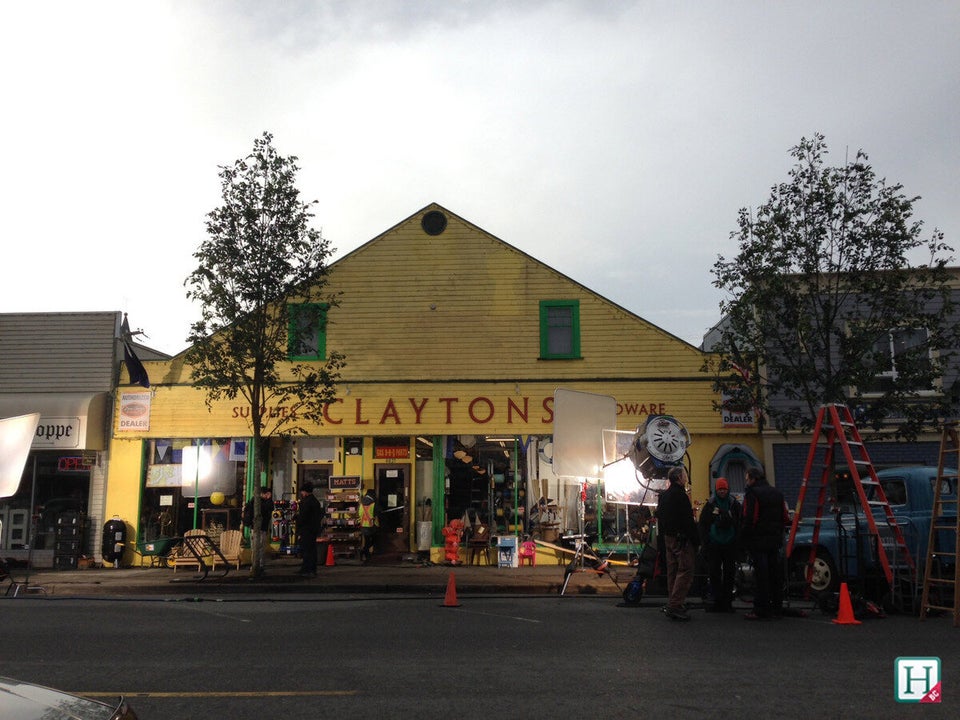 'Fifty Shades Of Grey' Films In Vancouver
Like this article? Follow our Facebook page

Or follow us on Twitter
Popular in the Community