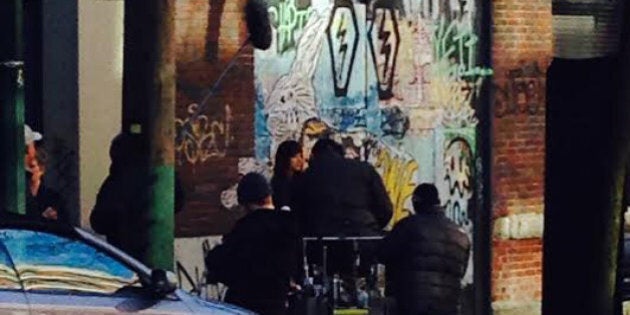 We can breathe easy again, everyone. The "Fifty Shades Of Grey" movie has not, as was previously rumoured, abandoned Vancouver.
And while we've found ways to keep ourselves busy in the meantime, we're excited to see the cast and crew back in the city.
On Thursday the film took over a section of Powell Street in Gastown, and The Huffington Post B.C. was there to catch some of the action.
Star Dakota Johnson (cast as lead character Ana Steele) was filming a scene and we think we may have even spotted a sharp-looking Max Martini strolling about.
Story continues below slideshow: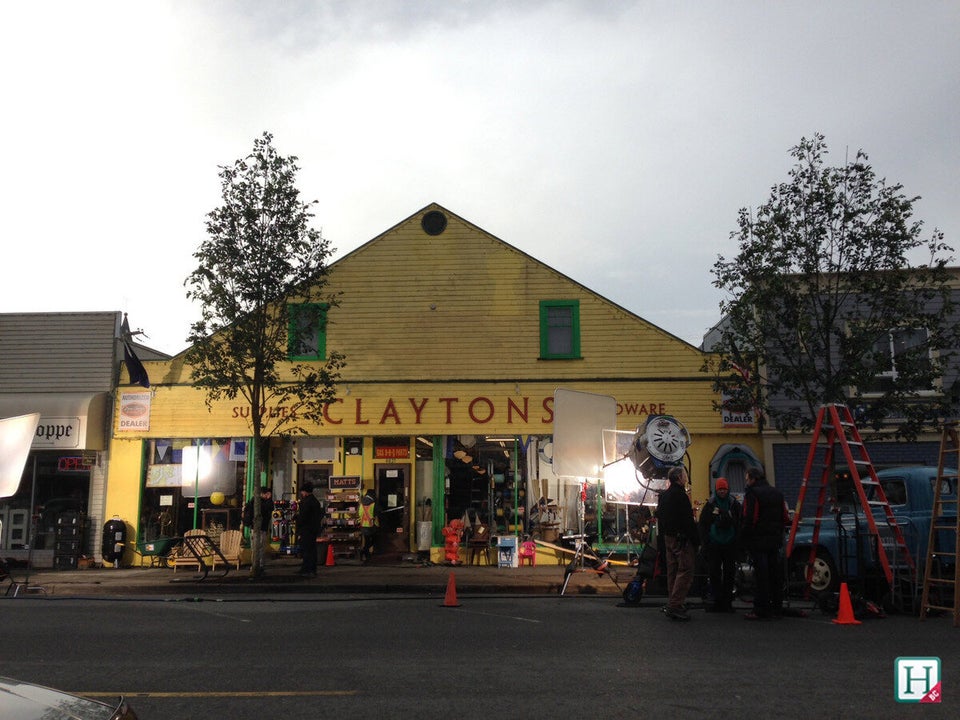 'Fifty Shades Of Grey' Films In Vancouver
If that wasn't enough, film industry blog YVRShoots also managed to catch a few glimpses of seductive protagonist Christian Grey's sexy Audi as it was driven around Vancouver's Stanley Park.
Sadly no clear photos of Grey actor (and all-around hunk) Jamie Dornan were snapped, although he's in this car with Johnson, apparently:
Johnson and Dornan's costar Rita Ora also reportedly flew into town on Wednesday, much to the excitement of her Twitter fans.
And of course, despite the fact that it was sunny and beautiful in Vancouver on Thursday, sometimes you really just need it to rain.
Like this article? Follow our Facebook page

Or follow us on Twitter
Popular in the Community