U.K. author E.L. James didn't exactly sit down at a desk and start writing the erotic novel. Instead, she tapped much of it out on that most Canadian of mobile devices, the BlackBerry.
"I just read them and read them and read them," she told interviewer Elizabeth Vargas. "And I loved them. And then I sat down and wrote a novel."
James went on to say that she wrote much of the book on her Blackberry, while she was on her way to work. Then she'd beam it into her Mac computer when she arrived home, and touch it up.
"I was obsessed," James said. "I didn't do anything else for two years."
Now an internationally bestselling author, James said she is "stunned" at how popular her books have become.
She also appeared to despise having "Fifty Shades of Grey" read back to her in the "Today" interview.
"You hate this," interviewer Michelle Kosinski pointed out.
"I do," James responded, laughing.
But the BlackBerry isn't Canada's only connection to the "Fifty Shades" phenomenon.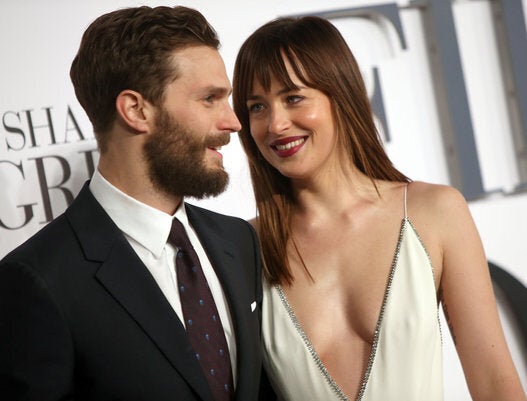 'Fifty Shades' London Premiere