OTTAWA — A fight could be brewing in the Senate, pitting the Conservative-dominated chamber against the Trudeau government.
Employment Minister MaryAnn Mihychuk said the laws had resulted "in an unfair playing field for the labour movement."
Conservative House Leader Andrew Scheer, however, responded that the two bills were "pro-worker" and "pro-union" and said they made labour organizations more democratic.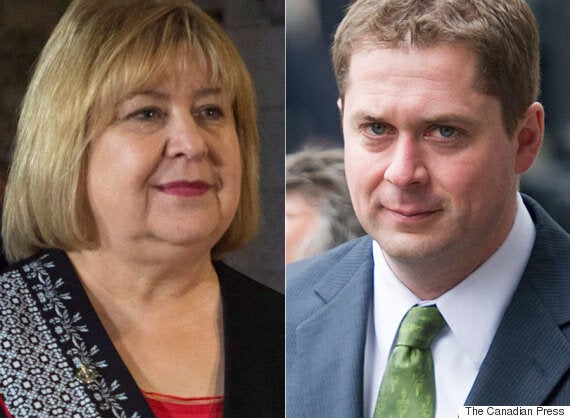 MaryAnn Mihychuk and Andrew Scheer don't see eye-to-eye on union-related bills. (Photo: CP)
Bill C-525 called for votes on the certification or decertification of union representation in federal workplaces to be held by secret ballot. Instead of automatically establishing a bargaining unit if more than 50 per cent of the workers agree to purchase a membership card, the new law — by raising the threshold for a vote to take place — makes it more difficult to organize. Practically, it also delays the process by forcing the Canada Industrial Relations Board to oversee all votes.
Bill C-377 created onerous disclosure requirements that force unions to disclose publicly any salaries greater than $100,000 and any disbursements greater than $5,000 — including the names and addresses of anyone whose goods or services are purchased. Unions are also forced to provide an estimate of how much time they spend on political activities and lobbying.
Scheer told The Huffington Post Canada that unions should be obliged to reveal how they spend their "forced-union dues" on political activities.
Vote could result in showdown
Former prime minister Stephen Harper called the election early last summer, in part because the party was being bombarded by union-funded negative ads in British Columbia.
Scheer said he didn't know what "strategies" his Senate colleagues would use to get their views heard, but he said the Conservatives in the House would oppose the Liberals' new bill.
Most Tory senators supported bills
Most Conservative senators supported both C-525 and C-377.With a majority in the chamber — 45 seats compared with 28 for the Senate Liberals and 10 for independents — a vote could most likely result in a showdown, even if two Tories (senators Diane Bellemare and Nancy Ruth) were to vote with the Liberals again.
Newfoundland Conservative Sen. Norman Doyle told HuffPost he wasn't sure what would happen.
"Who knows…? We haven't talked about it, not yet."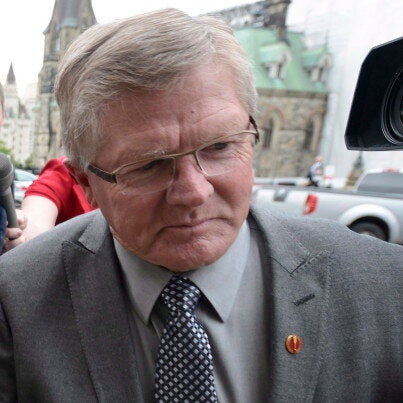 Conservative Sen. Don Plett, seen in 2013, says the public should be allowed to assess C-377 themselves. (Photo: The Canadian Press)
Manitoba Conservative Sen. Don Plett, the party's whip, told HuffPost that he worked hard to pass C-377 and believes it is a "good piece of legislation."
"We will certainly be taking a very close look at [the Liberals' bill], and they are going to have to have some very good reasons for why they want to repeal it [the union legislation]."
Plett said he personally feels that the laws, passed late in the last parliamentary session, should be allowed to stick for a few years so the public can see whether the legislation was good.
".. to repeal legislation before it has even hardly gone into effect, I just think is not the right move."
"If, in half a dozen or eight years from now, these bills are doing what the Liberals and what some union members are saying they will do, they can be reconsidered at that point. But to repeal legislation before it has even hardly gone into effect, I just think is not the right move.
"Certainly, if they do that, it will get its thorough study in the Senate."
Plett said he expects heated and interesting discussions, but he suggested that the Tories might not subvert the will of the elected House.
"We will not do something out of hand," he told HuffPost. Because Trudeau's Liberals won the election and he is now the prime minister, Plett said, "I need to respect his office, whether I like it or not."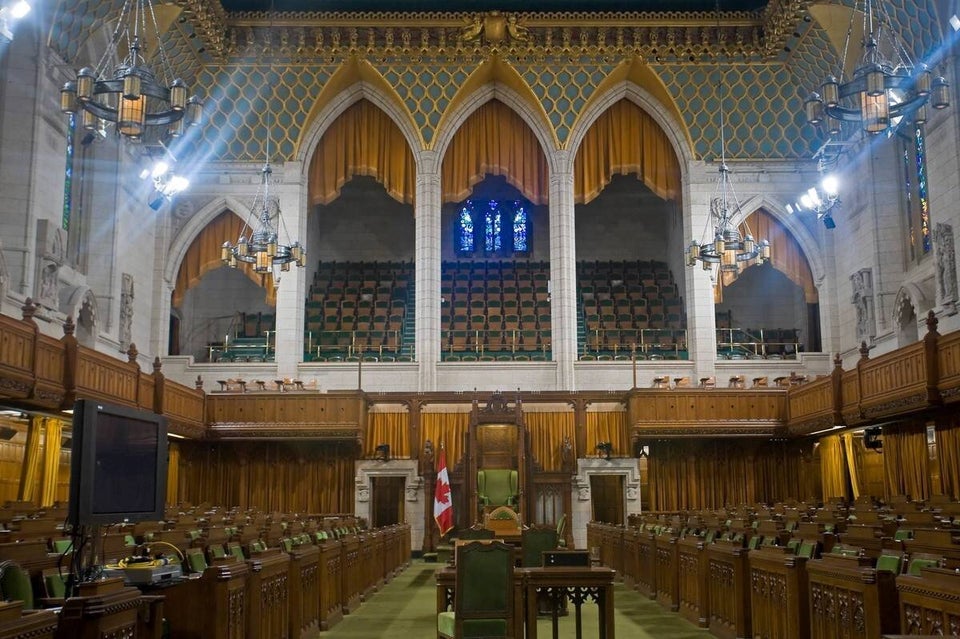 How Much Are Federal Politicians Making? (2016)