"Malala" is a name that needs no introduction for thousands of Canadians. The story of this international activist's fight for educational justice in Pakistan, even after she had been targeted with a bullet by the Taliban, has held us all enthralled. Soon, she will also hold an Honourary Canadian Citizenship.
On Wednesday, April 12, Prime Minister Trudeau will present that citizenship to Malala Yousafzai. For young women across our country, it will be a moment of pride and hope.
At the age of 17, Malala was the youngest ever Nobel Prize laureate, awarded for her courageous stand for girls' right to education. Just this year, at 19 years old, she was named the youngest ever UN Messenger of Peace.
Her fearless stand is something Canada applauds. But recognizing her passion is not all Canada is doing to improve the lives of girls around the world. Canada is one of the signatories of the Sustainable Development Goals, which promises to deliver safe, quality and inclusive education to all children by 2030.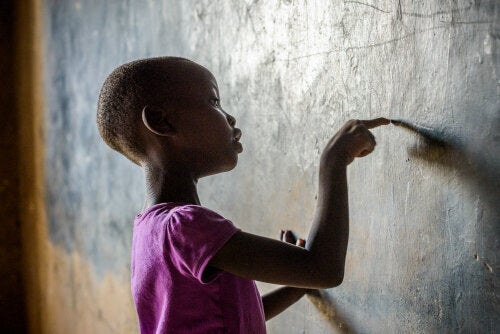 Education opens a world of opportunity for girls like Kamama in Kenya. (Photo: Jon Warren/ World Vision)
It's a tall order, but one that the world is committed to, and for good reason:
•124 million children around the world are out of school
•30 per cent of children out of school are in conflict zones
•In 2013, 1 in 10 girls were out of school, compared to one in 12 boys
Cultural norms, poverty, safety and hygiene issues are all factors in preventing girls and young women from getting the education that is their right. Not all girls have fathers like Malala's, who believe in their daughter's potential.
But because of young activists like Malala, the reality for many girls is slowly changing. World Vision is proud to support young people whom we believe can help make that change, for children around the world. We are sending eight of them to hear Malala address Parliament in Ottawa, as guests of the Government of Canada.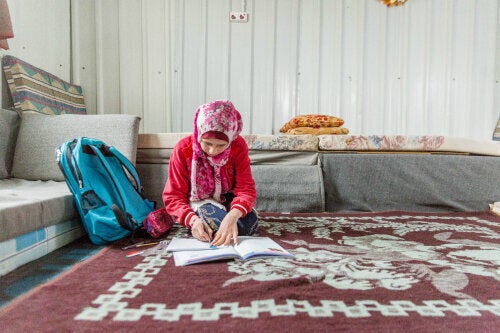 Shaima escaped Syria to Jordan as a refugee. Because of World Vision supporters, she is able to continue her education and hopes to become a paediatrician. (Photo: Alex Whittle/World Vision)
Leanne Prescott, a Public Engagement Coach with World Vision Canada, said that each of these women are "committed to taking action and being part of initiatives that empower people." They may have never faced down the Taliban like Malala, but they are all mobilizing their peers "to make this world a safer place for everyone," Leanne said.
We'd like to introduce you to some of these special young women.
Catherine Johnston is an organizer and leader for monthly HungerFree meet-ups in Montreal, where strangers come together to battle global hunger.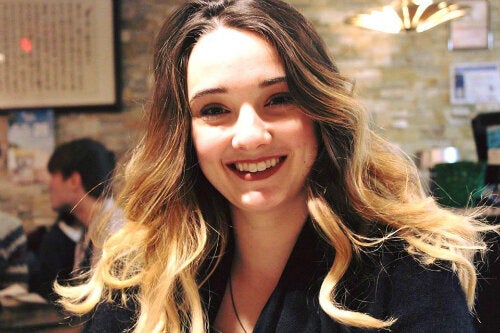 (Photo: Catherine Johnston)
How has Malala inspired you in your volunteer work?
"Malala is probably the most inspirational young woman on earth, and has pushed me to complete my Master of Anthropology. I have been extremely privileged to have access to great education, and therefore never took it for granted. Most young girls are not as lucky. Malala is a constant reminder that women should fight for their rights to equal access to education, and has led me to working with World Vision Canada, and empowering other young Canadians."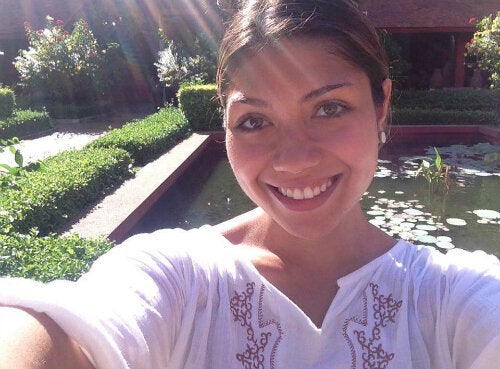 What difference has access to education made in your life?
"Without education, I wouldn't have known my potential in life. I have been blessed with the opportunity of attending post-secondary school, which has given me knowledge about myself and the world that has made me who I am today."
Meghan Tennant has travelled to Kenya on a HungerFree trip to see how World Vision is helping communities find sustainable solutions to food insecurity. She has also participated in a number of 'water walks', raising funds and awareness for clean water.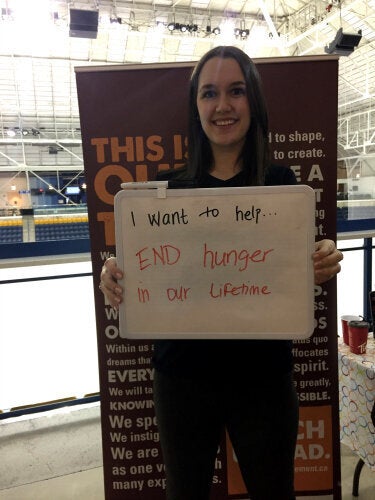 Tell us about your dreams for the future of girls around the world:
"My hope and dream is that one day young women all over the world will have fair and safe access to education. I also hope that one day women receive equal pay for equal work. I hope that Malala's story continues to be an inspiration for years to come and that young women all over the planet can feel safe speaking up and defending their basic human rights."
Tammy Lau volunteers her considerable skills as a designer to make an impact with World Vision Canada.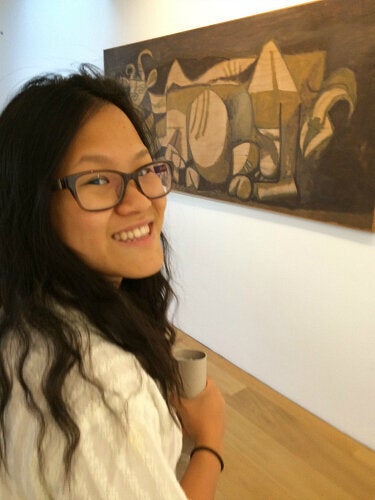 How has Malala inspired you in your volunteer work?
"Watching the actions of Malala, an unapologetic young woman of colour who refuses to be silenced, fuels me to take on volunteer roles and leadership positions where I strive to be myself. Not only does she inspire me to raise awareness about the hardships faced by females, especially those who are part of marginalized groups, but she inspires me to put myself out there and stand proudly for all that I represent."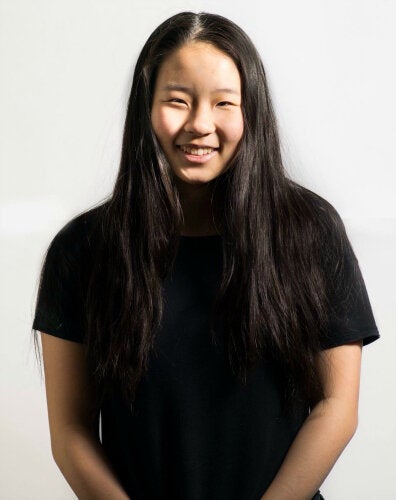 Tell us how Malala has inspired you to make a difference:
"I think her perseverance in the face of adversity is so admirable. The problems that I encounter when I think about trying to raise money or awareness in my community don't even compare to what she's gone through. Instead of being beaten down by her ordeal, she pushed through with a voice ten times as amplified and that's something that gives me courage."
Malala's visit to Canada is a reminder to all of us that one person can make a powerful impact in their communities, and in the world. As World Vision supports Catherine, Kyra, Meghan, Tammy and Stephanie in their efforts, all governments, including Canada, should continue to invest so that girls just like them around the globe can access the right to education.
Follow HuffPost Canada Blogs on Facebook