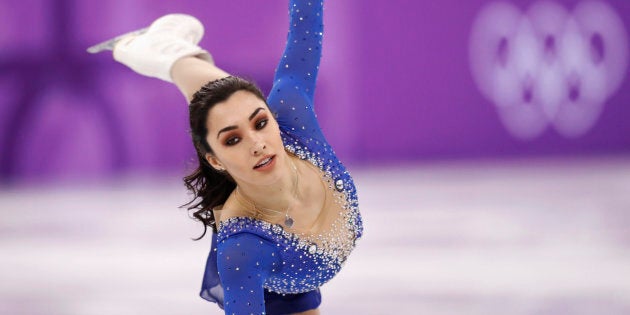 But as Olympic pride sweeps across the country in the wake of their win, experts are reminding us of a dark side of the dazzling sport: eating disorders. Researchers have found that female athletes competing in esthetic sports such as figure skating are at the highest risk for developing eating disorders, according to the National Eating Disorder Information Centre (NEDIC).
Weight preoccupation, body dissatisfaction, and perfectionism are all risk factors for disordered eating, Kelsey Johnston, Outreach and Education Coordinator at NEDIC, told HuffPost Canada in an email interview. And as the world's top figure skaters take the main stage — broadcast on TV and computer screens across the globe — it's not just the athletes who can be affected, she added.
"The limited range in the weight and shape of these athletes may reinforce the thin ideal of attractiveness, and the perception that health and fitness are linked to thinness," Johnston said.
"Lack of representation of the diversity of bodies can contribute to body dissatisfaction amongst fans and athletes."
"My eating disorder started in Grade 5 or 6"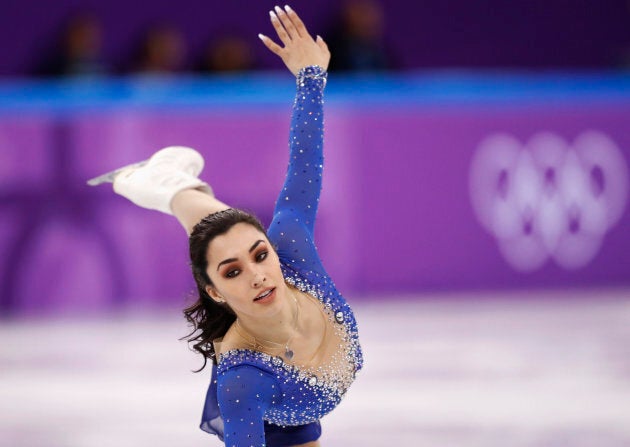 "There would be points when people would call me too muscular, too fat, so there would be times when I wouldn't eat, or when I did eat I wrote down the calories and then I would burn that off, and then burn double it. But it's life," Daleman, 19, told The Canadian Press in January.
Daleman, who was also a gymnast as a child, was told she didn't have the body to be a figure skater, she said.
"I have broader shoulders than most figure skaters. I have muscles, I have bigger legs, and so it was 'You're not pretty enough, you're not graceful enough.' It was just a whole list of stuff, why I shouldn't be a skater, they told me I shouldn't continue skating because my dreams are just dreams, they would never be a reality," she said.
"My eating disorder started in Grade 5 or 6 and it didn't end until after the (Sochi) Olympics."
Other top figure skaters have come forward about eating disorders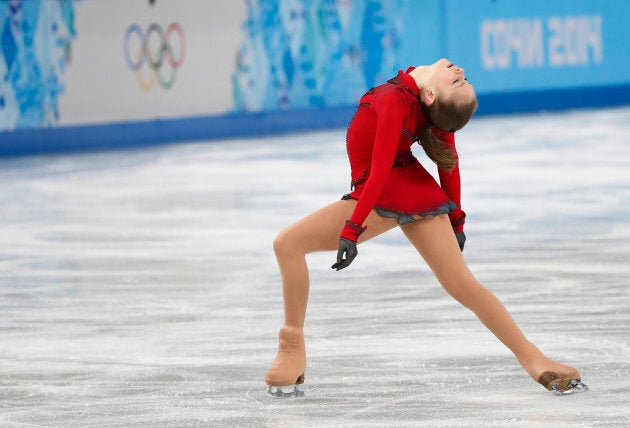 The road to the PyeongChang Olympics has been wrought with eating disorder disclosures from the world's top figure skaters.
Lipnitskaya, who is the youngest Olympic skating gold medallist since 1936, said she suffered from the disease "not just for one year, or two, or three" in an interview released by the Russian Figure Skating Federation. Two months after her final competition in November 2016, where she stopped her program in tears because she couldn't tackle the jumps due to muscle cramps, Lipnitskaya entered residential treatment for anorexia, The Associated Press reported. She decided not to return to the sport.
"Anorexia is a 21st-century illness and it's fairly common. Unfortunately, not everyone can cope with it," Lipnitskaya said.
"My only regret is that I didn't do this before."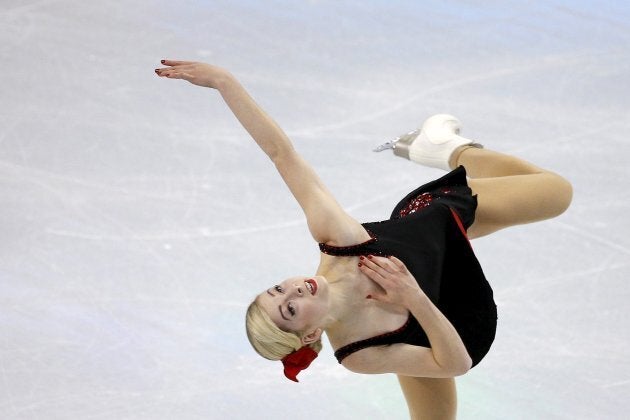 "It saddens me deeply to sit out this Grand Prix Series, but I know it is for the best,'' Gold said in a media release at the time. "I will not have adequate training time to prepare and compete at the level that I want to.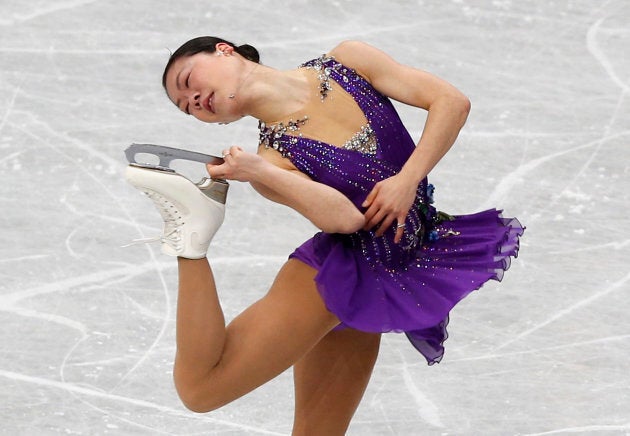 "There were all these younger skaters coming along with good proportions, and I started wishing for longer legs. I got a real complex," she told Japan's NTV network.
"But since there was no way I could grow, the only thing I could do something about was my weight."
Athletes are more prone to some eating disorders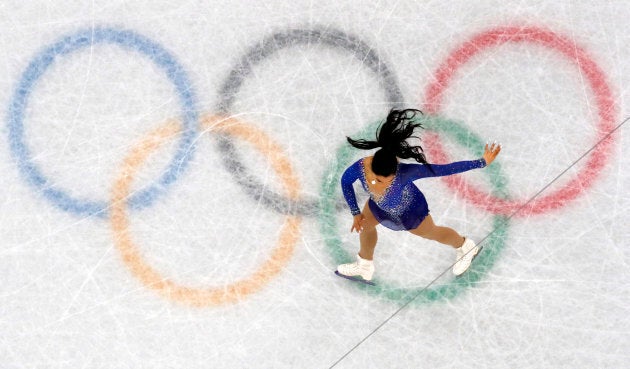 "That really strong focus — that ability to really zero in on a target and go for that gold — that is actually similar in people with eating disorders," Huff said.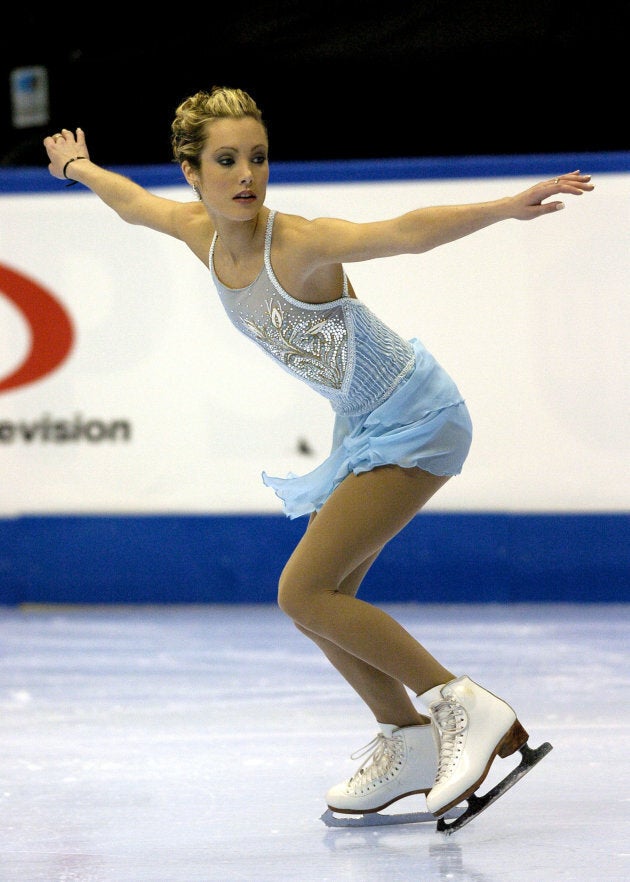 "I don't think the sport itself promotes eating disorders, rather, it's the people involved in the sport who promote these disorders," Kirk said.
"Some of the most talented skaters in the world aren't petite — think Tonya Harding — but those involved in skating, including fans, judges, and coaches, hold a strong belief that thinner is better."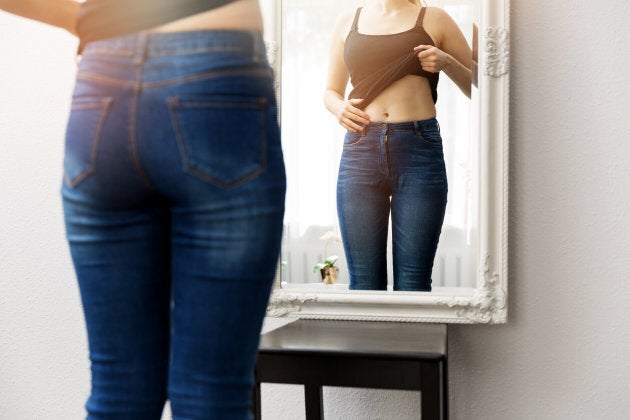 Eating disorders affect women 10 times more than men, according to the Canadian Mental Health Association (CMHA). Anorexia nervosa, characterized by the refusal to keep one's weight at a normal range for their body by restricting food and/or excessive exercise, "can cause heart and kidney problems, low blood iron, bone loss, digestive problems, low heart rate, low blood pressure, and fertility problems in women," the CMHA said.
As many as 10 per cent of those with anorexia will die — either because of health problems, or suicide, the CMHA said.
If you have a child that's interested in figure skating, an athlete themselves, or you're just concerned about their body image, it's important to stress that food is fuel, NEDIC's Johnston told HuffPost Canada.
"Our bodies need to be adequately nourished. Without proper nourishment chances of injury are increased."
Coming forward reduces stigma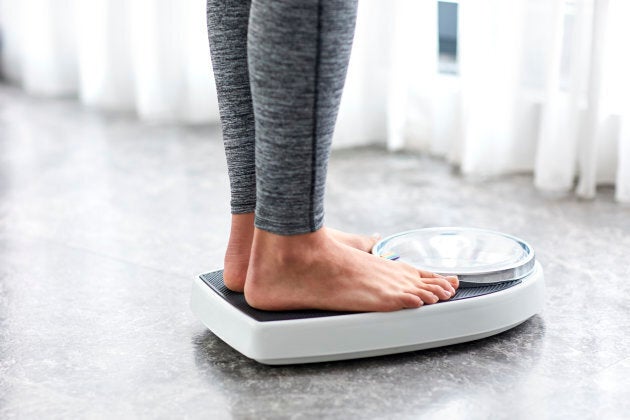 It's important that so many figure skaters are now coming forward with their stories, Johnston said.
"It is hard to address an issue if it is not being acknowledged. Athletes opening up about their experiences may be helping to reduce the stigma and contribute to a context where more people are able to speak up and seek support," Johnston said.
"'I ate only X calories a day' or 'He took as many as X laxatives at a time' can turn a well-intentioned story into 'how-to' instructions for someone to follow," the guidelines warn.
"The way that stories are shared can significantly affect their impact," Johnston said.
Anyone looking for help or more information about eating disorders can call NEDIC's toll-free helpline at 1-866-633-4220 or use their instant chat services, accessible through their website at http://nedic.ca.