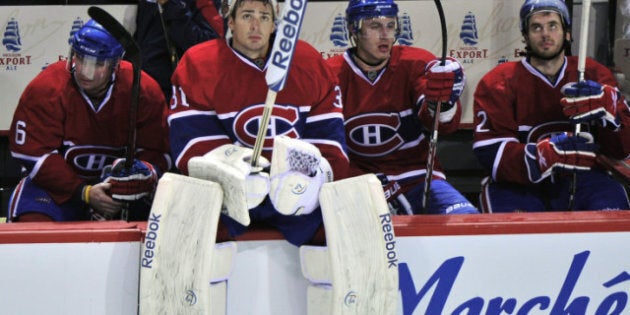 Voltage Pictures, the company behind the Oscar-winning film The Hurt Locker, filed a lawsuit in federal court earlier this year against Canadian IP addresses who were allegedly monitored sharing the movie on BitTorrent networks.
In a decision last month, the court ordered three Canadian internet providers -- Bell, Cogeco and Videotron -- to hand over the names and addresses of the people linked to those IPs.
But what caught the eye of one commenter on the site was a particular IP address that appears to belong to the canadiens.com domain -- which redirects to the official site of the Montreal Canadiens.
Several IP lookup sites confirm that the computer is identified as being at Montreal's Centre Bell, and registered to an IP address belonging to l'Arena des Canadiens, the company that owns the Habs.
HuffPost Canada has requested comment from the hockey club.
Even if confirmed, the presence of an IP address listed to the Habs does not mean the hockey club sanctions copyright-infringing file-sharing. Anyone with access to the internet at the Centre Bell -- including those within range of any wireless routers on the premises -- could have downloaded The Hurt Locker through the hockey club's lines.
It is precisely this uncertainty in identifying the individuals behind IP addresses that prompted one U.S. judge to dismiss a file-sharing suit earlier this year.
Popular in the Community