In response to the global demographic shift towards a rapidly aging population, governments and professional service providers have modified their methodologies and approaches for providing services to the growing segment of senior citizens in the Western World. As of 2011, over five-million Canadian citizens were over the age of 65, making up nearly 15 per cent of the Canadian population. Rates of growth for this age group more than doubled the growth rate of the population aged 15 to 65.
The lower tax base and higher health care burden placed upon governments resulting from more people leaving than entering the workforce has resulted in a huge challenge for many tax-based services. The judiciary is likewise affected by this trend and has responded in turn.
One clear result of the trend towards an aging population is the increasing incidence of certain types of claims regarding elder abuse and Power of Attorney challenges. An especially worrying trend is the increasing prevalence of the financial abuse of seniors, a specific subset and the most common form of elder abuse in Canada. The Ontario Provincial government has taken steps to help eliminate elder abuse generally by funding initiatives aimed at curtailing this growing phenomenon. Currently, $900,000 is being invested annually in the Ontario Network for the Prevention of Elder Abuse (the "ONPEA") to combat this crime, which, by some estimates, affects nearly 10 per cent of the 1.5-million seniors in Ontario, up from 4 per cent previously.
An additional ramification of the aging Canadian population is the increasingly common intervention by Law Societies and other legal governing bodies in instances where incapacitated lawyers require assistance to deal with their own affairs, where they have not properly planned for their exit from the legal practice. However, even with heightened government spending on specific offices such as the ONPEA, courts remain under-resourced and have largely been left to fend for themselves as the tide of estate claims continues to rise.
Practitioners have responded to the trend by recognizing growing concerns relating to capacity, the proper execution of Powers of Attorney and early consideration of family law issues regarding inheritance and estate planning. Estate planners must consistently encourage elderly clients to consider estate plans early on in order to avoid litigious action by family members who might otherwise raise will and estate challenges if such affairs are not handled in a timely manner.
The importance of timely estate planning is highlighted by the fact that many estate challenges are pursued on the grounds of undue influence and the potential incapacity of the testator at the time of instruction or execution of their will. In order to avoid such actions, it is imperative that estate planning is conducted before cognitive functions are weak enough to raise suspicion as to the proper execution of a final Will and Testament. Financial abuse of elders is also readily prevented by the advance execution of financial Powers of Attorney which ensure that trustworthy and capable people are managing estate affairs when a testator's capacity enters a grey area.
The recent death of star James Gandolfini serves to illustrate the myriad dangers of improper estate planning and the havoc wreaked on loved ones by a poorly drafted will, even when capacity and undue influence are not raised as a challenge to an estate.
As the Canadian population continues to age, and litigation over estates escalates, it is ever more imperative that senior citizens and estate planners work in tandem to plan for estate dispositions effectively. The issue serves as a reminder for access to justice advocates, government agencies and estate practitioners generally that planning for demographic shifts in advance, as well as advance estate planning, can go a long way to curb what otherwise could cause a severe bottleneck in the judiciary system.
*Ian Hull and Suzana Popovic-Montag are partners at Hull & Hull LLP, an innovative law firm that practices exclusively in estate, trust and capacity litigation. To watch more Hull & Hull TV episodes, please visit our Hull & Hull TV page.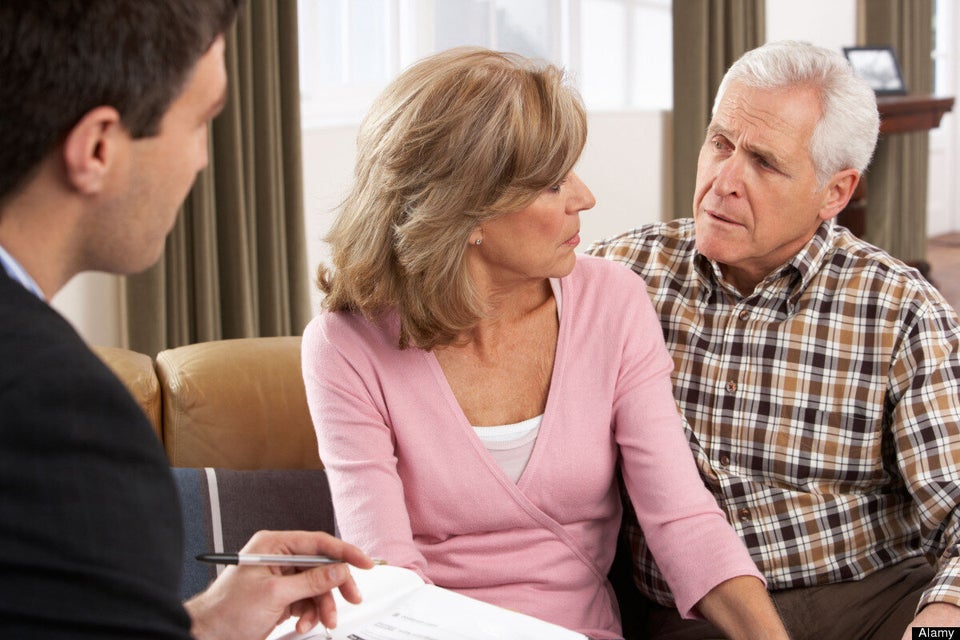 5 Facts About Elder Financial Exploitation