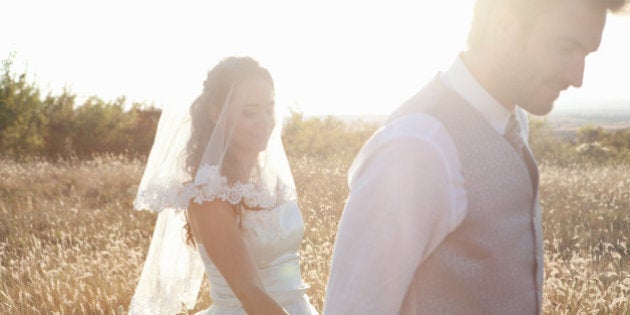 When Nick and Emily were planning their wedding, the first step was to sit down together to review their finances and create a budget. Both of their parents had offered to contribute to the nuptials. Also, after their engagement, Emily gave up her apartment and moved in to Nick's condo. With the wedding a year away, they decided to put the $1,250 per month they were saving on rent into a wedding fund, giving them an additional $15,000 towards the wedding. That may seem like a lot, but according to a 2014 survey in Wedding Bells magazine, the average cost of a wedding in Canada is $31,685.
It is not just the happy couple who are spending on their big day. Canadians are planning to spend an average of $776 on wedding-related gifts for each wedding they attend this year, according to a recent survey, with fifty-four per cent saying they prefer to give a cash gift. With wedding season in full swing, many couples who are about to tie the knot or who are newlyweds may be wondering how they will make financial decisions for the next stage of their life together.
For many couples like Emily and Nick, weddings are the first time they must make a decision together about large sums of cash, and they may not be sure with how to approach their finances.
Get to know each other's spending and saving habits
The first step is to take a look at where you're each starting from financially. Make a list of your total assets including bank accounts, RRSPs, TFSAs, and real estate, minus total liabilities such as lines of credit, credit cards, student loans, and mortgages.
Both individual goals and 'couple goals' are important. Consider factors like pursuing education (will one person want to go back to school?), travel plans, having children, buying a home, and even retirement. While Nick's condo was fine for the short term, both Emily and Nick wanted to buy a larger home in the next year or two.
Determine how you will set up accounts and make a plan for achieving your goals
Remember, time can be your friend -- the earlier you put a plan together and start saving towards your goals, the sooner you can reach them. Do your best to stay out of debt throughout the wedding planning process; however, if you do incur debt, consider using your wedding money to repay that debt, in order to avoid costly interest payments. If there is cash left over from wedding gifts, discuss how it will be used -- as a down payment for a house, a honeymoon, or a 'rainy day' fund. Find an investment adviser who can help you put a plan together and ensure your investments or savings are aligned with your goals.
With the money they received as wedding gifts, Emily and Nick were able to pay off the balance of the wedding costs they had put on Nick's line of credit which had a lower interest rate than their credit cards, and still had a bit of money left over to put in a savings account for their next home.
Pay attention to living expenses
From home ownership to transportation to meals, couples need to track these costs if they want to accumulate savings for things like a down payment on a house. There are several mobile apps available, such as Mint that you could use to track expenses.
Investment costs are no different; in fact, it is particularly important to pay attention to investment costs because high costs of investing can significantly hinder the growth of a couple's nest egg over time. Look for an investment adviser that can show you the costs you will incur to obtain their advice and shop around to be sure your investment costs are as low as possible.
Don't forget to protect yourself
Life and health insurance needs as a couple should be an important consideration as you move forward in your lives together. The earlier you start in your life, the healthier you are likely to be and hence, be able to lock in lower insurance premiums.
Nick and Emily both had some amount of life insurance coverage through their respective employers. But they realized that coverage wasn't sufficient to protect each other and added some additional term life insurance. Neither one of them were sure they would be staying with their current employer for the long term, and because they knew that they would need to replace their income should one of them suddenly be unable to work, they also each purchased an individually-owned long-term disability policy. Since they were both 31 years old and in good health, they were able to secure the policies with affordable premiums.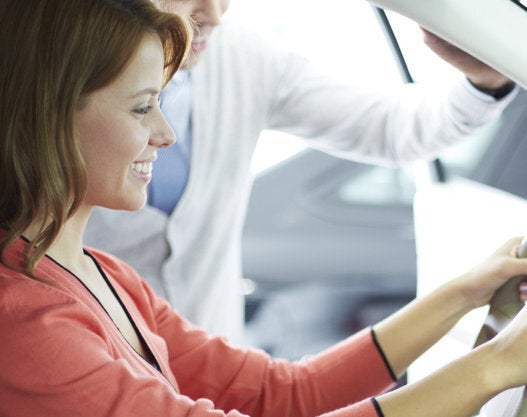 4 Money Habits to Steal from the Very Wealthy