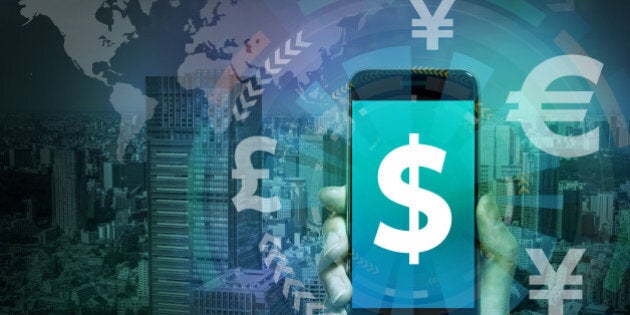 As big banks continue to be weighed down by regulatory challenges and legacy systems, fintech is increasingly gaining market share with its innovative products, agility, speed, and personalized products. However, the emergence of fintech brings forth a new set of regulatory challenges as enforcement agencies and governments wrangle with a difficult question: How to create regulations for this new sector to keep the public safe -- without squashing innovation?
Our growing climate of geopolitical and economic uncertainties has caused ever-changing shifts and further tightening of regulatory enforcements in a bid to stem the flow of illicit funds through the global financial system. As a result, regtech or regulatory technology -- a new breed of fintech usually characterized by agile and nimble companies have moved into the spotlight, growing exponentially as financial institutions, and increasingly -- fintech companies -- face the enormous challenge of adhering to national and global compliance obligations or risk facing massive fines. In fact, since 2013, financial institutions worldwide failing to meet Anti-Money Laundering (AML) and Know Your Customer (KYC) requirements have resulted in billions of dollars in fines.
As biologist Edward Wilson once said: "We are drowning in information, while starving for wisdom," rings true more than ever, especially when financial institutions are faced with the sheer volume of today's data. With countless identity verifications and name checks of individuals conducted globally each day, institutions continue to grapple with often manual and clunky legacy systems and processes, while being confronted with the overwhelming challenge of meeting complex and increasingly vigilant data governance procedures.
As compliance with AML, KYC, and sanctions requirements remains a key focus for financial institutions, senior management faces mounting pressure to implement robust and agile compliance programs that ensures legal requirements are met at both a regional and global level. Emerging regulatory technologies, such as online identity verification solutions, provides financial institutions with bank-grade technologies that help reduce fraud and meet due diligence checks for AML and KYC so it can be carried out more efficiently, effectively and digitally.
These regulations aren't going away, in fact, its web of complexity is set to grow as enforcements tighten, the world gets more interconnected, and the rise of new technologies like digital currencies give rise to more questions around its impact. Recently, Europol and Interpol formed an alliance in an effort to regulate and curb money laundering via Bitcoins; the consensus among the authorities was clear -- that digital currencies are transforming the criminal underworld and pose a money laundering and terrorist financing threat.
New and emerging technologies opens up new channels for criminals to take advantage of, while adding new sets of complications and challenges for enforcements to regulate and oversee in its entirety. This lends to not only discussions around how regtech helps to solve regulatory challenges, but the evolving role of regtech in working hand in hand with other emerging fintech companies and incumbent financial institutions to align with essential regulatory frameworks -- while continuing to move innovation forward.
In our interconnected world, the term global citizen describes us all more than ever before. As much as we might think that financial crime such as money laundering do not directly affect us, as global citizens we can see the manifestations of financial crimes all around us. The impact of money laundering is a financial crime that hits closer to home than we would expect with direct or residual consequences. Drug epidemics, financial fraud by unscrupulous politicians, transnational human trafficking -- the impact of money laundering on the degradation of society are apparent and taking place right inside our communities. Not to mention, money laundering of illicit funds for arms proliferation and terror financing are an enormous risk to our national security.
What's the extent of the money-laundering problem? Like all illegal activities that occur beyond the realm of standard regulated economic statistics, it has been impossible to have a definitive assessment or measure the extent of money laundering. But rough estimates by officials paint a bleak picture. The United Nations Office on Drugs and Crime (UNODC) determined that the magnitude of money laundering is estimated to be around two to five percent of global gross domestic product (GDP) or roughly US$2 trillion annually.
Regtech encompasses many different solutions, but in essence transforms legacy systems to provide agility, speed, integration, and intelligent analytics. Regtech solutions such as online identity verification, opens up a global gateway into billions of identities and data sources to allow financial institutions to perform frictionless, on-demand instant ID Verification to comply with AML and KYC identity verification needs. Financial institutions can leverage technologies with vital features and functionalities needed to effectively evaluate new and existing users for risks against financial crimes related to money laundering, terrorism, arms proliferation or Politically Exposed Persons (PEPs).
By its very nature, large-scale money laundering is a global, cross-border epidemic and tighter international cooperation between members of government, regtech industry players and financial institutions is critical in fighting it. Increasing compliance risks are having a significant operational impact and striking the right balance between meeting due diligence efforts while continuing to operate swiftly and more efficiently across global networks will continue to be a key challenge for financial systems.
As regtech is set to grow with global spending on AML and KYC compliance estimated to surge to more than $8 billion next year (WealthInsight), there's no question that it will continue to grow and play a bigger role in transforming the industry.
Follow HuffPost Canada Blogs on Facebook