 Single parent Darlene Duerks supports her son in university, takes her children on numerous vacations and earns more than enough to pay the bills, thanks to financial savvy and a high-paying job as a heavy-equipment operator.
The vivacious 49-year-old is managing the household in Elkford, B.C., on her own, and she prefers it that way.
"I don't have to consider anybody else's needs, that's the cool thing," she said, adding that she is often asked whether she needs to get her husband's approval for big purchases. That makes her laugh.
"I find men are more showy, like they gotta have a brand new truck every two years … and I'm more methodical," she said.
The rise of independent women like Darlene Duerks seems an unstoppable force.
A growing demographic comprising single women, female primary breadwinners and women managing household finances represents a ripe market opportunity for the banking industry.
The problem is, women feel the industry has been slow to recognize their needs.
Women control one-third of the wealth in North America. Yet two-thirds of them say the industry doesn't accommodate their needs, and nearly half say they feel they are treated differently by investment advisers, according to a Bank of Montreal survey released to coincide with Friday's commemoration of International Women's Day.
"Those are pretty damning numbers," Richard Mills, co-head of BMO Nesbitt Burns, said Wednesday at a panel on women and wealth.
About 80 per cent of women are either the primary decision maker or share decisions with their spouse, according to the bank.
A confluence of factors has put more women in the role of chief financial officers of their households. The number of women working full-time continues to rise, as does their pay compared with men's pay (although they still earn only 83 cents for every dollar men make), which has led to an increase in women as the primary breadwinner.
One-third of Canadian women now earn more than their partners, according to 2009 Statistics Canada data.
In addition, nine in 10 women will find themselves solely responsible for finances at some point in their lives, mostly owing to the death of a spouse or separation.
Women's dissatisfaction with the industry is something that needs to be addressed, not only because it is the right thing to do, but also because failure to do so risks turning off a huge potential market, Mills said.
One major issue is a lack of female investment advisors, who make up only about 15 per cent of the total, he added.
"I would say that there's no prejudice against hiring women amongst our management group, but we don't get enough résumés, and so we've had to look at how we solve that," he said, adding that his bank is actively recruiting women into the field.
"But, if we wait until we go from 15 percent to 50 percent, which is what we need to do, it's going to take a very, very long time, and so that can't be our only answer. So, the other part of the answer is we have to train our existing advisors how to deal with women and to point out to them the opportunity that exists in the growing women's investment market."
Women like to learn about investing through real life stories rather than traditional forms of communication such as charts, textbooks, or classroom lectures, said Barbara Stewart, a certified financial planner and expert on women and finance. She bases those findings on surveys and interviews with accomplished women around the world.
"It isn't necessarily true that women lack confidence, they may describe their abilities in a self-deprecating manner or they may not have time to devote to investing or they simply might not be interested," she said.
"This doesn't mean they aren't in fact looking after their finances in a capable, conscious fashion."
Some believe both the underrepresentation of women in banking and their perceived lower level of interest in money matters are symptoms of the same historical issue – women being shut out of the financial boys' club.
"You think times have changed, but in some ways they really haven't," said Elena Jara, education coordinator at Credit Canada Debt Solutions.
"When men are speaking to each other, they have this underlying understanding that they get the finances, so they don't really have to go into too much detail with them because they feel they're on the same page," she said, adding it's a little like what happens when women take their cars to mechanics.
Women are more likely to seek debt advice but less likely to reach out to a financial planner before household finances become overwhelming or for long-term planning, she said.
"I find that they're a little more intimidated, because they don't know what sort of questions to ask and really what they're supposed to do, because they feel like they might be talked into buying things that they don't need, so since they're not comfortable saying no, they just avoid that," she said.
But others, such as Duerks, believe that the notion of designing financial planning to cater to women's tastes is outdated and unnecessary. Her current adviser is a woman, but it makes no difference; to her "money is money."
"Sometimes it's easier to talk a woman, but if I'm talking money I want facts, I don't want like 'Wow, that sounds terrible'," she said, adding that she prefers a straightforward approach to financial planning rather than one delivered with a feminine touch, regardless of the sex of her adviser.
Tom Hamza, president of the Investor Education Fund, is skeptical about the idea that women are less financially literate than men.
"None of our statistics point to a fundamental difference in terms of what they know," he said.
Surveys gauge confidence and perceptions, he points out, not actual knowledge. Men consistently come across as more savvy because they believe they're more aggressive or confident about their investments, he said.
The BMO survey measuring investor sentiment found that just 16 per cent of Canadian women consider themselves aggressive investors compared with 30 per cent of men. And 13 per cent of women said they are impulsive investors compared with 21 per cent of men.
"That doesn't mean anything. Because I'm a man, I know what we're like. We don't want to look stupid."
There are two differences between the sexes, however, that are statistically valid.
Women have a longer life expectancy than men by about four years, and they also have a tendency to earn less over their lifetime – both because they are paid less and because they tend to take time off for child care.
Those factors mean they are less financially prepared for retirement than men, said Caroline Dabu, head of BMO Wealth Management Group
BMO's research indicates that, while 55 per cent of women have a financial plan, that still lags behind the 64 per cent of men who have created one. And one-third of women believe they are still left out of household and money management decisions. The results are consistent with a recent TD poll found that men are more likely to manage the investments and retirement planning.
But women should be actually be more on the ball about wealth planning than men, Dabu said.
"On average, women live about four years longer than men, and what this means is not only are we funding longer retirement, but when you live longer your health-care costs are also higher. So, we have to have more retirement income for a greater number of years than men," she said.
"The second unique challenge is that, despite needing more money in retirement, women just haven't set aside as much money for retirement as men."
Women contribute 30 per cent less to retirement savings plans than men and a shocking 58 per cent of boomer women have less than $10,000 set aside for retirement, Dabu said.
"We have found that, while some women are confident about managing and staying on top of day-to-day finances, they are less confident about long-term financial matters such as estate planning."
The Bank of Montreal survey was conducted by Pollara among 1,000 Canadians on Feb. 25 and Feb. 26. It has a margin of error of plus or minus 3.1 per cent, 19 times out of 20.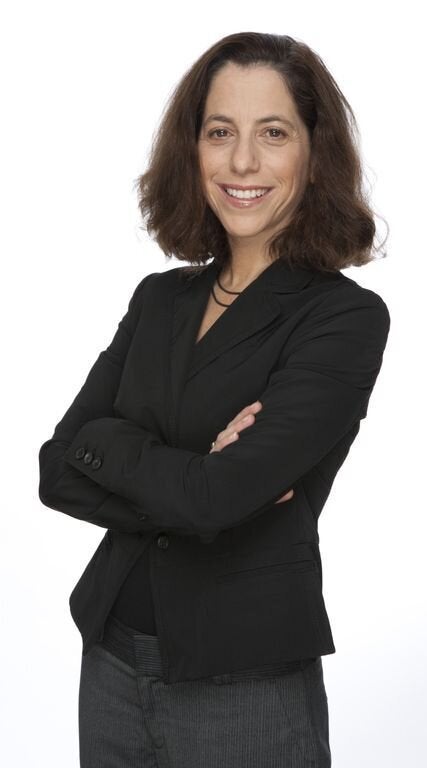 WXN's Most Powerful Female Leaders