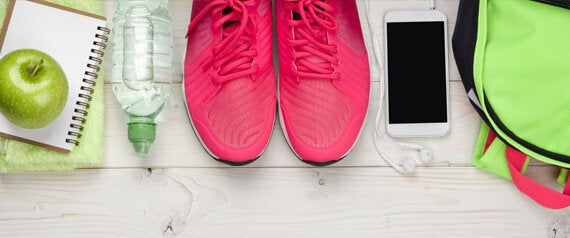 Canadians carry a lot of consumer debt. For every $100 in disposable income, Canadian households have $168 in consumer debt according to Statistics Canada data from June 2016. It's no surprise that according to the 2015 Sun Life Canadian Health Index that respondents told us their top three drivers of stress are related to finances and 42 per cent of Canadians rank "money" as their number one stressor.
Financial stress can stem from a number of causes -- insufficient income, precarious work, the challenges of everyday budgeting or debt. A major life event such as an illness or divorce can throw off any financial plan.
"Research points to a material link between financial stress and symptoms of depression and anxiety -- we saw that in the 2008 financial crisis as housing prices crashed, the use of anti-depressants spiked ," says Dr. Marie-Hélène Pelletier, Assistant Vice-President, Workplace Mental Health at Sun Life Financial. "Financial stress has also been linked in some studies to physical health conditions like higher blood pressure and back pain."
Taking a proactive, calm and collected approach to your finances has many benefits. But sometimes it's easier said than done. What are some strategies to reduce the impact of financial stress?
Keep the lines of communication open.
There's no better time than the start of a new year to reflect on where you're at and where you'd like to be. Set goals on your own or together if you have a partner and keep them visible. If you'd like to reduce debt or save more for retirement, look at your budget and see where you might be able to trim expenses.
Think of creative ways to spend less. If you get a raise, consider putting it right into savings so you don't even see it. Make it a goal to create an emergency fund to cover unexpected financial surprises. Life happens -- and having an emergency fund can make it easier to handle a furnace break down, new roof, busted cell phone or a broken laptop. This way you are in control.
Develop an investment plan and stick to it.
When it comes to your money, remember the importance of having a portfolio that's diversified broadly across sectors and asset classes. Take a holistic view of all of your investments including any workplace plans.
Consider a managed solution.
There are investment solutions that can help reduce financial stress. Managed solutions provide broad diversification and access to professional investment management. They come in a variety of types to suit your risk tolerance and allow you to get the kind of diversification that a pension fund or high net worth investor does. You can also access a managed portfolio at low asset levels, similar to other mutual funds.
Speak to a financial adviser.
It's important to acknowledge the tendency to avoid things that make us stressed and look for ways to counter that tendency. You don't have to go through financial stress alone. Talking to an adviser to help review your finances, make decisions and create a long-term plan has many benefits. It's worth investing in creating healthy financial habits that will work for you. You can be more in the driver's seat than you think when it comes to your financial, physical and mental well-being.
This article is provided for general informational purposes only and should not be considered specific financial advice. For advice specific to your circumstances, please speak to the appropriate tax, investment or insurance adviser. Commissions, trailing commissions, management fees and expenses all may be associated with mutual fund investments. Please read the prospectus before investing. Mutual funds are not guaranteed, their values change frequently and past performance may not be repeated.
Follow HuffPost Canada Blogs on Facebook