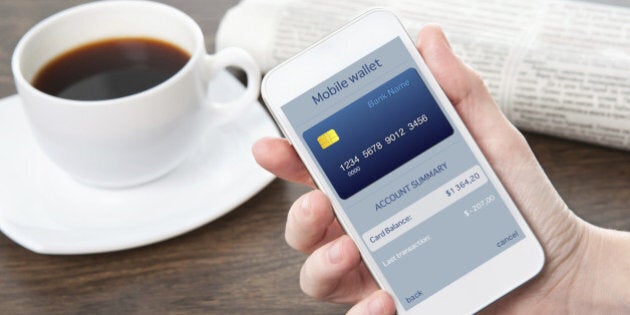 There has been a lot of speculation about the growth of the fintech industry. A recent Venture Partners study showed that in 2014 the global investment in fintech was $6.8 billion, up from only $3 billion in 2013. In the same study it shows that it now employs hundreds of thousands of workers across the country and makes up seven of the Deloitte's fastest growing 50 companies.
It is definitely here to stay and now you can do everything virtually without the need for old, stodgy banks. You can now open savings and chequing accounts, manage your retirement and investment accounts and get loans online, never mind being able to leave your wallet at home and use your phone to buy everything. Here are the top companies that can take you from money 2D banking to 3D.
Zagbank.ca and Eqbank.ca have apps that you can download and open an account without seeing a human. Both have high interest savings amounts that are currently above the big banks savings rate and are user friendly. EQ Bank even has a saving goal feature of its app where you set up your goal and save for something more than just an account number. It's way easier to save for a trip to France with Granny than just transfer money into a numbered account. I love this idea.
Zagbank has the super-handy mobile cheque deposit where you snap a pic of your birthday money cheque from Auntie Soo and deposit it instantly into your account. No more waiting in line for the bank machine or worse, a human. You can do it in your jammies while watching Game of Thrones. As Tyrion Lannister says, "Everyone knows a Lannister always pays his debts."
There are a slew of online loan Fintech companies, too, from personal to commercial. Online you can find out your credit rating and apply for an online loan from $500 to $35,000 in some cases, with interest ranging from 4.8 per cent -- over 20 per cent interest. Not always a better deal, it seems, but definitely more convenient.
The "hipster bank" title seems to have been taken by Mogo.ca. You can design your pre-paid visa any way you like, pay no fees and easily upload funds to it. It prevents overspending by not allowing you to spend more than you have put on the card. Mogo also has a cool Queen Street West storefront in Toronto that you can come into and learn cool things about your money and check your credit score. Mogo also has personal loans up to $35,000 from 5.9 per cent interest.
The tech startup of the year from TechVibes.com was another personal loan company named Grow. It also has personal loans amortized over one to five years stating at 4.8 per cent. If you don't need a loan right now, you can sign up for a service called RateTracker and it'll email you monthly the rate you would get from Grow depending on the amount you asked for and your credit score. You will know monthly if you are paying too much.
There are a ton of new robo-advisors popping up as well. Even the big banks and discount brokerages have been getting in on the game like BMO and Questrade. It was announced that Wealthsimple.com has reached over half a billion in assets in less than two years, so more than 15,000 Canadians have signed up. You can open an account right form their website. They also offer an app that lets you monitor your investments daily and learn more about being smart with your money. They have an ultra-hip, consumer benefit-driven blog that includes stories from millennial heartthrobs like Daniel Levy and Elaine Lui. They will even bring a lunch to a group or office to talk to you about investing with them. Wealthsimple even won a 2016 Webby award this year for being the "best financial services website in the world."
There are quite a few online payment companies that are both B2B and B2C, but the biggest news has been the entry of Apple Pay to many bank terminals. AMEX and CIBC have started to accept Apple Pay already and the rest are following suit. Soon most bank debit, Visa and MasterCard cards will be on our iPhones, making our physical wallets much leaner. It'll just be a driver's license and a pic of our Shih Tzu, Muffy, soon.
The world of pens chained to bank counters is long gone. The last massive industry to be disrupted is officially disrupted by these fintech and tech companies. The revolution is not only here, it is well on its way.
Follow HuffPost Canada Blogs on Facebook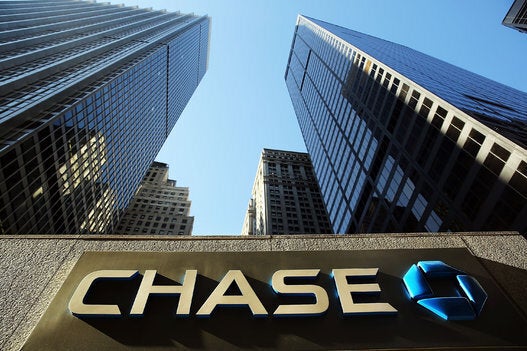 Banks With Most Complaints In Canada, 2015