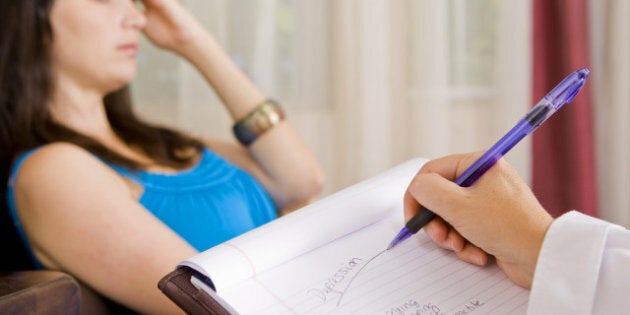 It may sound easy when someone tells you to talk to a therapist — but how easy is it to actually find one?
"Word-of-mouth is a popular form of recommendation, but not everyone wants to be public about their problems," he says.
Whether it's talking to your family doctor, your best friend or your partner, Rubinstein says people who are seeking help for the first time should talk to someone they trust. If you want to remain anonymous about finding a therapist, looking at online referral sites that list different therapists can be the next best option.
But how does one know if they need a therapist? "If you're not going through life feeling calm, satisfied, connected with others, compassionate towards yourself and others and curious at least 75 per cent of the time – you will probably benefit from a therapist," Rubinstein tells The Huffington Post Canada.
Rubinstein says that choosing a therapist is about researching their experiences and then deciding which type of person would best fit your needs.
Interested? Here are Rubinstein's 10 tips to remember when looking for a therapist: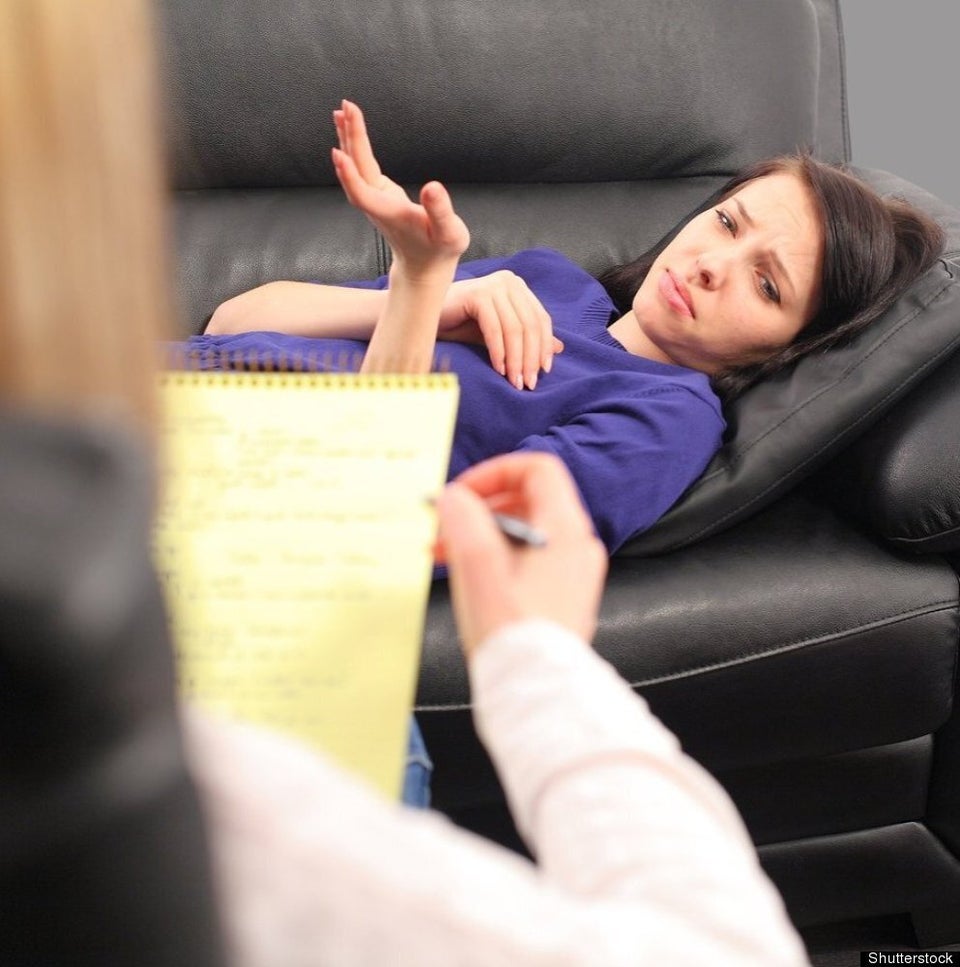 How To Find A Therapist
Do you really even need a therapist? Before you start shopping, Noah Rubinstein, founder and CEO of therapist directory GoodTherapy.org says start by contacting a therapist either through recommendations or a web resource for a free consultation. "Make sure you ask 'how can you help me?'" He says.
Find Your Personal Style:
Do you like a good old joke to start your morning? Or do you prefer a therapist with who only nods at you? We all have our own personal styles and Rubinstein says you should find a therapist that matches yours.
What Type Of Therapy Do You Need?:
What type of change are you looking for? Rubinstein says there are two major factors of change most clients look for: surface behavioural change which may include not going over ever detail or a deep change where therapists are able to dive into a client's emotional background.
Therapists should be able to be flexible with their methods. Before you consult with one find out how they treat their clients and if they are open to changing their methods for you.
Do They Have Experience With Their Own Therapy?
Do your research. Rubinstein recommends asking the therapist if they have been through any type of therapy of their own. "It's always better with someone who has done their own therapy -- they might have similar issues and should be more open to talk about it," he says.
Do You Agree With The Method?:
Rubinstein says when looking for a therapist, ask if they practice with a non-pathological approach. This is a method where the professional believes that the client is greater than his or her own problems and behind every "problem" is a better person.
Rubinstein says a healthy therapist is open to feedback and learning with you — especially if something has offended the client. Good therapists, he says, are able to admit their mistakes.
Have There Been Any Complaints?:
Before you settle with a therapist, Rubinstein recommends checking if any complaints about the therapist or their organization was filed with the board. Most sites that offer a therapist selection will also have a number for a licensing board, depending where you live.
Is The Counsellor Trained?:
Rubinstein says a therapist's training is also important before making a decision. "Counsellors with post-graduate training have undergone more extensive supervision and have prior experience working in the field," he says. Even though a licence isn't always required — people seeking help should make sure the potential therapist is practicing within the regulations of the province or territory they work in.
Popular in the Community