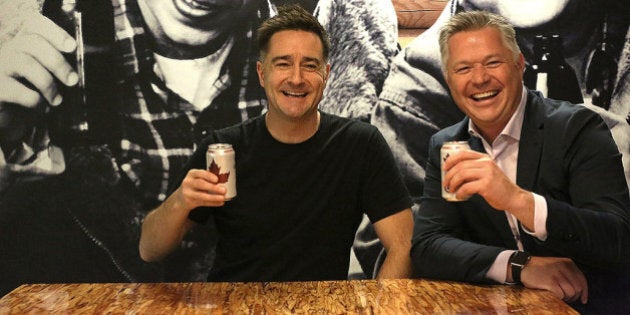 Here's some scary news: The average person spends over 90,000 hours of their life at work. That means you probably see your colleagues more than your friends and family! Despite this reality, many companies disregard personality and culture fit when they're hiring new people. It can mean teams don't jive, or even worse -- it can create a toxic workplace.
At O2E Brands, we emphasize hiring people who click with their prospective team and the organization as a whole. We made the mistake of overlooking the "fit factor" before, and morale and productivity plunged. It was difficult to turn it all around.
Now we prioritize compatibility during the hiring process -- we want people who work hard and play hard together. Attention to culture fit has not only made our company a better place to work, it's boosted our ROI.
Here are two simple (and delicious) hacks I've developed over the years to ensure that new hires mesh with the awesome corporate culture we've built.
My first company 1-800-GOT-JUNK? hit a plateau in 1994. Even though business was steady at about half a million in annual revenue, I'd lost my enthusiasm. My employees didn't understand my long-term vision to grow it into the world's largest junk removal service.
They weren't team players and the office culture had turned sour.
To break out of the rut and renew my passion for the future, a huge change was in order. To start fresh, I fired all 11 people on the team in one fell swoop. I vowed that from that point on, I would only work with people I truly liked, so we could build something bigger together.
As I rebuilt my team, I learned that successful recruiting is less about a checklist or someone's resume, and more about trusting my gut. When potential candidates came in, I started asking myself, "Do I like this person? Do I find them interesting, and interested? Do they have a passion for something in life?"
From there, I boiled those questions down to one: "Would I enjoy grabbing a beer with this person?" Although it's a hypothetical, it shows me if we're likely to work well together.
Having the right qualifications definitely counts, but the Beer Test determines cultural compatibility. It's simple, cuts to the chase and has helped me build a team at O2E Brands that I love working with -- and grabbing a drink with sometimes, too.
Step 2: The Barbecue Test
The Beer Test has been invaluable in helping me understand how I feel about a candidate -- but its major drawback is that it only measures one opinion. It doesn't prove if someone clicks with everyone else, and it took an especially bad hire to fix this blind spot.
A few years ago, I brought on a new COO, hoping the addition would take 1-800-GOT-JUNK? to the next level. This executive was highly skilled and incredibly smart, but not as good at relationship-building.
Teams in different departments were reluctant to collaborate with this person and became unhappy with the work environment. When people started leaving in droves, it was time to part ways with the COO.
Although it ended badly, this person had passed the Beer Test with flying colours -- we laughed and even bonded over the same favourite movie. I realize now that I had a bad case of tunnel vision and failed to consider broader compatibility. From that oversight, I came up with another critical hiring hack: the Barbecue Test.
The Barbecue Test is to determine group fit. It asks, "Would this person fit in at a backyard barbecue with my corporate 'family'?" If you threw the candidate into a social situation with other employees, would she be able to hold her own?"
The Beer Test is singular (do I like this person?), while the Barbecue Test asks, "Does he or she fit into our community?"
You don't actually have to break out the steaks to find an answer to this question -- simply introducing the candidate to his potential coworkers is fine. If most of the group feels a connection and gives positive reviews, there's a good chance that he or she is right for the company.
It's certainly pleasant to have an office where everyone gets along, but cultural alignment is more important than that -- it impacts the bottom line. Having a business best friend, a buddy you connect with in and out of the office, is a primary factor in employee engagement.
Founder and CEO Tony Hseish has built Zappos with an awesome culture. One of their core values is to "create a little fun and weirdness" and they hire with that in mind. They even offer a $4,000 quitting bonus to weed out weak hires.
Bringing in people who get along and who are excited about the company's goals has made Zappos thrive.
Cultural values vary widely -- what's important at O2E Brands isn't necessarily important to a high-end commercial law firm. But even tough-as-nails corporations need to find people with the same values, or hires will be surprised (and scared!).
So the next time you're hiring, look beyond the candidate's credentials, and put them through my Beer and Barbecue Tests. These simple hacks have helped me assemble a dream team and will help you quickly assess the cultural fit of your candidates.
Follow HuffPost Canada Blogs on Facebook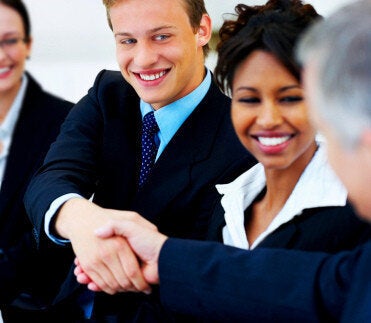 8 Ways to Create Great Corporate Culture
Popular in the Community