Good news, everyone: that art history elective you took in university is finally about to come in handy in thanks to the arrival of the year's newest hair trend.
Fine art hair is here and it's a masterpiece in itself.
Created by Kansas stylist, Ursula Goff, who obviously has an appreciation for the finer things in life, "Fine Art Series" is the reinterpretation of some of the world's most beloved painters and artworks.
Travelling through art movements throughout the ages, Goff crafts gorgeous, colourful locks, all while educating her nearly 38,000 Facebook followers on the techniques, emotional essence and stylings of the artist and painting.
"The Starry Night" by Vincent Van Gogh
Love impressionism and Claude Monet's broad strokes of colours and built-up texture? There's a hairstyle for that. Andy Warhol's blend of pop culture and imagination more your cup of tea? Pop art is made into a hairstyle too. And if you love the vibrant oil colours that make up "The Starry Night" by Vincent Van Gogh, you can get a 'do inspired by that piece of work as well.
"I tend to colour hair much the same way I colour a canvas, using the same sorts of colour application techniques and identical colour theory," the hairstylist explains in one of her posts.
These are definitely MoMA-worthy, we'd say.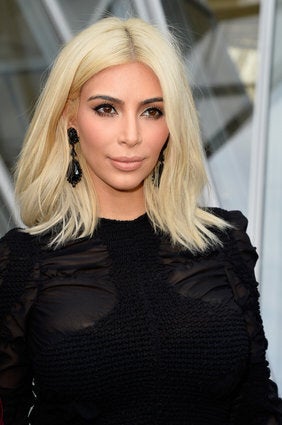 Hair Colour Ideas
Popular in the Community