"We really need a rethinking of education and a redesigning of our system, so it prepares our children for the future with the skills that are needed for today and tomorrow," Helsinki's education manager Marjo Kyllonen said.
Phenomenon teaching essentially combines different skills to teach a broad topic. For instance, a single lesson teaching geography, geology and languages might include asking students to identify various countries and discuss their climates all in French.
While this might seem odd, it's important to remember that Finland consistently tops education rankings, especially in literacy and numeracy, even with its unconventional methods.
Finnish children, for instance, don't start school until they're seven years old, are on a first-name basis with their teacher and are only tested so teachers can see what they know. The country also has the shortest school days and kids are given a 15-minute break every 45 minutes of class in order to put emphasis on play and independence.
In regards to their changing education system, Kyllonen explained: "There are schools that are teaching in the old-fashioned way which was of benefit in the beginnings of the 1900s -- but the needs are not the same and we need something fit for the 21st century."
Stratford University professor Larry Cuban agrees. "When you teach subjects separate from one another -- you teach science, you teach math, you teach reading -- that means that there's a divorce between these contents, when in real life, they're not," Cuban said. "When you're cultivating a garden, you've got to know a lot about botany, insects, fertilizer, math, and a whole bunch of other things."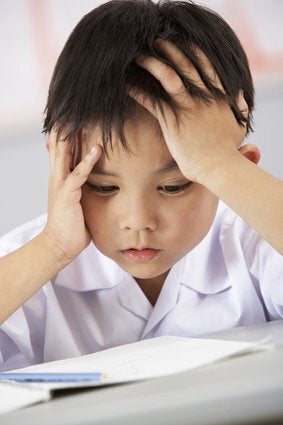 Facts About Schools Around The World