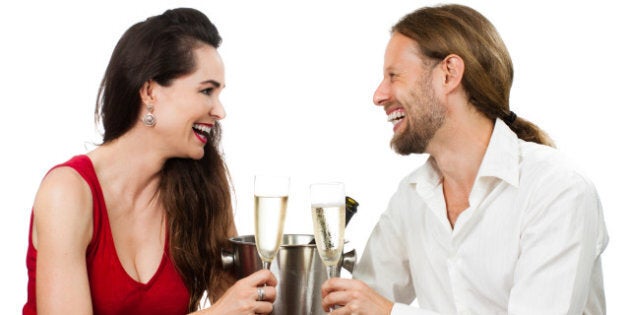 I was sitting at my computer yesterday morning leisurely checking emails, when I came across a message that almost made me choke on my coffee. Tom*, a guy who I had recently met, was asking me out….on Valentine's Day.
My thoughts were all over the place. First dates can be stressful, especially when they occur on the romance holiday of the year. Throw in the fact that you barely know your suitor, and the result is a full-fledged dating taboo.
But it isn't uncommon for people to have first dates on Valentine's Day. WhatsYourPrice.com, an online dating auction site based in the US, recently had a survey that found that more first date offers are made in the month leading up to Valentine's Day than any other month of the year.
According to the dating site's CEO Brandon Wade, "Valentine's Day is as important a holiday for singles as it is for couples."
The survey's results suggest that people are willing to spend money to have a companion on Valentine's Day. The question is, can these first dates still be successful with the high expectations associated with the romantic holiday?
What it comes down to is whether the date can avoid the chocolate and roses clichés and focus on the key ingredient of a first date: getting to know the person in a fun, relaxing environment.
Opportunities for laughter and good conversation will remove some of the pressure from dating on Valentine's Day. I guess that is why I was relieved when my potential date suggested going to a local board game café, where you can have your coffee and play Clue simultaneously.
The facts show that there are lots of people out there who do not want to be alone on Valentine's Day. There is only one way to find out whether a first date on Valentine's Day will go well or not. The best way to avoid disaster is to relax and not let the holiday's pressures get to your head.
Look at it this way: at least the mood is already set!
*Name(s) have been changed due to any embarrassment this may cause.