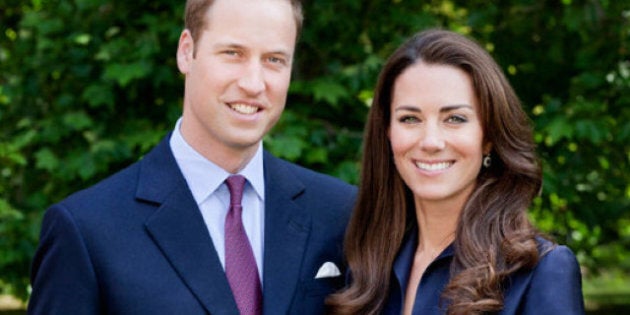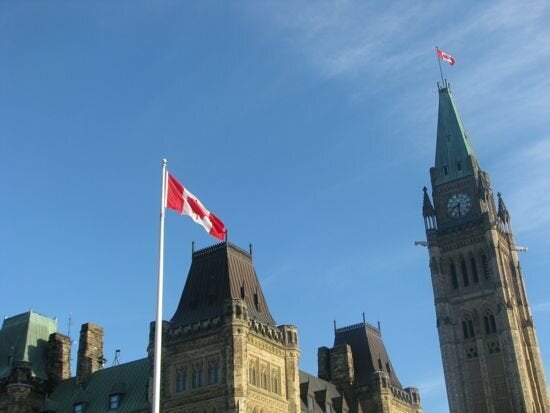 The Peace Tower rises above the government buildings of Parliament Hill. Sue Frause photo.
It's no surprise that Ottawa is the first stop on the 2011 Royal Tour of Their Royal Highnesses The Duke and Duchess of Cambridge (a.k.a William and Kate). They arrive today, June 30, the day before Canada Day, and will spend two nights in Canada's capital city.
In 2010, Queen Elizabeth and Prince Philip were in Ottawa for Canada Day. And the year before, I missed the Prince of Wales and the Duchess of Cornwall (Charles and Camilla) by one day during during their first visit to Canada as a couple. They paid their respects at Ottawa's National War Memorial in Ottawa on Remembrance Day, Nov. 11, 2009.
Although my 2009 tour of Canada certainly wouldn't be classified as royal in any sense, it was quite an adventure. I traveled for 10 days aboard a VIA Rail train going from east to west -- Halifax, N.S. to Vancouver, B.C. My two nights in Ottawa were a pleasant surprise, and I enjoyed my time there. William and Kate will also be in Ottawa for two nights, although I don't know where they'll be staying. I was at The Fairmont Chateau Laurier, which opened in 1912. Located across the Rideau Canal from Parliament Hill, it's hosted such notables as Winston Churchill, Marlene Dietrich and Nelson Mandela. When in Ottawa, the Queen stays at Rideau Hall, the Governor General's residence.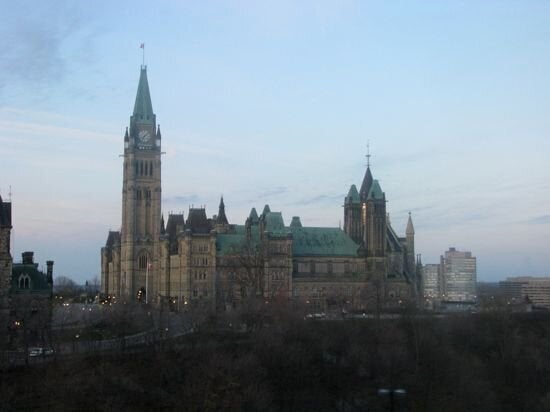 A view of Parliament Hill from The Fairmont Chateau Laurier. Sue Frause photo.
I walked around Parliament Hill (simply called The Hill) on a sunny weekday morning and was surprised at the lax security. I only encountered one security patrol and a few uniformed personnel standing outside Canada's seat of government -- a far cry from the White House. At the heart of Parliament Hill is the Peace Tower, a campanile or freestanding bell tower. The bells chime every quarter hour and the tower also houses a carillon.
On July 1, Canada Day, William and Kate will help celebrate Canada's 144th birthday at a show on Parliament Hill. More than half a million people are expected to welcome the Royals during the afternoon presentation that includes full military honors, a 21-gun salute and a fly past by the Canadian Forces CF-18s and Snowbirds. I doubt if they'll have time to visit the Canadian Parliamentary Cats, a collection of stray cats that live within meowing distance of the iconic buildings of Parliament Hill. The so-called Cat Sanctuary was developed in the 1970s by a local citizen and is funded through personal donations and maintained by volunteers.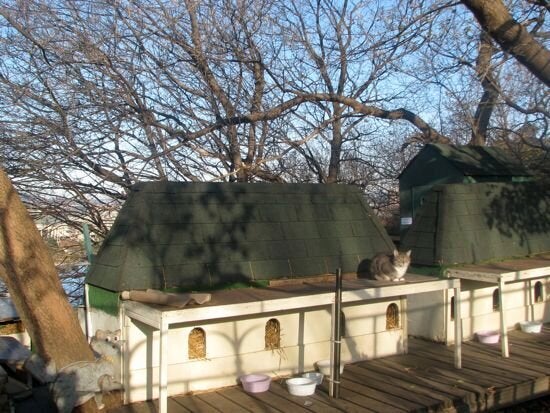 Canadian Parliamentary Cats (Stray Cats of The Hill) in Ottawa. Sue Frause photo.
Also not on the Royals' itinerary is Ottawa's Byward Market, Canada's oldest continuously running farmers' market that opened in 1826. The four-block square area includes open air stalls featuring fresh produce, flowers and handcrafted items. There are also restaurants, clubs, boutiques and galleries. President Barack Obama visited the market in 2009, stopping in at Le Moulin de Provence. The bakery is known for its signature maple leaf cookies, and there's a photo of the president hanging on the wall, along with an outside sign marking his historic visit.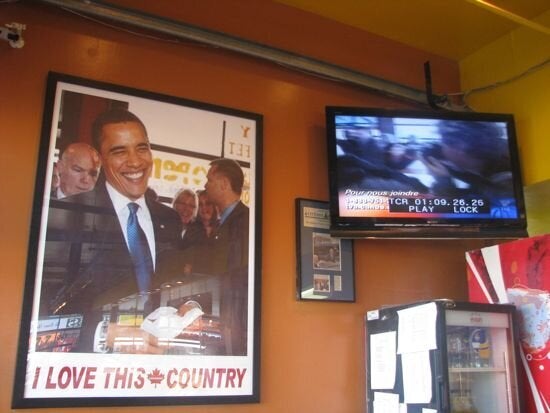 President Barack Obama's visit is noted at Le Moulin de Provence bakery. Sue Frause photo.
During their time in Ottawa, William and Kate will lay a wreath at the National War Memorial; celebrate Canadian youth at a barbecue reception; attend a citizenship ceremony at The Canadian Museum of Civilization; plant trees in the Royal Grove area of Rideau Hall; and meet with Canadian veterans and their families at a Canadian War Museum reception.
On July 2, the newlyweds will leave the National Capital Region and continue on to Montreal and Quebec City; Prince Edward Island; Northwest Territories; and Alberta.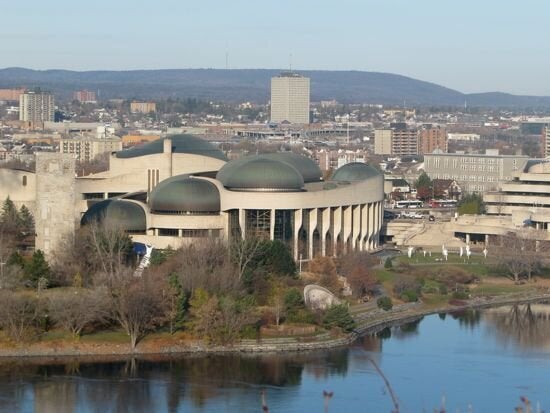 The Canadian Museum of Civilization on the Ottawa River. Sue Frause photo.
Popular in the Community