Fish and chips is a favourite meal for many, especially here on the West Coast where we're lucky to have access to fresh fish for many months of the year. I love fish and chips just as much as the next person, but I sure don't like the heaviness of a deep fried batter. So the question is, how can we indulge in the texture and flavour that we love with traditional battered fish and chips, but without all of the fat and calories?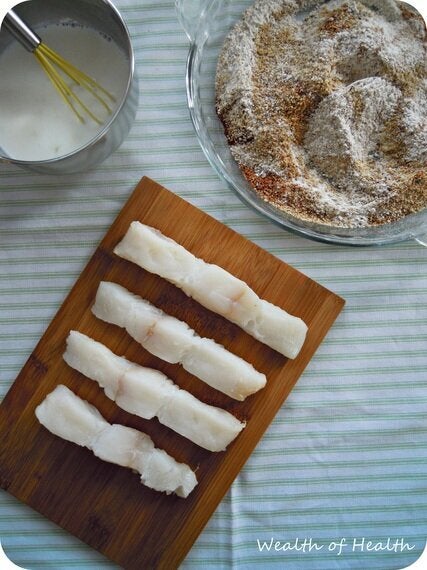 The trick is preparing a flavourful homemade coating, and baking the fish at an extra high heat to help achieve a crispy texture. Adding spices to the breadcrumb mixture adds flavour, and using whole wheat breadcrumbs and flour adds some fiber.
So out with the bad fats and in with the good fats! Halibut contains a variety of healthy fats, which can increase our good cholesterol levels, helping to prevent against heart disease. The process of deep frying produces unhealthy fats that are not good for the heart.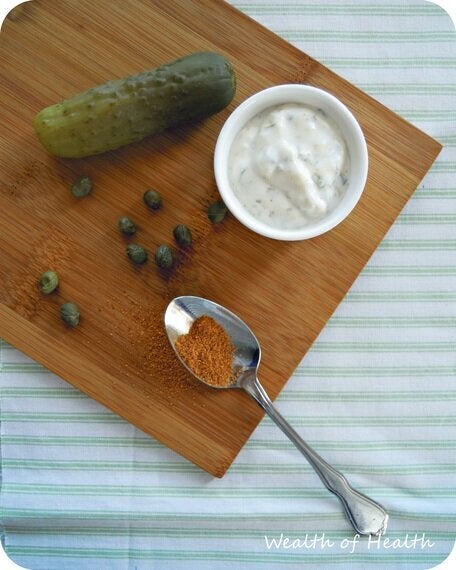 Oven-baked halibut and chips with tartar sauce
4 halibut fillets -- 1 lb/500 g total (or any fish of your choice)
1/2 cup whole wheat flour
1/2 cup finely ground whole wheat breadcrumbs
1/3 cup fat-free plain Greek yogurt
1/4 cup dill pickles, chopped finely
1 tbsp green pickle relish
1 tsp capers, finely chopped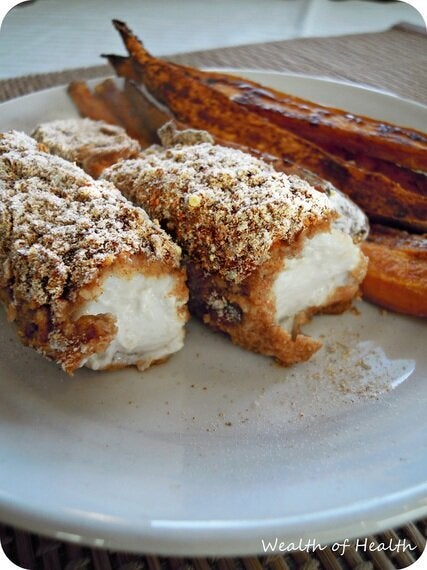 Click here for delicious baked yam fries
-Mix all prepared tartar sauce ingredients together in a bowl. Cover and refrigerate
-Place oven rack on top shelf. Preheat oven to 500 F. Line a rimmed baking sheet with tinfoil and place a wire rack on top, spray or brush rack with oil
-Mix together flour, breadcrumbs, paprika, cayenne pepper, salt, and lemon rind and place in a pie plate or shallow dish
-Whisk together egg white and buttermilk and place in a shallow bowl or dish
-Slice fillets into long pieces. One at a time, lightly coat each piece with the breadcrumb mixture, then dip into buttermilk mixture, then coat with breadcrumb mixture again. Place on cooking rack
-Spray or brush prepared fish with oil. This step is essential for crispy fish
-Bake for 10-15 minutes, until coating is golden. Serve with tartar sauce