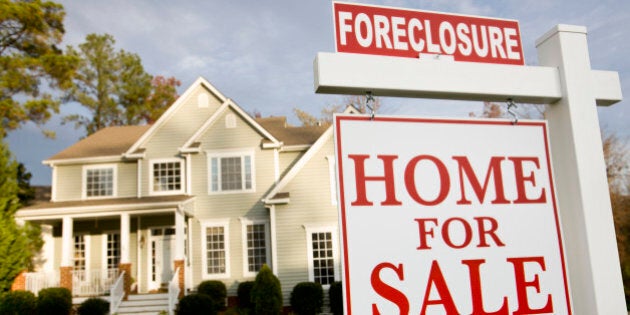 Some parts of Canada have seen runaway house price growth so far this year, but Fitch ratings agency says all that is coming to an end soon.
The agency estimates that homes are about 20 per cent overvalued, with some variation depending on the region, and the market is headed for a correction. But it sees low odds of an out-and-out price collapse.
"The price growth that has characterized the country's housing markets for more than a decade will abate, with modest declines to follow," Fitch said in a statement released Friday.
The agency says Canada is in a good position to weather a downturn in housing primarily because "the Canadian mortgage market does not have significant exposure to riskier mortgage products that would be at high risk of default."
The IMF estimated Canada's housing market to be 7 to 20 per cent overvalued, depending on the region. Both the IMF and the Fitch estimates are lower than the Bank of Canada's estimate, late last year, that Canadian housing is overvalued by as much as 30 per cent.
The Bank of Canada last week cut its key lending rate to 0.5 per cent from 0.75 per cent. The major banks all followed suit, lowering their prime lending rates by 0.15 percentage points.
Many economists say a rate cut of this size will do little to further heat the housing market, a view that TD Bank agreed with in a report last week. But the bank noted that mortgage rates have effectively fallen by 0.55 percentage points since the start of the year, and that decrease is still having an effect on the market.
"Based on historical experience, mortgage rate changes of this magnitude can boost demand for housing by 10 per cent to 15 per cent over a six-month period," economists Beata Caranci and Diana Petramala wrote. "Since existing home sales are up only 6% year-to-date as of June, the past decline in mortgage rates are likely to feed through to demand for several more months."
Fitch said in its report that it doesn't expect the rate cut "to have much impact on market mortgage rates, or on affordability for current borrowers."
Fitch also said Toronto and Vancouver are less likely than other places to see price declines thanks to strong economies and population growth.
"But downside risks exist, particularly in markets that have been dependent on robust construction and real estate activity in recent years."
That's because the working-age population, which was growing unusually quickly in recent years, is now seeing a rapid decline in growth.
But despite a looming possible oversupply, house prices and home sales have been growing strongly in recent months, particularly in Vancouver and Toronto, where detached homes passed the $1 million mark, on average, earlier this year.
While sales dropped slightly last month, May and June were the strongest months on record for home sales, according to data from the Canadian Real Estate Association.
Sales are up 11 per cent from the same period last year, and house prices grew by 9.6 per cent, on average, to $453,560.
Stripping out Toronto and Vancouver, house prices rose a more modest 3.1 per cent.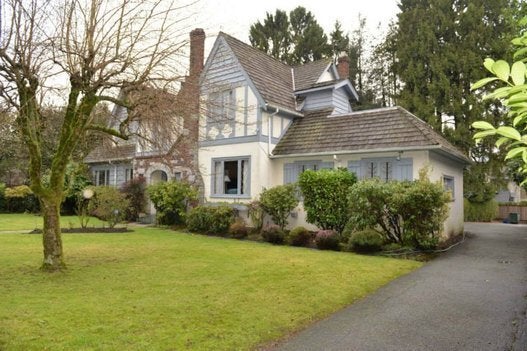 Vancouver House Sells For $2 Million Over Asking
Correction: An earlier version of this story reported that TD Bank said the Bank of Canada's most recent rate cut would give the housing market a short-term boost. In fact, the report said an earlier decrease in mortgages rates, and not the BoC cut, would push the housing market upward in the near term. HuffPost Canada regrets the error.
Popular in the Community