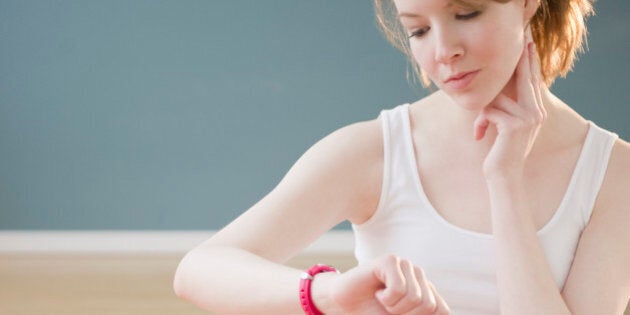 Smartwatches and smart glasses may be where all of the hype has been this year but the fact is that in terms of wearable technology, it's fitness and activity trackers that are the real trend-setters of 2013 and are the devices leading the wearable technology charge into the year ahead.
The latest Juniper Research report, which was published in November, claims that smartglasses could sell in the tens of millions by the end of the decade but that projected sales for 2013 will be just 87,000 units shipped. Likewise, smartwatches could be on another 38 million consumers' wrists every year by 2018, but this year manufacturers will be lucky to ship 1 million units.
Compare that with devices designed purely to track users' health and fitness and according to Juniper Research senior analyst, Nitin Bhas, 15 million people are already users -- and by 2018, as the smartphone becomes truly ubiquitous, that number could hit 100 million. But why?
Bhas believes that part of their success is that the products are aimed at consumers in developed markets who are already familiar with not just smartphones, but all of their extended capabilities: "Despite the increasing smartphone penetration in all regions across the next five years, developed regions will see higher penetration due to increased familiarity with the smartphone's capabilities, combined with an increased cultural focus in some regions on fitness activity, notably the Western Europe and North America regions."
In other words, there is no steep technological learning curve to overcome in order to get started. And then there's the fact that consumers who are concerned about health and fitness are more focused and driven to try new things that could be beneficial, and it is this consumer group that is currently driving the trend.
However: "If the success of the market is born of the fact that those interested in the market are motivated and therefore keen to quantify their own fitness, its limitation is that the number of people with such motivation represent a small proportion of the population at large," says Bhas.
Trendwatching.com, the global consumer habits tracking company, believes that the devices and their supporting apps are going to open the door to new services that track stress and mental health and happiness over the coming year, which in turn will boost their appeal among potential users.
Therefore it's little wonder that companies are falling over themselves to launch new devices that offer consumers more and more ways of quantifying themselves, whether it be steps taken, time spent sitting, or even hours slept, and to grow the market by focusing products at general health rather than active fitness.
Companies such as Misfit. Its first consumer-focused activity tracker, the Shine, is a platform for promoting the company's sensor technology and a first step towards getting consumers actively involved in their own healthcare, the belief being that people are more likely to achieve an ultimate aim if it is presented as a set of smaller, measureable goals, each one of which offers a reward.
The Angel Sensor, a smart, sensor laden wristband scheduled for launch in April, wants to take this one step further still. Its creators, Eugene Jorov and Amir Shlomovich, built it as an open platform so that other companies and developers with great ideas don't need to waste money developing sensors or devices. Simply use the Angel Sensor and rebrand it accordingly.
Jorov sees the Angel as the first step towards wearable technology's ultimate use, actively monitoring people's health, whereas most wearables are aimed at athletes and fitness fanatics, because that is all the technology is currently able to offer.
"This technology is not very present in health outside of hospitals. We are talking about using sophisticated mobile phones, we use email and computer, we drive cars, but when it comes to our daily health we still use a toothbrush and a bar of soap," he says.
Jorov believes that health-focused wearable technology will be the norm in as little as 10 years' time as apps can access actionable medical data, use artificial intelligence and constantly monitor an individual.
"We'll get useful tips about nutrition, like have one more banana today, your temperature is normal, your heart rate isn't steady because you're not getting enough sleep. And more serious things such as I detect an irregularity in your heart rate and based on your genetic material and your genetic information this will be something that needs checking."
However, there's one catch: "This kind of platform or ecosystem is huge, vast, there is no single company today that can build such a thing. It would take one Apple, one Google and one Microsoft together to build something like that but we believe in this vision and we want to be part of that," he explains.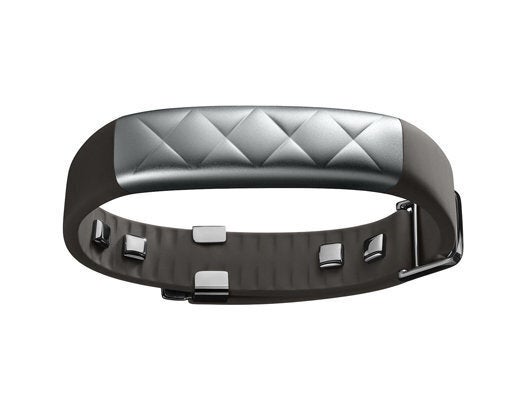 Best Fitness Gadgets
Popular in the Community