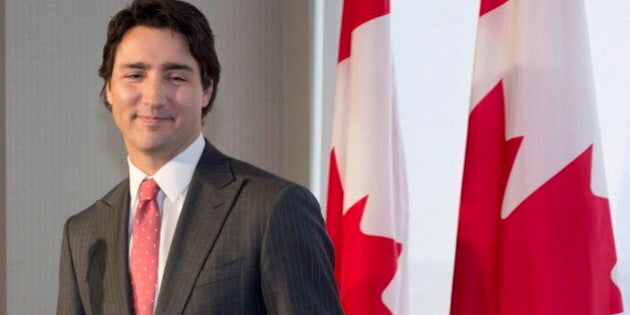 Justin Trudeau's first policy convention as Liberal leader kicks off in Montreal Thursday. Three thousand delegates and paid observers are expected to attend the four-day event. The Grits are feeling confident these days with positive polls blowing the wind in their sails, but there could be rough waters ahead. Here's a look at what to expect:
1. Justin Trudeau's speech to delegates
The Liberal leader's major speech will be on Saturday afternoon. Trudeau's advisors expect he will show Canadians he's matured into someone who can be trusted to govern the country and someone who has a good grasp of the economic challenges ahead.
"[Trudeau] will put forward an economic vision of Canada that is responsible, that is pro-growth but keeps at its heart the plight of the middle-class in this country," Liberal Party of Canada's national director Jeremy Broadhurst told The Huffington Post Canada.
Another advisor said Trudeau would touch specifically on the theme of "fairness".
"By any measure, this country is a lot less fair than when Stephen Harper became prime minister and fixing that is job one," the advisor said.
Trudeau recently suggested in an animated YouTube video that, as prime minister, he would spend more money growing the economy, listing post-secondary education and infrastructure as his priorities.
Liberal deputy leader Ralph Goodale told HuffPost he's not worried the Grits will be branded by their opponents as tax-and-spend Liberals or a party willing to plunge the country into debt.
"We will put together a complete plan that will come out at the time of the platform and it will show how all the pieces fit together and how this can all be accomplished in a way that moves the economy forward and is absolutely responsible from a fiscal point of view," he said Wednesday.
When Goodale was a Liberal finance minister under prime minister Paul Martin, finance officials told him that infrastructure spending is the best way to create jobs, he said. Although he refused to say whether the Liberals would run deficits, Goodale said the Grits' plan would get the backing of people with strong economic bona fides.
He said their plan would not be based on one-time asset sales, the postponement of national defence expenditures and infrastructure spending or artificially inflated employment insurance payroll taxes like the Conservatives' 2014 budget.
Trudeau is expected to throw some punches at the Conservatives in his speech — but do so in a kinder and friendlier way.
"I think you'll see him contrasting his approach in both style and substance with the current government, and then he'll outline what he thinks the big challenges are facing the country," one advisor said.
"Justin has a can-do attitude and is hopeful and optimistic about the future and Mr. Harper's Conservatives thrive on turning people's anxiety into anger and dividing them against one another."
2. Controversial policy discussion
Just over 120 policy resolutions will be debated in closed-door sessions Friday and Saturday and on the floor of the convention centre Sunday. Among them:
- Several resolutions that call for national strategies on everything from energy to childcare
There are also several resolutions aiming to increase transparency in the Commons and one calling for a non-partisan panel to select future senators.
Goodale said he's strongly in support of a resolution by the Liberal caucus that would open the door to a new electoral system, either through a preferential ballot or proportional representation.
"It's a topic that needs to be discussed because there are a significant number of Canadians who feel that the voting system rules them out. That they are just not heard and that is damaging to our democracy."
However Goodale cautioned that policy resolutions adopted this weekend might not make it into the party's 2015 platform. Broadhurst, the Liberal's national director, also noted that Trudeau as leader would get the final say on anything.
3. First glance at Trudeau's future candidates
The Liberal convention will showcase several speakers who will contest nominations this spring or join the leader's inner circle as advisors. Team Trudeau will include:
- Jody Wilson-Raybould, the regional chief of the B.C. Assembly of First Nations
- Manitoba Business Council CEO James Carr
- Toronto's Bill Morneau, the executive chairman of Morneau Shepell, one of the country's largest administrators of pension and benefits plans.
"I don't discount the fact that it's going to be potentially challenging to be part of that world," Morneau told journalist Joan Bryden.
Retired Lt-Gen Andrew Leslie is currently advising Trudeau on foreign affairs and is expected to run in Ottawa-Orleans for the Liberals. He made headlines this week after documents revealed his last inner-city move cost taxpayers $72,000. The Tories suggested Leslie should not have accepted the benefit and launched a review of the department of National Defence program.
Other speakers include lawyer Catherine McKenna who is running in Ottawa-Centre and Rana Sarkar, a director at KPMG, who has his eye on the Don Valley North nomination.
4. The Conservative Party's efforts to obstruct events
A leaked memo to the Toronto Star recently revealed the Conservative party's detailed plan to disrupt the Liberal convention and drive the party's message that Trudeau was "in over his head, has poor judgment, [and is] only interested in legalizing marijuana."
The Tories are expected to have a large contingent of volunteers on hand to cause mischief, armed with computers, printers and video cameras. A former Conservative operative who took part in a similar scheme at a past Liberal convention told HuffPost on condition of anonymity that fake delegates would likely infiltrate the convention, pass out unflattering literature and try to videotape Liberals saying controversial or unfavourable things about their leader.
Joel Tallerico, a vice-president of the Young Liberals of Canada, said he's honoured by the attention and it shows the Tories are under pressure.
"I think it's flattering that the Conservatives see us as such a threat and see the need to come in and create a diversion of some type."
5. The welcome given to former Liberal senators
Former Liberal senators haven't been kicked out of the party but they aren't necessarily being given a welcome mat. Only seven of the 32 Senate Liberals are expected to show up in Montreal.
Ontario Senator David Smith, a former Grit campaign manager who joined the party in 1964, said he never contemplated not showing up. But he knows some of his colleagues are still hurt by the way Trudeau threw them out of the national caucus.
"It's the individuals that matter, it is not the category," Smith told HuffPost. "You have senators there who worked their guts out for the party for years, you know. I'm going to feel welcome."
"The Liberal Party is like a family, and I have a lot of old family I like seeing," he added with a chuckle.
Senator Romeo Dallaire, who was scheduled to introduce retired Lt.-Gen. Andrew Leslie, has decided not to show up. Dallaire and Leslie both felt his presence might be disruptive, said one Trudeau advisor.
"Roméo Dallaire was like a second father to Andy Leslie. He was his mentor as a young soldier and they just mutually agreed [because] people are trying to make a spectacle of Liberal senators at the convention, that it wasn't in either Andy or Roméo's best interest for him to make the introduction."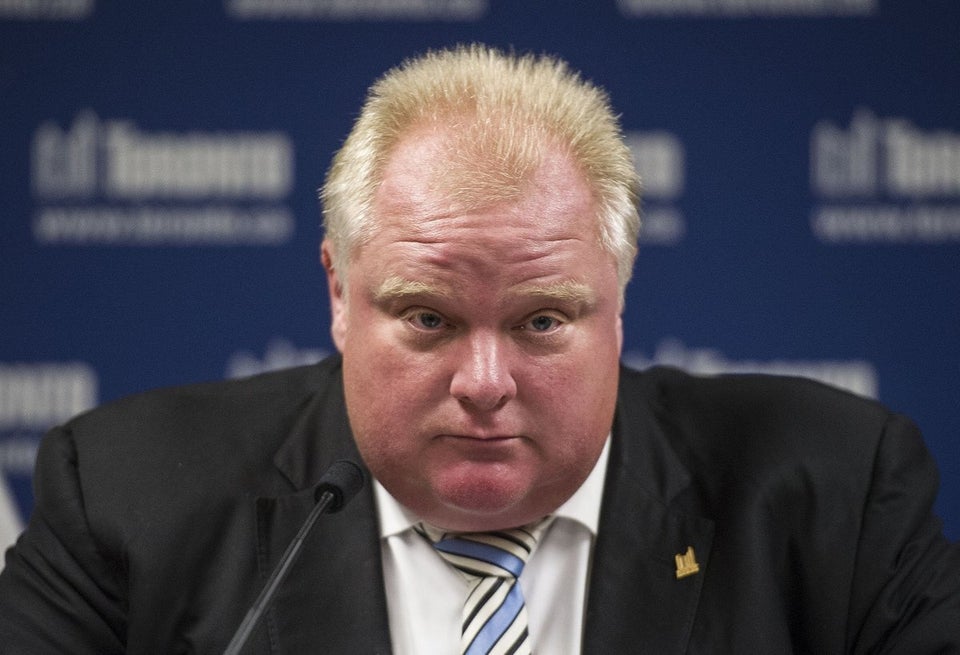 Canadian Politicians Who Tried Pot